There are three basic pasta sauces everyone should have in their Italian dinner rotation and those are bolognese, pesto, and of course an alfredo. An authentic Roman alfredo is one of the simplest with just a combination of fresh fettuccine pasta tossed with an unforgiving amount of butter and freshly grated parmesan.
While the rich and creamy Americanized version from most menus isn't far from the original, over time it has taken on some creative liberties. From adding in seasonings like garlic and basil to thickeners like cauliflower or cream cheese, all of these adaptations, in the end, are irresistible. If you're looking for a quicker, richer fettuccine sauce to try, here are nine of the best alfredo's in a jar you can buy.
Rao's Homemade Alfredo Sauce

Rao's is the closest to Rome you will get. This velvety pasta sauce blends cream, butter, Parmesan, and Romano cheese for an award-winning restaurant-quality flavor combination.
Primal Kitchen No Dairy Alfredo Sauce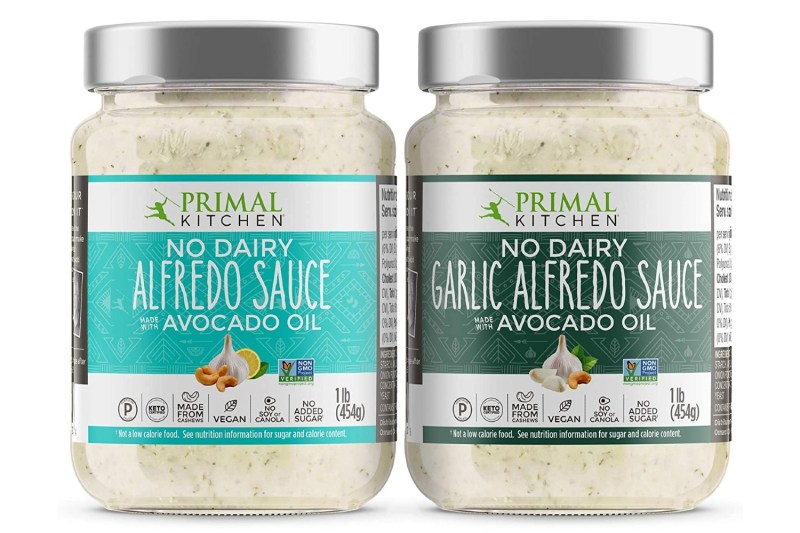 Satisfy your pasta cravings but stay dairy-free with this garlicky cashew butter-based alfredo from Primal Kitchen. All the decadence of a creamy alfredo without the dairy, soy, or gluten!
Buitoni Alfredo Sauce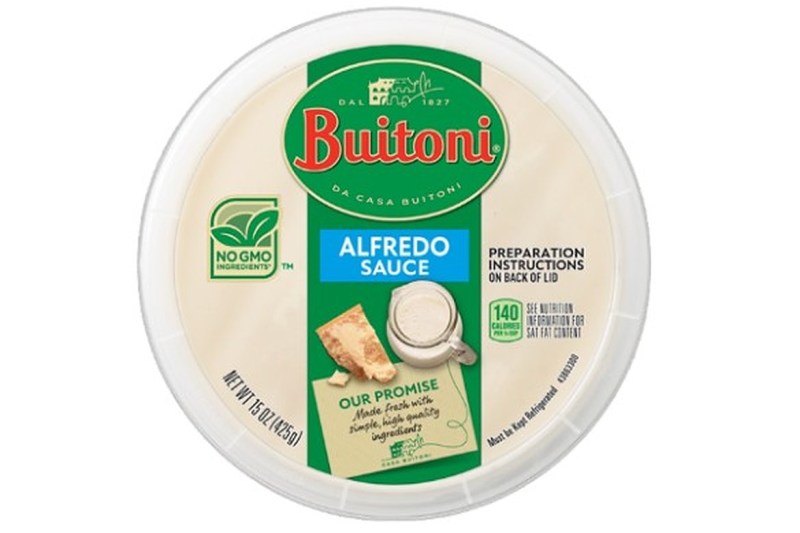 This classic alfredo from Buitoni is famous for its simple blend of cream, butter, Parmesan cheese, and a hint of nutmeg that is traditionally served with fettuccine noodles by the same brand.
Victoria Vegan Alfredo Arugula Pesto Sauce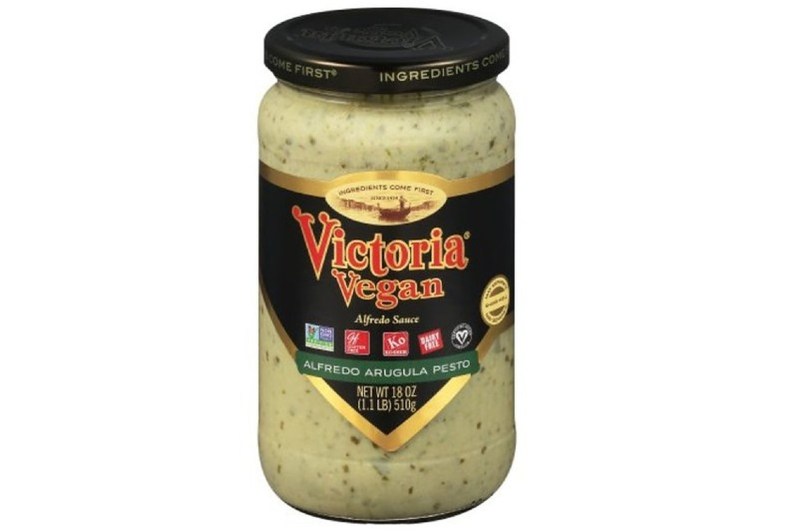 This Brooklyn-based vegan alfredo is filled with garlic, arugula, and creamy goodness. So rich and decadent, Victoria's has stirred up the dairy-free sauce of your pasta dreams.
Gino Angelini Authentic Italian Artisanal Sauce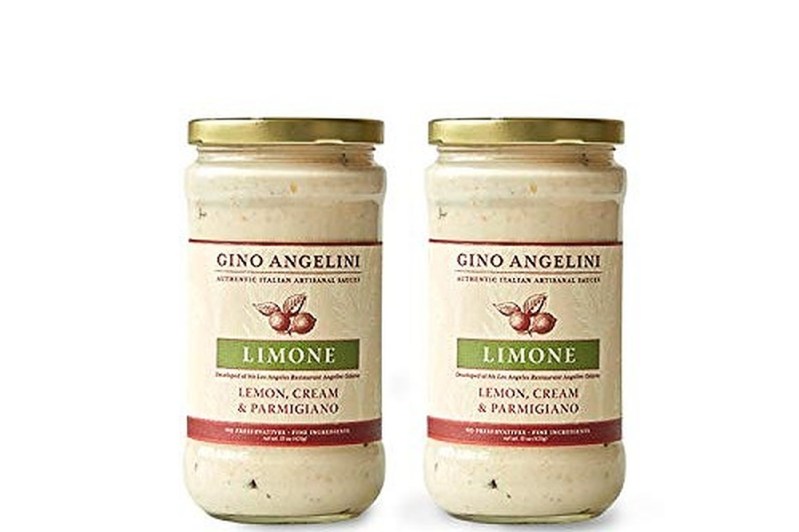 Gino's gourmet sauces take authentic Italian cooking to a whole new level with the addition of lemon to create a thick yet delicate cream sauce for a lighter and more flavorful Alfredo.
Bertolli Alfredo Sauce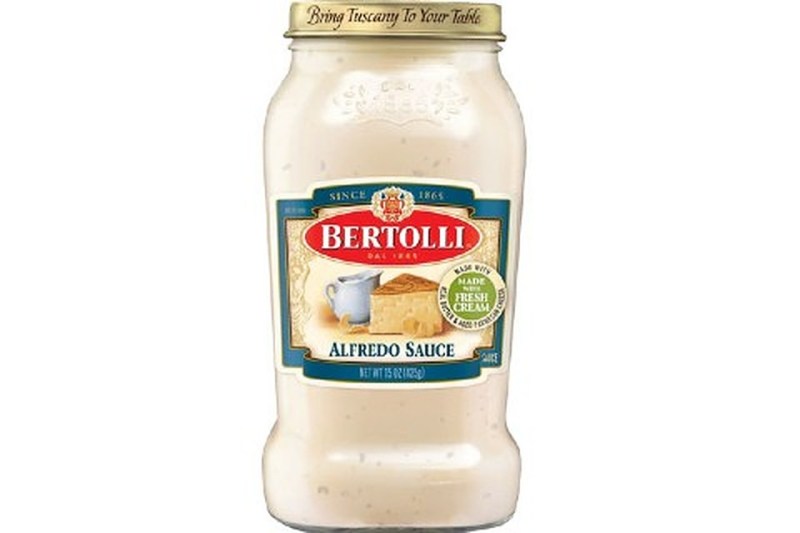 Bring Tuscany to your table with the popular pasta sauce. The fresh cream and aged Parmesan Alfredo is a timeless classic but this brand also has more flavors like Garlic Romano, Creamy Basil Alfredo, Portobello Mushroom, Tuscan Herb Alfredo with White Wine, and even Cauliflower and Cream.
Newman's Own Alfredo Sauce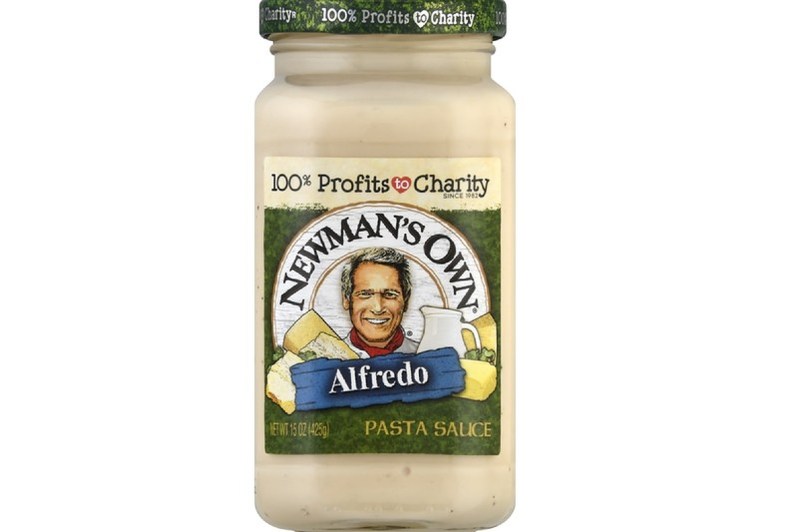 Simple, natural ingredients with a great cause are the base to all Newman's Own products and the brand's creamy, velvety Alfredo sauce meets that mark for good karma and taste.
Classico Four Cheese Alfredo Pasta Sauce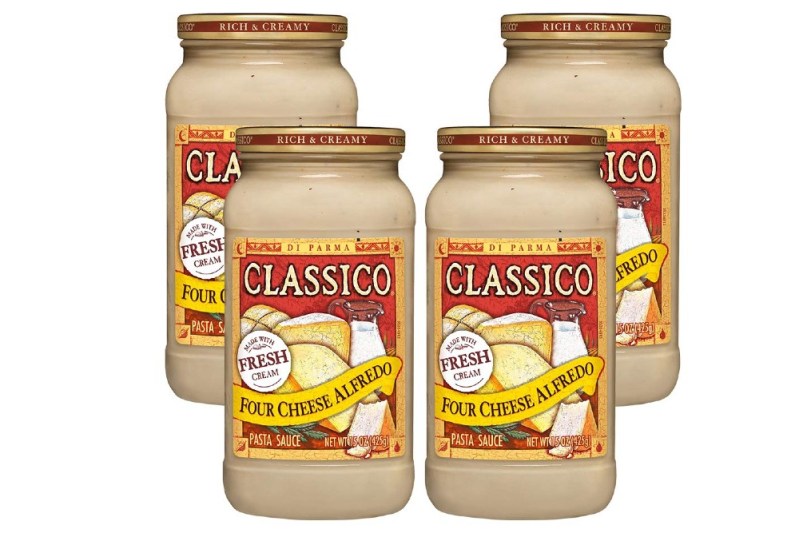 Classico brings some of the most delicious from Parma to your pantry. Fresh cream and Ricotta cheese are blended with aged Parmesan, Romano, and Asiago to create a wonderfully rich and cheesy alfredo sauce.
Prego Homestyle Alfredo Sauce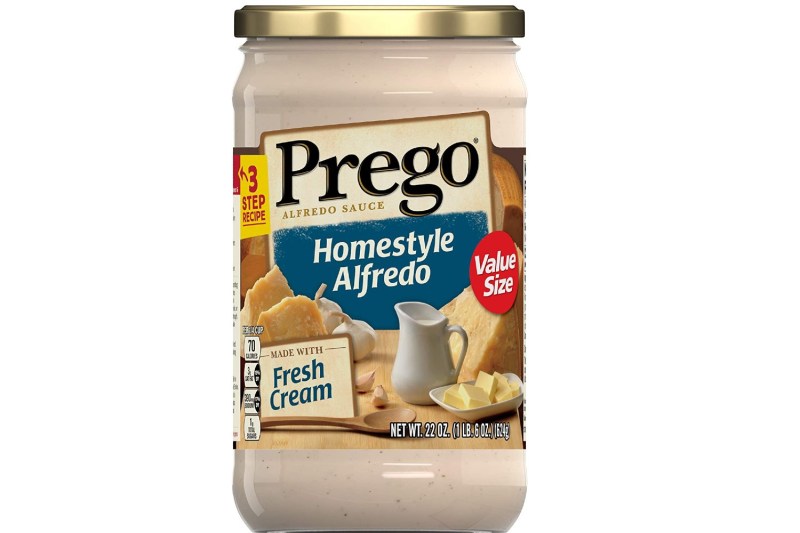 It may not be the most gourmet but Prego is a brand that is here to stay. This silky smooth alfredo is made with fresh cream, Parmesan cheese, and garlic for that iconic fettuccine alfredo flavor made famous in American kitchens.
Editors' Recommendations