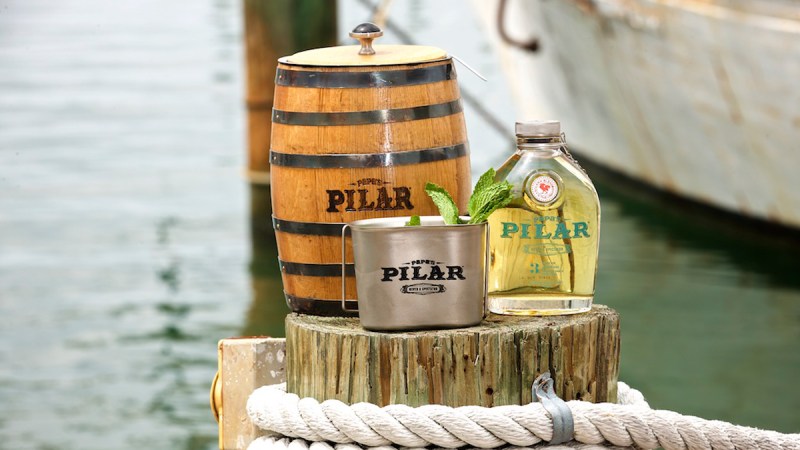 Paradise, some might argue, gets increasingly better with the addition of booze. Take Key West. There's plenty to eat, plenty to see, and it's sunny and warm basically every day of the year. How could it be made better? Booze. Adding to the bars, breweries, and other establishments that populate Bone Island, Hemingway Rum Company, which produces Papa's Pilar rums (named after Hemingway's beloved boat, the Pilar) has added a gem to the already sparkling crown of awesome that is Key West: a distillery and experience center.
Not only will you get to see how Papa's Pilar is made, but you'll get to do it while paying homage to the manliest man that ever manned, Ernest Hemingway. Located on Simonton Street just blocks from the waterfront, the 8,000 square-foot building formerly served as an all-brick tobacco warehouse that took three years to renovate. The space will include a miniature production facility capable of up to eighty gallons of rum per, experience center, tasting room, "trading post," and eventually an events center.
In the tasting room, you'll be able to taste both Papa's Pilar Blonde and Papa's Pilar Dark, which are hand-selected from ports-of-call in the Caribbean, Central America and Florida for their age, character and maturity. They're then blended and Solera-aged in bourbon barrels and Spanish sherry casks (for the Blonde), and bourbon, port, and Spanish sherry casks (for the Dark.)
For the more literary-minded, the experience center will house a replica of The Pilar, newspaper clippings, photos, and a ton of other testosterone-inducing Hemingway memorabilia (and if you don't get enough there, you can always walk a couple blocks away to visit the house he occupied while living in Key West. Then, if you really want to up your Papa game, you can always go get hammered in one of the bars he famously haunted—just don't get into fights with people. That's not cool.
The experience center will be open daily from 9am-6pm and doesn't require reservations.