It's easy to assume that Key West is little more than a three-mile long bar. That's not entirely inaccurate but there's much more to see in this incredible island paradise than most visitors ever consider. Here's a brief guide to traveling the U.S.'s southernmost outpost like a local.
DO
With more bars per square mile than almost anywhere in the country, it's tempting to skip the cultural attractions. But don't miss Hemingway House which provides the perfect primer, not just on Ernest Hemingway the man, but on Key West's fascinating history as a whole. It's an ideal starting point for any first-time visit to the island.
PLAY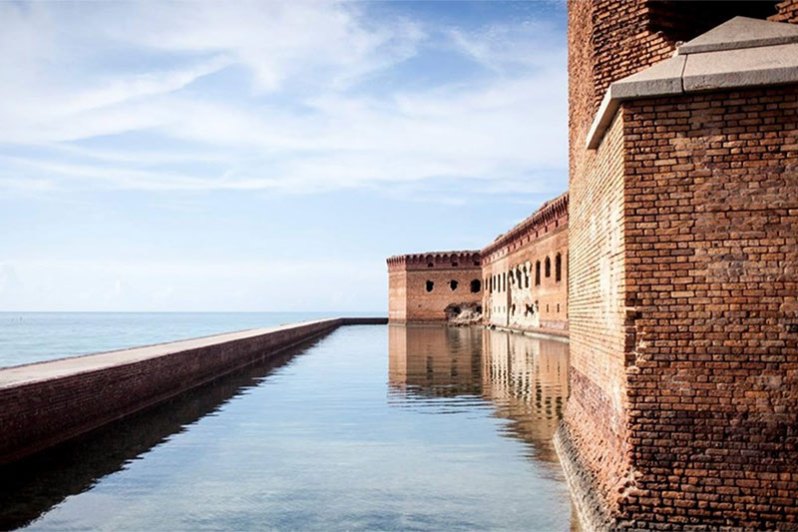 For something seriously different, check out the Jetpack Adventure from the folks at Cool Key West. Their hydro-powered jetpacks provide an experience that's one part James Bond and two parts Superman — allowing riders to literally fly on a stream of water.
To escape the maddening crowds, hop the ferry or float plane to Dry Tortugas National Park. At more than 70 miles from Key West, this stunning island is the most remote national park in the United States. Home to a 19th-century fort and some of the best snorkeling in the clearest waters in the country, it's a marine lover's dream. Every day, the park service allows less than a dozen visitors to overnight on the island and camp under the stars.
EAT & DRINK
For an authentic slice of the Florida Keys (and of the way Key West used to be), your first stop should be just over the bridge to Stock Island. It's rough, brash, and full of legitimate Keys residents wiling away the daylight hours on their boats, beer in hand. Stop at Hogfish Bar and Grill where locals flock for lunch and dinner. It's a no-frills joint that's almost impossible to find if you don't know it's there. Chances are good you won't see a single tourist here.
Back in Key West proper, check out Blue Heaven. Visitors dine al fresco at this rustic eatery with families of roosters beneath their chairs and live music playing almost every hour of the day. It's a staple of the island's breakfast scene when the wait can sometimes be more than an hour. But it's worth every minute because, frankly, every last thing on the menu is amazing. Most noteworthy is their BLT Eggs Benedict with fresh Florida lobster, avocado, bacon, and a lime hollandaise sauce.
You can't throw a beaded necklace without hitting a watering hole in Key West. But that makes it all too easy to get lost in the sea of tourist bars. Contrary to pop culture belief, the Keys aren't all about Jimmy Buffet and pre-mixed frozen margaritas. Stop in at Green Parrot — arguably Key West's best (or worst) dive bar that claims to be one of, if not the oldest, bar on the island. Whatever the truth, they've been serving liquor in the same building since 1890 and it's likely that the inside of the place hasn't been cleaned since. It's a genuine, no-nonsense saloon in every sense of the word.
STAY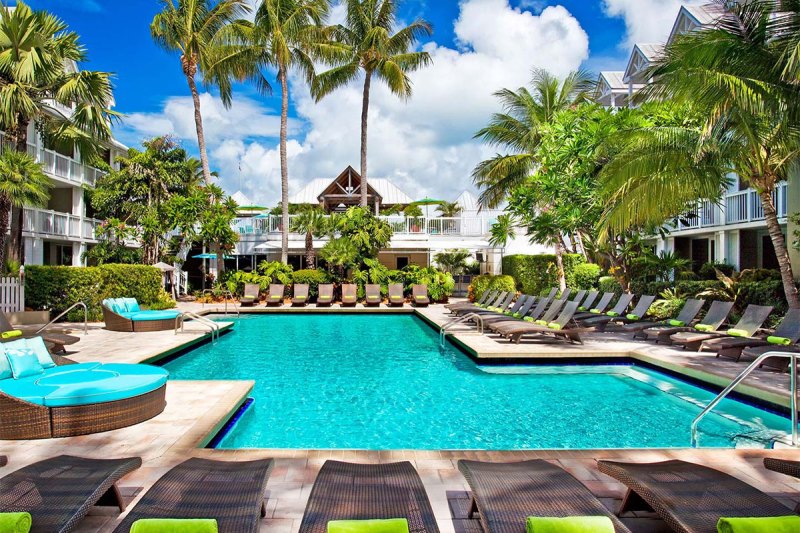 For some of the best sunset-watching, check out the waterfront Westin Key West Resort & Marina. For a true resort-style setting, it's the best in Key West.
For a more local flavor, Eden House in historic Old Town was the island's first hotel. Today, the renovated Art Deco property offers Key West's hippest, most low-key accommodations. It's "boutique" in every sense of the word — the sort of place that offers a complimentary beer at check-in and every guest is guaranteed a hammock.
(Photo courtesy of Flickr)
Editors' Recommendations