Coffee and liquor. Liquor and coffee. They just go together. Whether you're using one to counteract the effects of the other, using one to infuse flavor into the other (as we looked at in our Booze-infused coffee Facebook Live back in June), or mixing them together for a little pick-me-up, the two drinks are almost inextricably linked.
Because of that, it brings us great joy when the two come together in one bottle. In this case, we're talking about coffee liqueurs. It doesn't matter if you want a little nip after dinner, or to pour it on some ice cream or, hell, to add it to your coffee on a Sunday morning, coffee liqueurs offer the perfect amount of both coffee flavor and booze. Not sure what kind to get, though? We've picked two from our home state of Oregon that go beyond a standard coffee liqueurs and offer a little something else while not losing sight of the original goal—coffee in booze in a beautiful union.
Vivacity Spirits Turkish Coffee Liqueur
Turkish coffee, for those that have never been to a Mediterranean restaurant, is a style of coffee where the person making it boils (though the term boil here is used since the liquid temperature is raised slowly so as to keep it near a simmer) the grounds with the water (as opposed to, say, a Mr. Coffee where water filters through the grounds). Another marked difference is sugar is added before the boil, not when it is presented in the cup. In addition, Turkish coffee is called the "milk of chess players and thinkers" and has been used for centuries as a means of creating conversation. Vivacity Spirit's Turkish Coffee Liqueur (25% ABV) has taken those characteristics and distilled them into what makes a great digestif. Earthy coffee ground notes on the nose makes way for a wave of smooth, sweet coffee flavor.
Vivacity Spirit's Turkish Coffee Liqueur retails for $44 and can be purchased online here.
Crater Lake Spirits Hazelnut Espresso Vodka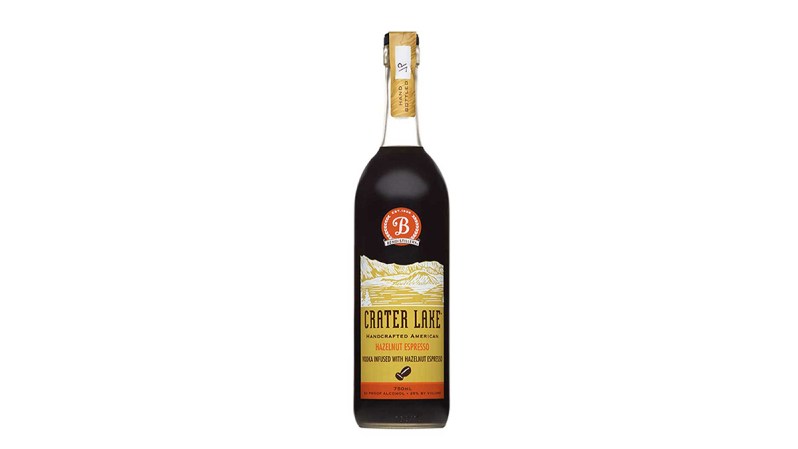 Taking a little bit of a different tact than their state-mates, Crater Lake Spirits Hazelnut Espresso tastes exactly like you might think. If you love Ferrero Rocher balls, this vodka is for you. (Note: while it is listed as a vodka, this, too, would be closer to a liqueur, as it is also only 25% ABV.) The sweet Hazelnut nuttiness is balanced by strong espresso, which are both rounded out by the addition of brown sugar. It goes down smoothly to the point that, unless it's pointed out, you might be hard-pressed to know there's even vodka in it. If you really, I mean really love hazelnuts, we suggest this with coffee and a swirl of Nutella.
Crater Lake Spirits Hazelnut Espresso Vodka retails for $37 and can be purchased online here.
Editors' Recommendations