Las Vegas is constantly changing and the glitz and glamour of the Strip often shines light on the restaurants of the numerous celebrity chefs that have set up shop there.
Beyond those celebrity outposts, buffets receive plenty of attention from the millions of visitors who descend on the city every year. Now, the city's culinary scene is expanding rapidly beyond the Strip and into the neighborhoods.
For many, a deep attraction to the city is its rich history ranging from Frank Sinatra and Elvis to the mafia. And several pieces of that city still exist in the form of restaurants dating back to the golden era of Vegas.
So grab a suite at the Palm's and grab some slabs of meat at some of these restaurants.
Golden Steer
Since 1958, the Golden Steer Steakhouse has served up classic steakhouse fare just to the west of the Strip. The dining room still reflects the period, with deep leather booths and wood-paneled walls. The 35-day-aged steaks have been now been served up for more than 60 years and the restaurant's walls can claim to have been a hangout for plenty of Vegas legends like the Rat Pack, Elvis, Muhammad Ali, and Marilyn Monroe
Bob Taylor's Ranch House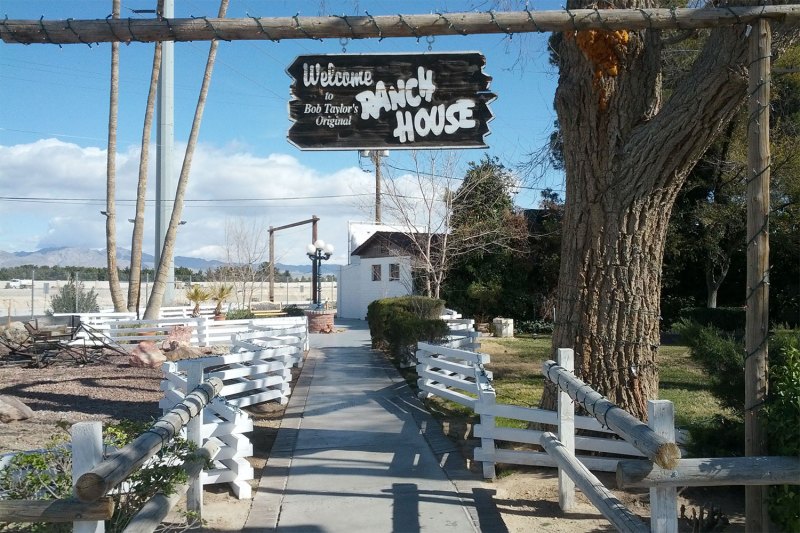 Even on the relative outskirts of the massively expanded Las Vegas, Bob Taylor's Original Ranch House & Supper Club has operated since 1955. As a western-themed restaurant, it's far from the glitz and glamour expected in Las Vegas, with its John Wayne posters and cowboy memorabilia. The steakhouse grills its steaks on mesquite wood and In terms of Vegas prices, Bob Taylor's is insanely cheap with 12-ounce filet mignon coming in at $36.99 and a 22-ounce bone-in rib eye for $46.99.
Hugo's Cellar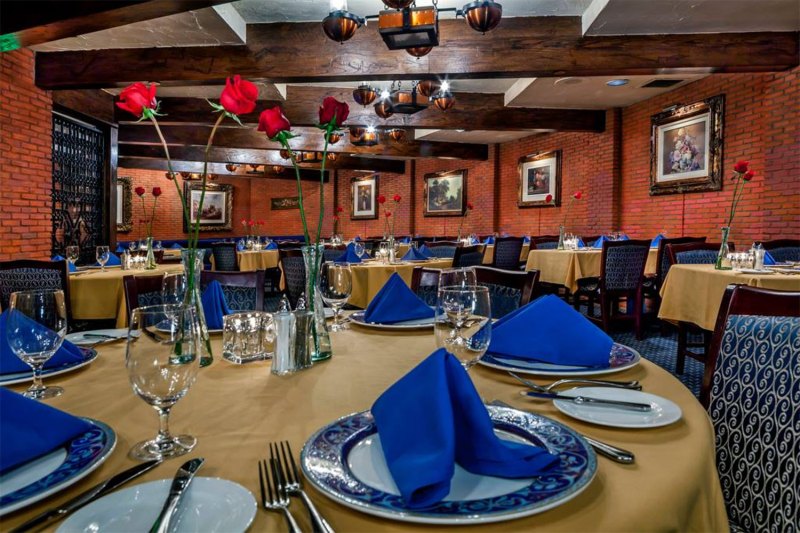 In downtown Las Vegas, at the Four Queens, a quintessential old Vegas casino sits Hugo's Cellar. Nearly 50 years old, Hugo's Cellar makes itself known as an oldie but goodie with its dark lighting and vintage booths. Like any of the old Vegas steakhouses, so much of the quality experience relies on its old-time charm within the ambiance. Waiters make salads and banana's Foster tableside, women get a rose, and the martinis are strong. It's a perfect date night.
The Steakhouse at Circus Circus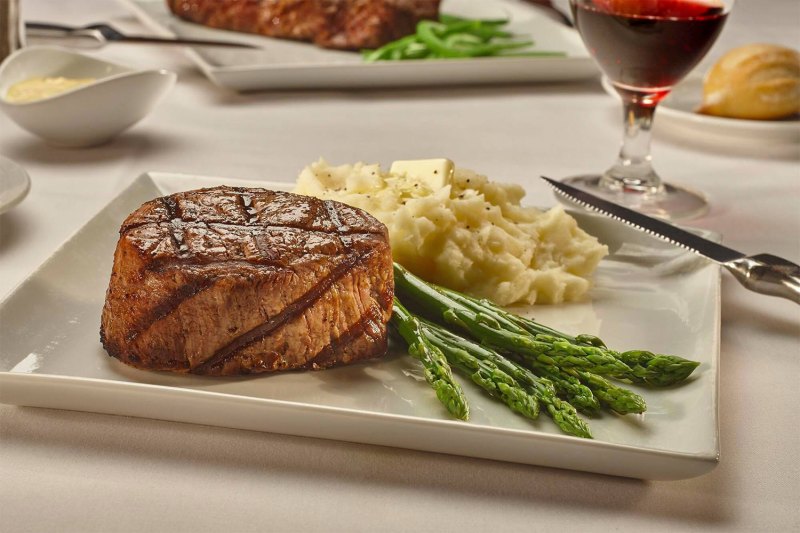 Circus Circus is not exactly a premier Strip property these days, having changed little since it was featured in the James Bond film Diamonds are Forever. An exception to that would be The Steakhouse. More than 30 years old, The Steakhouse chefs cook the dry-aged steaks over mesquite charcoal. The prices are right (read: lower) for the adventure into Circus Circus, but it's just as delicious.
Michael's Gourmet Room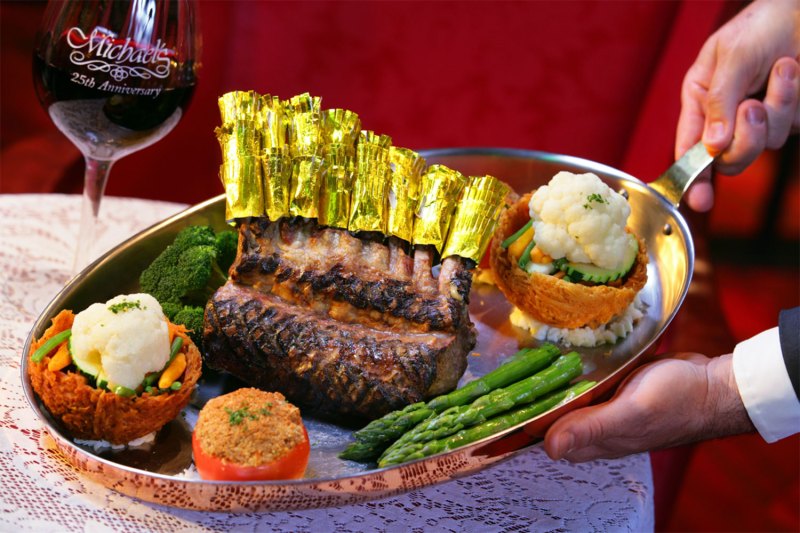 Big red chairs and booths highlight Michael's Gourmet Dining Room at the Southpoint Casino. It screams classic dining room and whether you're dining on a filet mignon or a giant broiled lobster, you'll feel like you've journeyed more than a few years into the past.
Bonus Old Vegas
Italian
Joints
Not feeling a steak, but still want to kick back to the 1950s? Here are some old school Italian joints to dine in as well.
Ferraro's
Around since 1985, Ferraro's Italian Restaurant & Wine Bar is true to the owner's Southern Italian roots. The pastas, breads, and desserts are made daily in-house and the wine cellar is regularly recognized by Wine Spectator.
Chicago Joe's
This "homestyle" Italian place looks just like you'd expect an Italian grandparents' restaurant to look. With red-checkered tablecloths and hearty classic Italian dishes, Chicago Joe's is a great spot to grab some pasta — especially for lunch which features a $6.50 plate of spaghetti with meat sauce.
Nora's Italian Cuisine
Like Ferraro's, it's not exactly Old Old Las Vegas, but since 1992 — before the mega-resorts — Nora's has given diners quality Italian dishes. With more than 70 authentic Italian recipes on the menu, there's something for everyone.
Editors' Recommendations