Natural Light wants to help you find a job, because staying at home and stomping around all afternoon and night (I'm looking at you, upstairs neighbor) is getting annoying, brah.
To finally hear the words, "You're hired!" you first need to get your resume in front of hiring managers and recruiters — a task made more difficult as we enter prime recruiting season this fall.
Hey, I've got a crazy idea: Let's blow up your resume and paint it on the side of a race car!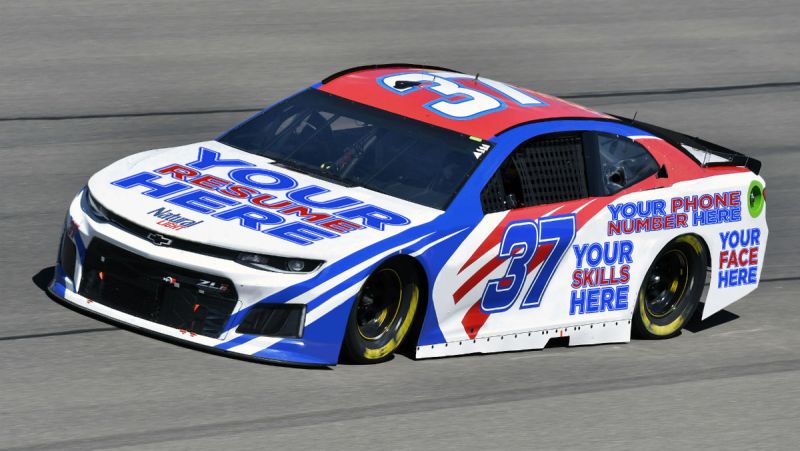 Welp, Natty beat us to the throttle. The reduced-calorie beer released by Anheuser-Busch is hooking up one unemployed graduate with an epic get-hired scheme, turning your hard-earned volunteer hours and summer jobs into a painted design that will appear on Chris Buescher's NASCAR No. 37 race car this September.
"You worked hard in college and the struggle is real for graduates across America as you begin the hunt for a full-time job. Employers can receive over 80 entry-level resumes in a single month, so now more than ever, job-seekers need to make themselves stand out," the brand said in a press release.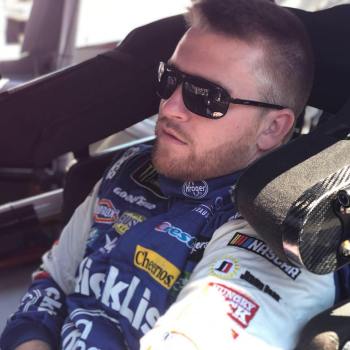 Hand-selected by Natural Light, the resume will be plastered all Buescher's No. 37 and include the person's headshot, qualifications, skills, and contact information. The chosen resume will be announced and the paint scheme will be revealed on September 10 ahead of the Las Vegan South Point 400 race on September 14-16.
Indeed, this approach will certainly set you apart from other applicants who paid more for a premium CV template. You got a race car and your personal email speeding at 200 mph, and no font can compete with that (especially not Comic Sans). Like the great hiring manager Ricky Bobby once said, "If you ain't first, you're not hired."
In all seriousness, attracting attention on the page is important for entry-level positions. Natural Light and Censuswide surveyed 1,000 employers across America and 4 out of 5 agreed applicants need to find new ways to stand out when applying for jobs.
And how cool that a popular beer brand is all about helping you get hired, especially considering they might have caused at least one unexcused absence to your 9 a.m. lecture. "Natural Light wants their drinkers to remember college for the good times, not the stress," the company said in a press release.
This isn't the first time Natty Light has stepped up to the plate for college students. Earlier this year, the brand also gave away $40,000 to 25 winners each for college debt relief.
To be considered, send your resume to NattyRaceResume@anheuser-busch.com. Entries are open through August 6, 2018.
Editors' Recommendations