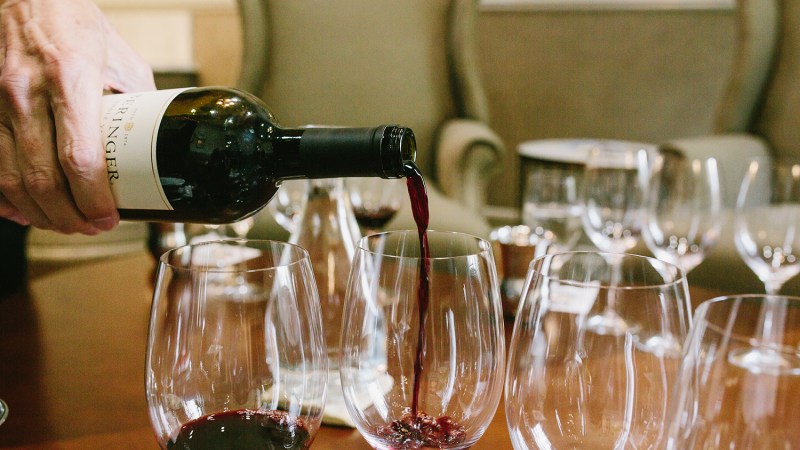 When you think American wine, chances are the Napa Valley in California comes to mind.
Measuring a total of around 43,000 acres of planted vineyards and yet home to over 400 wineries, it is one of the hubs for wine here in the States. Not only does it contain a nice portion of our country's 9000-plus wineries, but it is also the location of many of the wineries and winemakers that have made American wine what it is, divided among sixteen different American Viticultural Areas, or AVAs.
AVAs are geographic wine grape-growing regions with limitations that are set by the Alcohol and Tobacco Tax and Trade Bureau, or TTB. The regions have distinctive characteristics that make up the terroir (the different environmental characteristics such as soil, temperature, etc) of the wine.
These different AVAs—for example, St. Helena and Rutherford are both AVAs within the Napa Valley AVA—help winemakers (and consumers) know which region the grapes come from (a Napa Valley Cabernet Sauvignon with the name Rutherford attached, then, would be made from grapes from a vineyard located within the Rutherford AVA).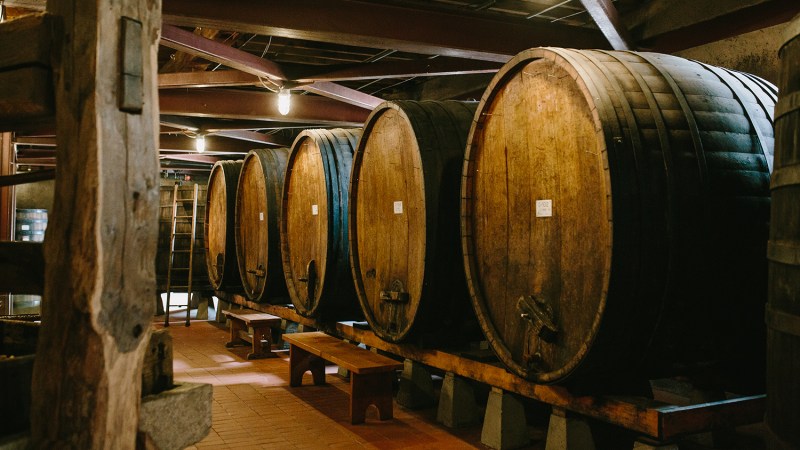 Enough with the technical stuff. Back to the wine.
If you've seen Bottle Shock (starring Alan Rickman, et al), then you know that Stag's Leap Wine Cellars and Chateau Montalena were both part of the Judgment of Paris, a 1976 wine competition that pitted then-young American wines verse French wines, which were considered to be the best in the world (at least according to the French). Well, the Americans won (and won the follow-up competition in 2006, too). Stag's Leap Wine Cellars won for reds and Chateau Montalena won for whites (which is what the aforementioned movie chronicles).
If those don't sound familiar, then maybe Robert Mondavi Winery, Sutter Home Winery, or do? Many of the winemakers who helped put California wines on the map reside in Napa as well.
Before we get into where you should check out we need to state that it would be impossible to capture the majority of the must-see wineries in the area. We are not even going to try. It would take days, our livers would fail, and frankly, you'd have stopped reading after the first five. Which is why we are presenting you just five wineries we think you should check out to get a sense of where to drink when you visit Napa Valley. We'll get to more in the future, so think of this as the first tasting menu of Napa Valley wines.
It's important to remember that each winery has different times that they are open to the public and, on top of that, different tasting packages (ranging from simple varietal tastings to intimate one-on-ones with leaders at the winery). It's important to check out the wineries' websites to double check on all information before heading out.
[Note: As with most Napa Valley wineries, Cabernet Sauvignons are king here, but we have also offered some suggestions for other wines that appropriate for those that may not be crazy about reds (even though you should be, because red wine).]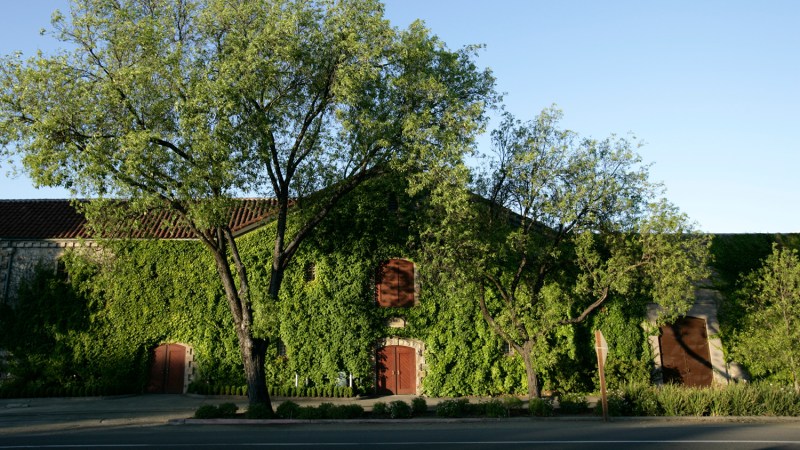 When it comes to historic wineries, not many (aside from a few on this list) can top Beaulieu Vineryard. Established in 1900 by Georges and Fernand de LaTour, BV, as it is known has continually produced wine (even thriving during Prohibition because it produced sacramental wines). At $33, the BV Cabernet Sauvignon from the Napa Valley portfolio is a delicious, cost-effective bottle while the 2012 Reserve Clone 6 Cabernet Sauvignon Rutherford is part of a fascinating experimentation series that continues on the rich history that BV has cultivated. Finally, the 2011 BV Reserve Cabernet Sauvignon BV Ranch #2 Rutherford from the Maestro collection (the Maestro collection is only sold in magnum-size bottles) is one to try if you can.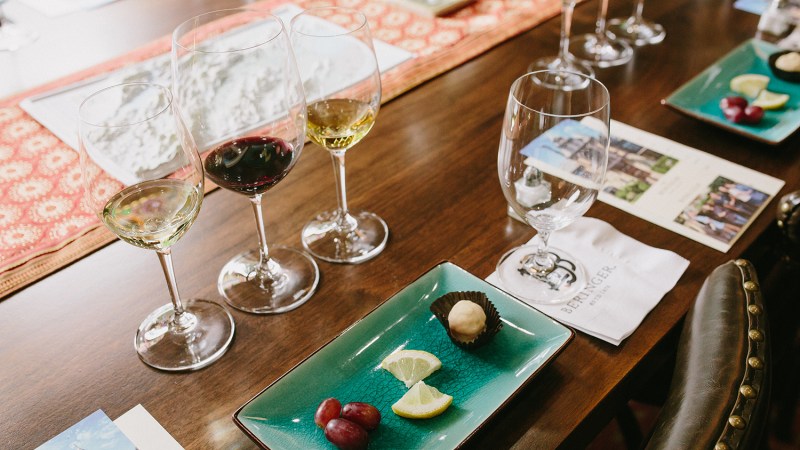 Another major player in the wine game that is up there with Mondavi and Sutter Home, Beringer Vineyards offers not only a gorgeous property with caves, an outdoor garden area for music, and the historic Rhine House where you can do special tastings, but a wide variety of wines beyond even what you can find in grocery stores across the country and around the world. The Single Vineyard 2013 Steinauer Ranch Cabernet Sauvignon is a must-try and the 2015 Private Reserve Chardonnay is perfect for white wine drinkers. Since many of their wines are fairly widely distributed, it would behoove you to get your hands on the Winery Exclusive 3 Acre Red Blend while you're there, too.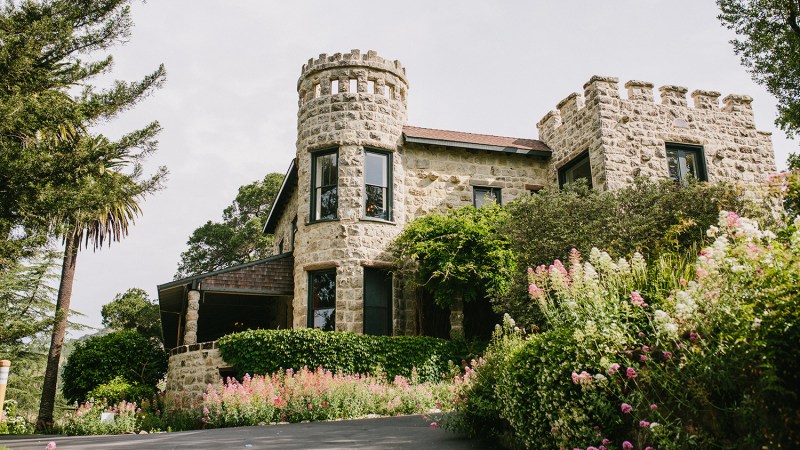 Not the same as mentioned above (though located almost spitting distance apart), Stags' Leap Winery is another of the earliest California wineries, having been established in 1893. The name comes from the same place as the other Stag's Leap, a Wappo Indian legend about a nearby physical formation, however the two are legally differentiated by one thing—the position of the apostrophe in the word Stags'—and by the use of Winery and Wine Cellars. Here at Stags' Leap Winery, you will find great Cabernet Sauvignons grown on the estate such as the 2013 Audentia, wines from their Regional Series such as their Malbec Napa Valley, and a selection of both reds and whites in their Napa Valley Collection (the Viognier and the Amparo Rosé are both worth trying). Oh, and the winery facility? It's pretty freaking sweet, as you can see.
If technology is your thing, then Palmaz Vineyards is an absolute must. The facility, in short, looks like something out of (Insert just about every Sci-fi movie ever). The Palmaz family has created a series of technological innovations that allows them, in short, to control every aspect of the winemaking process (which takes place in the cave above), allowing the winemaker more creativity over the course of the winemaking process. Of course, you will need to try the 2013 Gastón Cabernet Sauvignon (a product of droughts, delivering very intense flavors), but Palmaz shines with their whites as well. The 2014 Amalia Chardonnay is a great, and the 2014 Florencia Muscat evokes its European brethren.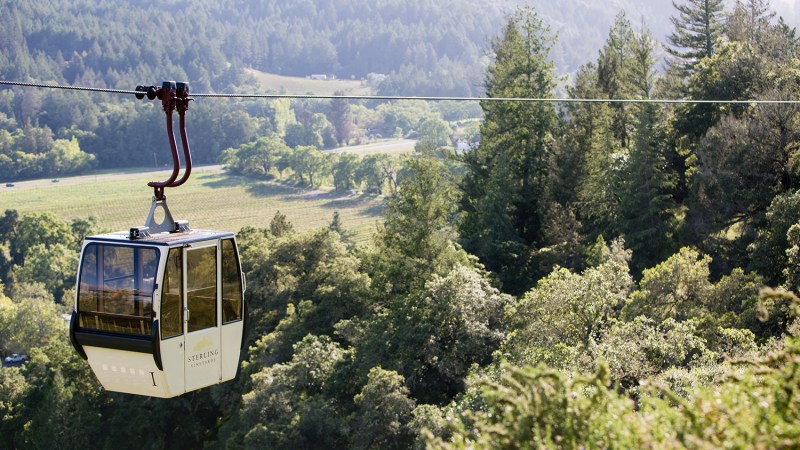 While taking a gondola up to the winery—yes, you heard it right, a gondola, like for skiing)—may be the star attraction for some, Sterling Vineyards also produces some wonderful wines that pair well with the stunning views of the Napa Valley. The 2014 Sterling Vineyards Platinum Merlot is a complex nod to the first merlot released in Napa (which was by Sterling in 1969). The Sterling Vineyards Cellar Club Pinot Noir Carneros is sourced from the Carneros sub-region in Napa and perfectly exemplifies a California Pinot Noir. Finally, it wouldn't be a list about Napa without a Cabernet—the 2013 Reserve Diamond Mountain Ranch Cabernet Sauvignon is dark, spicy, and full of intense flavors.
Editors' Recommendations