Next time you're looking to wow friends with a bizarre drinks-related factoid, tell them this: Michigan is the nation's sixth-largest producer of wine. For a state more recognized for its contributions to music, the automobile industry, and for some massive lakes, it can be a bit of a head-scratcher.
Like a lot of Midwestern states, Michigan started out in sweet wine. In fact, it still makes quite a bit of the stuff, and it also continues to be a leader in fruit wine and fortified fruit wines, cherry especially. But in the last couple of decades, wine grapes have found a home here — to the extent that some locals are dubbing the state's wine scene as the Napa of the Midwest.
Presently the state is set up with five different appellations: Lake Michigan Shore, Fennville, Leelanau Peninsula, Old Mission Peninsula, and the wonderfully named Tip of the Mitt. By recent estimates, some 150 producers exist over this span, specializing in Cab Franc, Gewürztraminer, Merlot, Chardonnay, Syrah, and Riesling, as well as a few others.
The vast majority of the state's grapes are grown within about 25 miles of Lake Michigan. The lake effect is real and vital, as the rest of the state routinely turns out conditions that are simply too harsh for most wine grapes. Traverse City is a big draw, a town of about 16,000 centrally located along the wine trail.
Like Virginia and Texas, it'll be interesting to see how Michigan wine culture comes of age. At the moment, it's a growing industry with a fair amount of potential—one that will only get wiser and better as future generations take to the task of winemaking.
Some stops of note, should you find yourself in The Great Lakes State:
Brys Estate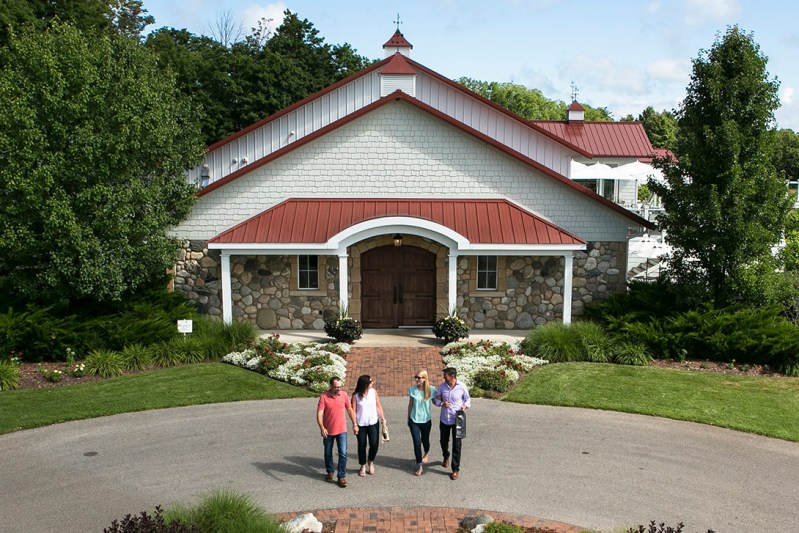 Set in Traverse City, Brys Estate rests on 91 acres including a tasting room, sprawling deck overlooking vineyards, garden, and guest lodging. The brand focuses on Riesling, makes an un-oaked Chardonnay and even takes a stab at finicky Pinot Noir. Rosé enthusiasts will find joy in Brys' lush but dry version, made from Cab Franc, Merlot, and Pinot.
2 Lads
Another Traverse City spot, 2 Lads is a pretty and modern slice of architecture. The tasting room gazes east at Grand Traverse Bay while the winemaking facility is a gravity-flow operation, which offers a lighter winemaking touch. The wines are soft and flavorful and include Chardonnay, Pinot Noir, Pinot Gris, and some bubbles.
Chateau Fontaine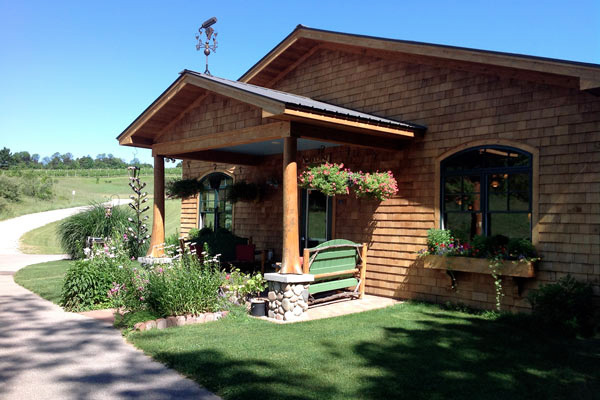 Lake Leelanau's Chateau Fontaine is very much a family-run project, responsible for some 15 varietals and a decidedly homespun label. The Matthies family attributes some of the resident grapes' success to south-facing aspects and good pH levels. The wines that stand out most are the Rieslings (sweet and dry) and a bracing Pinot Blanc.
Detroit Vineyards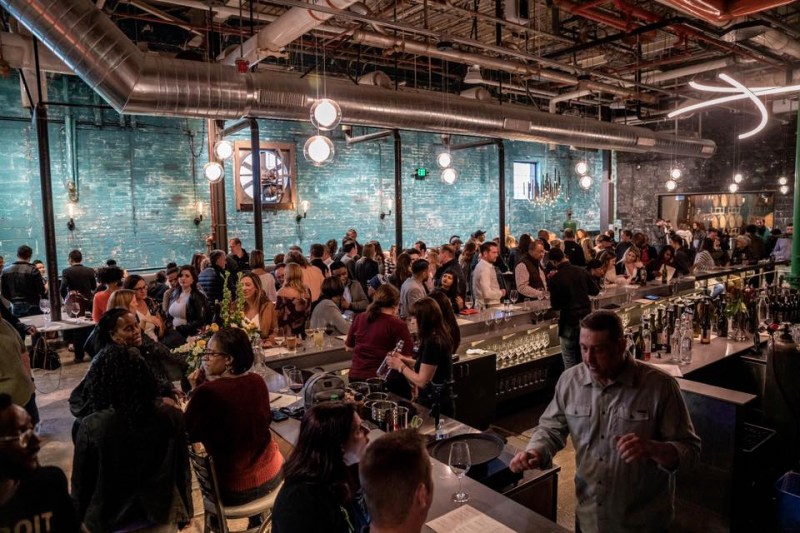 Regardless of what you think about urban wineries or what they're capable of producing, this one touts a cool history. Detroit Vineyards, located in the heart of the Motor City, stems from one of the first vineyard plantings in the U.S., dating back to 1702. While the winery brings in a lot of the fruit from beyond city limits today, the production still takes place in-house and deals in interesting grapes like the hybrid Traminette and a Merlot Rosé. The brand also turns out some cider and mead.
Dablon Vineyards
Located in Baroda, Dablon Vineyards has turned the former fertile grounds for Concord grapes into rows of Burgundian varieties like Pinot Noir and Chardonnay. The tasting room is setup with a fireplace and patio and the vineyards continue to expand, with newer rows of grapes like Malbec, Tannat, Tempranillo and Nebbiolo joining the estate lineup.
Editors' Recommendations