New York isn't known for its Mexican food (although, we are getting better). Just ask any transplant who's a native of California or Texas, and they'll basically tell you how disappointed they are in the authenticity of a cuisine they've been enjoying their whole lives. On a recent trip to Mexico, a group of NYC restauranteurs realized they wanted to fill this gap in the city's dining scene, and the idea for La Barbona was born.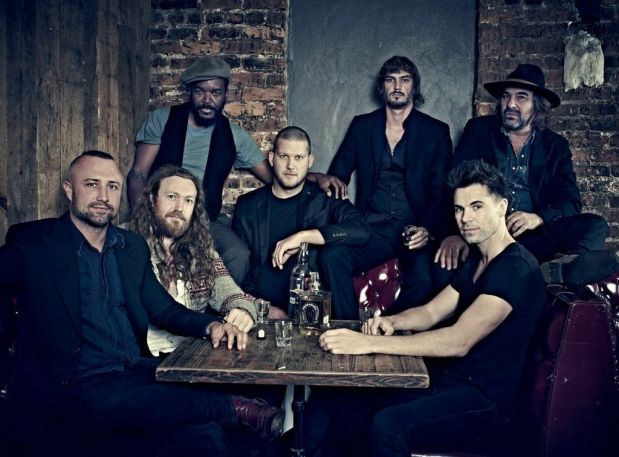 Hidden beneath its sister restaurant, the beloved De Santos in Greenwich Village, stepping into La Barbona is like being transported to Mexico for the night. Interior designer Kenyan Paris Lewis put a playful twist on the traditional Mexican cantina for the space with dark wood, lots of candlelight and the charming kind of knick knacks you would find at a roadside mom and pop restaurant. The combination of a discreet location and limited seating gives an air of exclusivity without the pretension, perfect for impressing a date or the family when they're in town.
But La Barbona isn't just a pretty face. The kitchen is helmed by Chef Michael Hamilton who earned his chops working for some of the best restaurants in both New York and the UK. Not only did he spend time in the kitchen with Daniel Boulud at Daniel and Mads Refslund at Acme, he worked at both the Surf Lodge in Montauk and for Rick Stein, the number one rated seafood chef in the UK. For the menu at La Barbona, he adopts traditional recipes passed down from generations and combines them with the highest quality, locally-sourced ingredients he can find for truly standout tacos and ceviches. The Vieiras – scallops marinated in citrus, Coca-Cola, avocado and orange juice – is made with some of the freshest seafood we've ever tasted, perfectly highlighted by the mildly sweet and bright accompanying ingredients. All of the tacos are delicious, from the slow roasted pork to a shoulder steak with charred onions, folded into fresh, hand-pressed tortillas. La Barbona's signature mezcal cocktails (and shots of the spirit too) are the best way to wash down your meal.
Whether you're going for the food, drinks or just the atmosphere, La Barbona is a welcome addition to New York's downtown dining scene. Check them out at 139 West 10th Street.