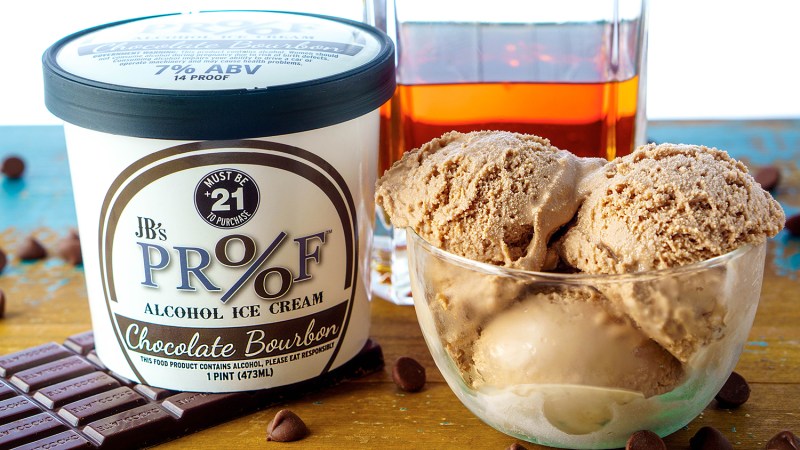 I am lucky enough to live right across the street from an awesome deli. Jamal, who runs Charlie's Deli on Spring in Charleston, South Carolina. He stocks his store with a huge wine and beer selection and well, that's the main draw for us. Plus Jamal is just awesome to hang out with. So the day he told me he was getting in some alcoholic ice cream I almost dropped my six pack. I couldn't believe my ears. How can ice cream be alcoholic? We all know you can't freeze alcohol. I could barely contain my wonder.
Days later I walked in for a white wine to go with the fish we were grilling when before my eyes was a little ice cream freezer emblazoned with the name JB's Proof, Alcoholic Ice Cream. I lost all train of thought and opened the treasure chest of wonder and picked out Vanilla Bourbon and Mocha Chocolate Moonshine. Sprinting home with my booty I ripped the lids off of both to explore this fantasy food concept. I was not disappointed. First of all, my biggest pet peeve with ice cream is, well it is usually frozen solid. I end up bending a spoon or having to let it sit for minutes on end (gasp) before I can scoop out a pea sized bite. Or you push so hard to make a dent and a giant flake of ice cream goes flying across the room onto the wall. Not with JB's. Since there is alcohol in them there tubs, a full 7% alcohol by volume for each serving, the ice cream is more like a gelato, smooth and creamy.
Ours never made it to a bowl. What's the point? We just scooped out bite after bite until we realized we were buzzed and put it away. I haven't slept that well in ages. Oh, and who needs dinner?
Overjoyed to have discovered this frozen treat, Jamal put me in touch with the owner of the company. I gave Jennifer Randall Collins a ring to hear how it began and where it's going.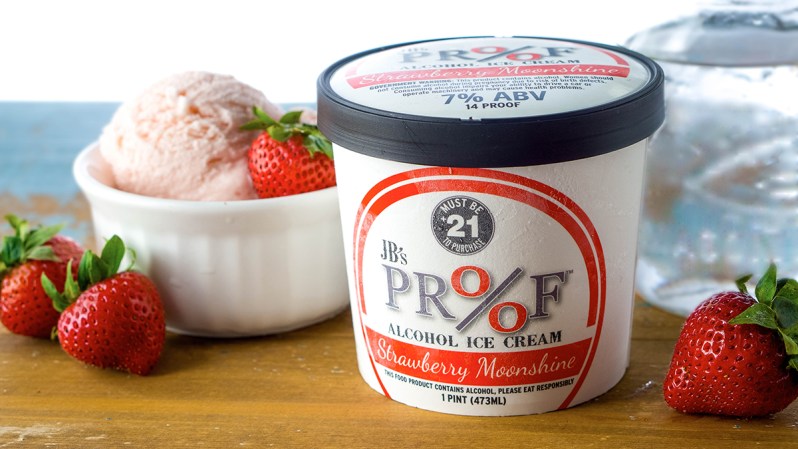 Tell us a little bit about yourself.
I grew up in a small town called Mount Sterling in Kentucky that you have probably never heard of. We grew up pretty poor but I managed to parlay my athletic ability into a basketball scholarship and signed with the University of South Carolina. Later I started a small political consulting firm before I jumped on the alcoholic ice cream party train.
How did you find JB Proof?
When I was back in Kentucky I met the inventor of our product and got appointed CEO. We moved headquarters to Columbia, SC for licensing reasons. He loved his grandmother's custard pie and thought it would taste even better as an ice cream flavor. Of course, there should be some bourbon in it because, well, it's Kentucky. He used to give out samples out of the back of his old Jeep and people would give him their honest opinion and by 2014 he had perfected freezing alcohol in ice cream. Now we are looking at expansion across the South, Vegas and even internationally. We are a certified South Carolina product and we partnered with the department of agriculture. I like to say JB's was 'Conceived in Kentucky and born in South Carolina!' We sold our first tub on Thanksgiving week of 2015.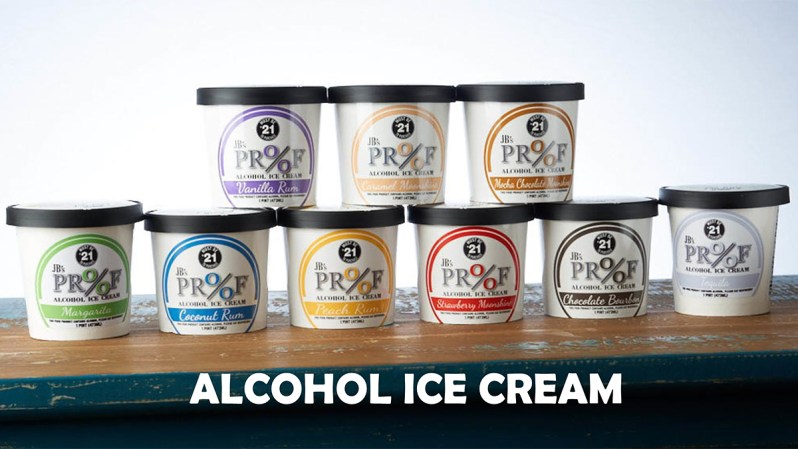 Where is JB?
He is retired but we look to him for input when exploring other flavors.
When I met him he had been messing with the family recipe for years but hadn't been able to get it to market. So with his blessing, I re-launched the product and got it to the retail market.
Have y'all thought about partnering with brands like Four Roses, Sailor Jerry, and others?
We would love to one day! Currently, we use full strength rum, bourbon, moonshine, tequila and whiskey in every batch. It is not limited to one type of alcohol.
We have the process down and they all freeze equally.
Can you buy online?
Not yet. We are only sold in South Carolina now. We are exploring e-commerce and hope to be live soon. Check out our site for where you can find us!