Louisville is in the midst of a Bourbon and culinary boom, creating what may be the perfect urban Southern Lifestyle. The city is poised to play host to not just the 143rd running of the Kentucky Derby, but to an entire weekend of awesome events and experiences. We spoke with Josh Merideth, one of Louisville's men about town and founder of the Original Makers Club to get an insider's guide to where to go and what to do when in ol' Louisville for the Derby.
EAT
Rye – Locally sourced eats, an open kitchen, and a cozy bar formulating crafty cocktails and homemade syrups is a must-visit. Step outside onto the patio and enjoy a little foot-stomping bluegrass during Rye's summertime back porch music sessions.
Please & Thank You – Best local coffee shop/vintage record store in town and the chocolate chip cookies may be laced with crack… don't quote us on that, but seriously, they're that good. Trust us.
Finns Southern Kitchen – Finn's is located in the historical Fincastle building directly behind the Germantown Mills Lofts. Germantown is definitely one of the up and coming areas in Louisville. It's just minutes south of downtown and full of lots of great treasures. We recommend grabbing a drink at Monnik Beer Company while in the area. Specialties include homemade biscuits, fresh salads and damn good burgers. The restaurant sports an exciting atmosphere with a full bar and local beers from some of the city's neighborhood breweries.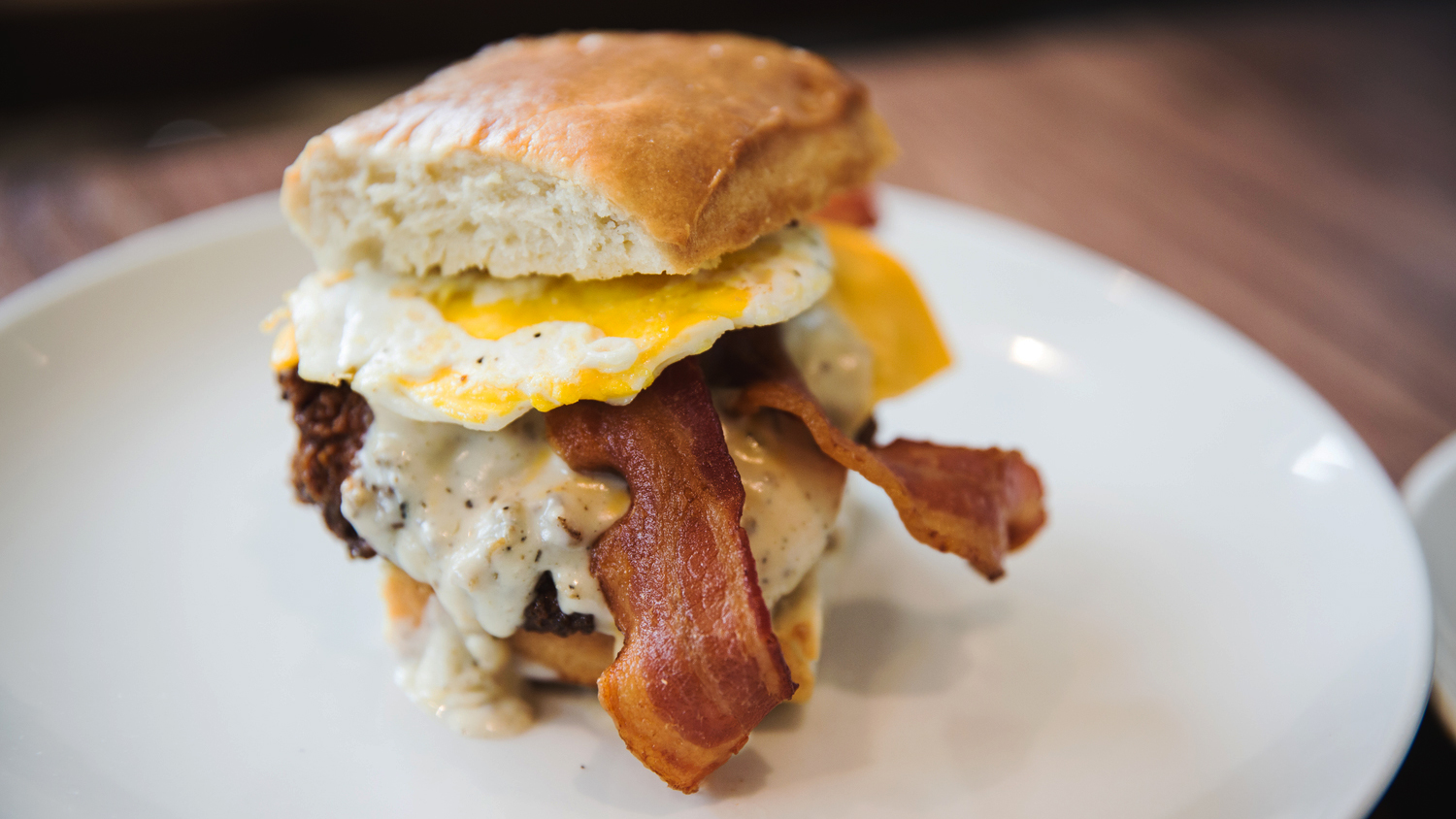 Garage Bar – Garage Bar is housed in a former auto service garage in downtown Louisville's vibrant East Market or NuLu neighborhood. A nod to its roots as a historic saloon, Garage Bar serves up ice cold draft and bottled craft beers, Kentucky Bourbons, seasonal cocktails and wine. The casual neighborhood spot features pizzas from a wood-fired brick oven and Southern specialties, with an emphasis on fresh, local ingredients.
Red Hog – Red Hog Is Louisville's First Whole Animal Butcher Shop, featuring meats From local farms committed to sustainable, humane, and ethical farming practices. Available as fresh cuts, cooked or cured, in the butcher shop and on the cafe menu. You are urged to try the Really F'ing Good Bacon Bleu Cheeseburger…
Wiltshire on Market *make a reservation – Wiltshire is open Thursday-Sunday with a unique locally sourced menu each week. Definitely a locals' place and one of the finest meals to be had in Louisville!
DRINK
Proof – Whether you stop in for cocktails or a casual bite, the bar at Proof is one of Louisville's best places to people watch. On Derby weekend you will likely find Derby horse owners, celebrities, party-goers and anything else you're looking for (it get's pretty crazy that weekend!). With a carefully selected spirits collection – you will be in heaven for hours if you can grab a spot at the bar.
Holy Grale – A place of worship for the intense beer aficionado. No wine, no cocktails, just the best (ever-changing) selection of craft beers you ever did see in this renovated little church in Louisville's quirky Highlands neighborhood. Order from one of their 26 taps or be a man and request the bottle list.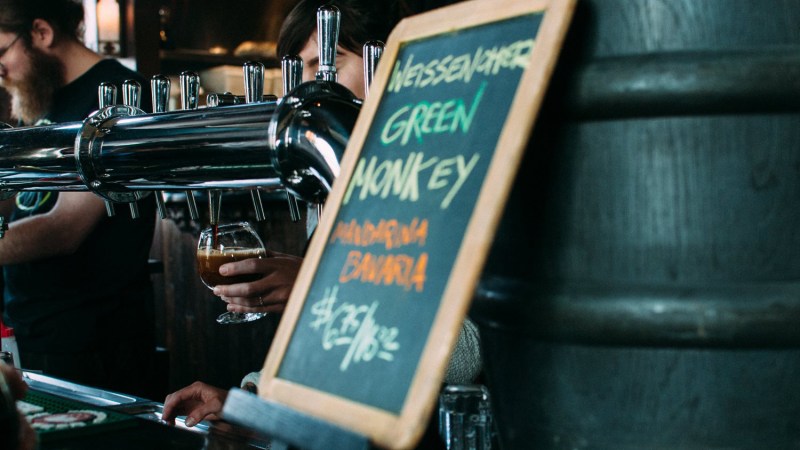 Against the Grain – Against The Grain Brewery & Smokehouse is located in the southeast corner of Louisville Slugger Field at the corner of Jackson and Main Street. It's a former train station that features beautifully ornate industrial architecture, lending to the beauty of the dining room and brewhouse. Inside you will find one of the nation's only operational, Victorian-styled, three-story 'showpiece' brewhouses. The copper clad 15 barrel brewhouse is complimented by eclectic pieces of art produced by Louisvillian artists.
Mr. Lee's – is Louisville's newest upscale cocktail lounge. The place is dark, modern, and understated… the closest thing Louisville has to a speak-easy bar. Nothing understated about the cocktails, the many finely crafted drinks on the menu will acquaint you with Kentucky's finest bourbons.
Lola – Lola's is the type of place you walk into for one cocktail and have a very hard time leaving. With live music, finely crafted cocktails and the vibe of an old school big city lounge it is hard to go wrong.
SHOP
Crafts Gallery – A contemporary and traditional art gallery featuring fine artisan craft by artists from around the globe, CRAFT(s) is located in the historic Guthrie-Coke building, at the corner of Fourth and Chestnut Streets in downtown Louisville. In this re-emerging neighborhood of South Fourth Street, CRAFT(s) will be hosting a pop up shop for famed Kentucky men's designer Crittenden and Co. If you need an Oaks or Derby Jacket you will want to get down to Crafts quick. Also, two doors down you will find the finest hats anywhere in the world at Mysterious Hat Rack.
FineSpun – We love the 'avoid the middle men' brands and this is a good one to go to in town. Their good looking blazers are in high demand for Derby weekend so you may just want to order one before you arrive.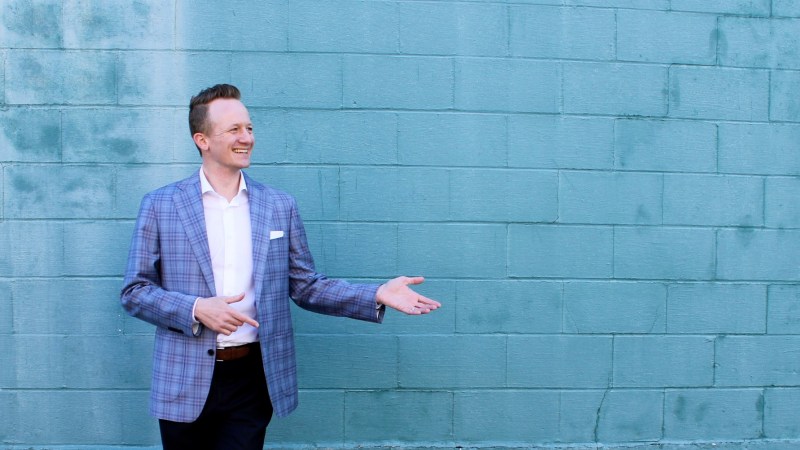 Evolve – At evolve, Louisville's upscale men's consignment boutique, you will find any last minute Derby needs without spending a huge chunk of change.
Rodes – If you're heading to Millionaire's Row, a private jockey suite, or the Mansion at Churchill Downs, we suggest you visit our good friend Donny Hubbard at Rodes to get the perfect tailored look.
SLEEP
21c Museum Hotel – Founded by Brown Forman heiress, Laura Lee Brown, and her husband, Steve Wilson, 21c is a boutique hotel chain that focuses on modern art as its main attraction (besides very comfortable rooms). Marvel at the giant golden David statue outside, then duck into the uber-sexy hotel bar for a drink and the best pick-up scene in town (if that is what you are looking for!). Revel at their Derby evening party till the cows – er – horses come home.
Aloft – Located directly on Louisville's historic Whiskey Row and blocks from NuLu, Aloft Louisville Downtown provides easy access to the best of the city. Grab a bite at Corner Restaurant & Bar or spend a day along the Kentucky Bourbon Trail. Home of the Kentucky Derby and the Louisville Slugger, everyone can find something fun to do during a visit.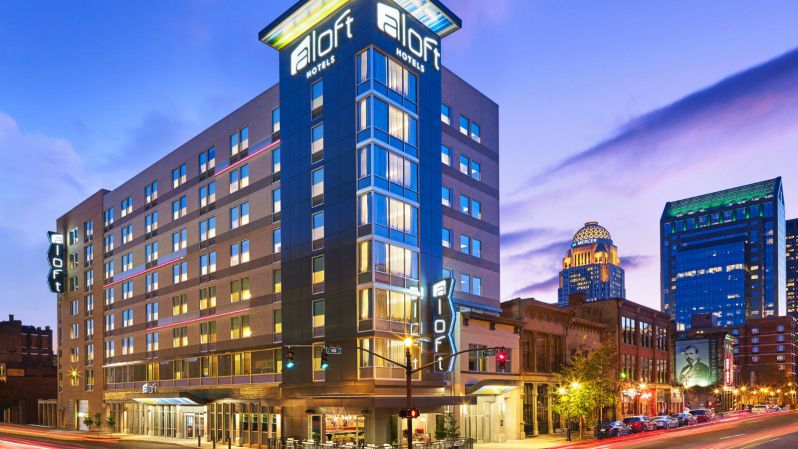 Hermitage Farm – If you are balling out, why not rent an entire historic mansion for the weekend? The 19th-century farm estate is perfectly blended with 21st-century sensibilities, boasting an aura of both historic charm and modern refinement. With room for 10 and working fireplaces, this is the perfect place to host a derby party of your own.
EVENTS
Woodford Reserve Oaks Garden Party & Brunch
May 5 / Woodford Reserve Oaks Garden Party & Brunch
Kentucky Derby weekend is far and away the most coveted time to be a Kentuckian. Join them for their 4th annual Woodford Reserve Oaks Garden Party and Brunch and allow them to kick off your weekend in style. From mint juleps to mimosas, you can have it all as you celebrate with Woodford Reserve, the official Bourbon of the Kentucky Derby. Guests enjoy a seated family style brunch at one of Louisville's most acclaimed and culinary forward restaurants, Rye on Market, by executive chef Zach Chancey. Arrive and depart to a cocktail jazz hour as you prepare to celebrate the most exciting two minutes in sports.
Tickets available here.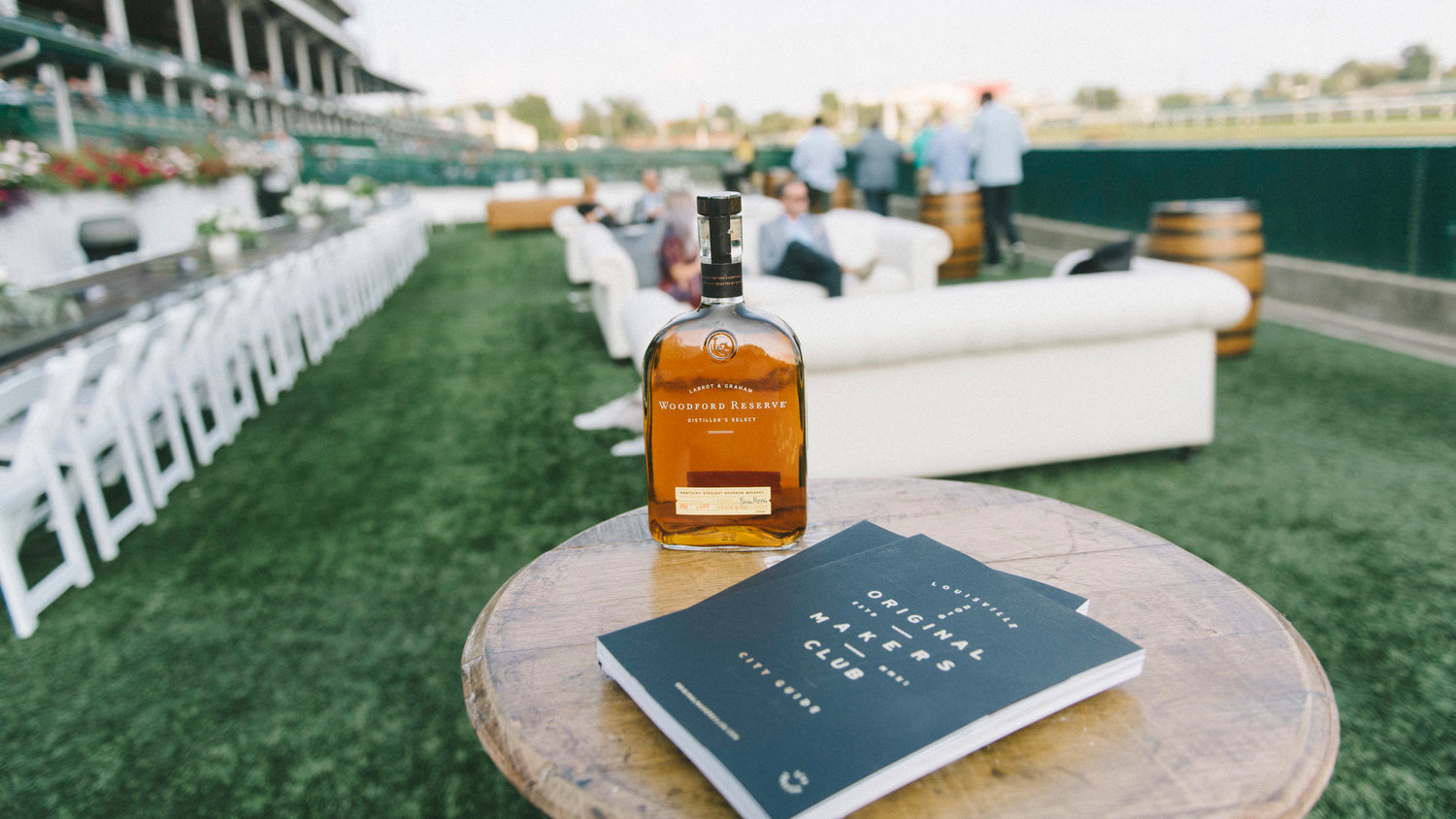 Derby Day Brunch at the Speed Art Musem
May 6 / Original Makers Club's Derby Day Brunch, with Woodford Reserve, Wiltshire at The Speed and the Speed Art Museum
The premier Derby morning event to begin the celebration of the 143rd Run for the Roses. Join Original Makers Club Derby morning at the Speed Art Museum where you will be welcomed with a Kentucky Bourbon Bar hosted by Woodford Reserve. After cocktails you will be treated to a truly one-of-a-kind Southern family style brunch by executive chef Coby Ming of Wiltshire at the Speed. Special live musical guests will play throughout the event.
Race day attire recommended.
Tickets available here.
Continuing 21c Museum Hotel's decadent Derby Night history, we present 'Derby After Dusk' A celebration of the arts and our emerging Louisville culture through music and special entertainment. Heavy hors d'ourves from acclaimed chef Mike Wajda via Proof and classic cocktails via Open Bar. End your Kentucky Derby stay with one of the most exclusive parties on offer after the 143rd Run for the Roses.
Tickets available here.