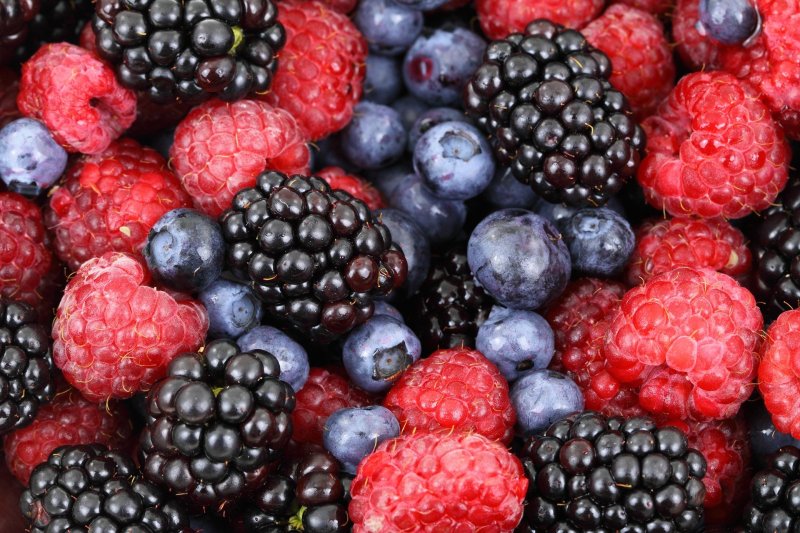 Berries are a fan favorite in the produce section. These juicy little delights are a vitamin-packed fruit that's great for baking, snacking, making fruity cocktails like sangria, and even brightening up your weekend charcuterie boards. If you're someone who loves berries, you know how frustrating it can be when they start going bad too quickly.
But worry not! A viral TikTok hack has been making waves online, promising to keep your berries in tip-top shape for longer. We'll walk you through how to keep berries fresh using this amazing hack that actually works.
Say goodbye to wasting money on spoiled fruit, and hello to spoiling yourself with fresh, juicy berries whenever you want!
How to keep berries fresh with water and vinegar
Berries tend to spoil quickly due to their high water content, delicate texture, and the growth of mold and bacteria between them in their store-bought produce cartons. Exposure to moisture, heat, and air can also accelerate the ripening (or spoiling) process.
To make your berries last for a week or even longer, follow these steps right after you bring your delicious fruits home from the grocery store:
Pour 1 cup of white vinegar and three cups of cold water into a large bowl.
Add your berries to the mixture.
Stir up the berries to ensure they're all adequately submerged.
Let the mixture sit for 10 minutes.
Grab a strainer and pour the berries into it to strain out the water and vinegar mixture.
Rinse the berries thoroughly with cold water.
Transfer the berries to a paper towel and pat them dry as best as you can.
So, why does vinegar help berries last longer? Well, those cartons of berries you buy from the grocery store often have mold spores and bacteria hiding in them. Once these harmful substances are allowed to grow, they will rapidly spoil all your precious berries.
But vinegar successfully kills any mold and bacteria that could be clinging to your berries without damaging the fruit itself. This means that your strawberries, blackberries, raspberries, or any other berry can last up to 10 days in your fridge!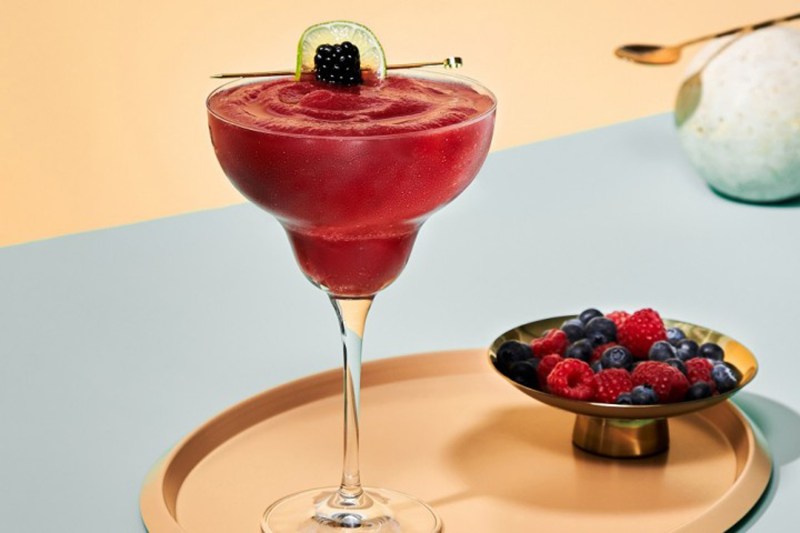 How to store berries to make them last longer
In order to make them last, though, you've got to know how to store your freshly washed berries properly. The key is to ensure moisture stays to a minimum in their food storage container. Here's what to do:
Grab an air-tight container large enough to fit your berries comfortably.
Line the container with paper towels.
Toss your berries on top of the paper towels.
Cover the berries with more paper towels, close the container up tight, and refrigerate.
The paper towels will soak up any residual moisture from washing the berries, which successfully prevents additional mold or bacteria growth.
Additional tips: How to store strawberries, blueberries, and blackberries
If you're following the above tips and learning how to store blueberries, blackberries, and strawberries, here's another secret to keeping your berries fresh and tasty: Don't place them in the coolest area of your refrigerator, as they can get frostbitten in those zones. Instead, store them where the temperature is less frigid, which is the front and center of your fridge.
You can freeze them for later, too
If you've purchased too many berries and know you won't eat them right away (in the next few days), you have the option to freeze them. You can also freeze them if you plan to use them for berry smoothies or boozy milkshakes.
Choose the best berries from your spoils and trash any that are spoiled.
Rinse them in vinegar, diluted with cold water (like above), and thoroughly pat them dry. Note that it's best to only freeze whole berries. But with strawberries, cut off the leafy green tops first.
Spread them out into a single layer on a baking sheet and freeze them until they are solid.
Place them in a sealable bag and in the freezer for up to a year.
It's great to have fresh berries available in your fridge for low-calorie and low-cholesterol snacking, backing, and even topping off your Saturday pancakes. They're sweet, tart, and healthy, but berries also tend to spoil fast. That's why we love this amazing TikTok hack that actually works! Keep your berries fresh for longer so you can enjoy them for over a week without having to pick through and discard those gross soggy ones.
Editors' Recommendations