The Guinness beer brand is synonymous with Guinness Draught.
The dark, rich and creamy Irish Stout is a mainstay of pubs throughout the world. In an era when the word "iconic" can be applied far too liberally, Guinness Draught truly deserves the title. Its velvety, roast malt goodness in a perfectly poured pint has changed the perception of beer and beer drinkers.
Related Post: Taste Test – Guinness Nitro IPA
While Guinness Draught is a juggernaut, it's important not to sleep on the rest of the Guinness line. The Guinness Blonde American Lager is in many ways a 180 degree turn from its famous big brother, except that both are created with exceptional, high-quality craftsmanship. Guinness Dublin Porter and Guinness West Indies Porter introduce new takes on the stalwart style, with the former being a classic, well-rounded recipe, while the latter goes into slightly more extreme territories.
The newest beers available in the US from Guinness are Antwerpen and Rye Pale Ale.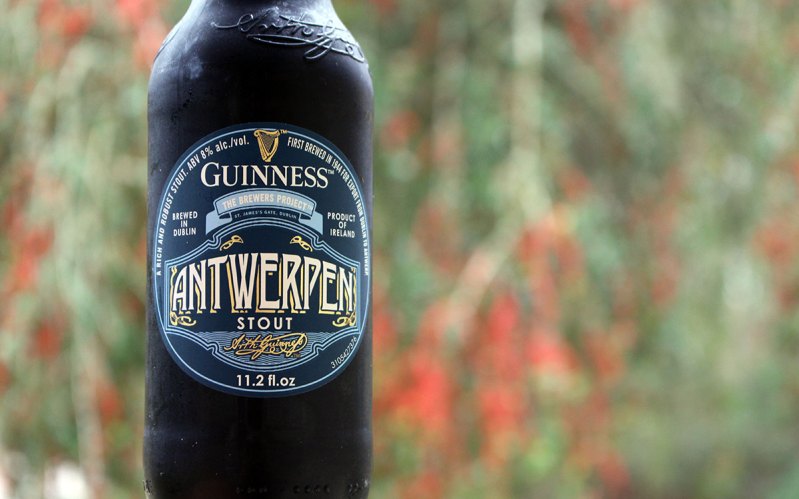 Whenever Guinness dares to release another Draught competitor, tastebuds line up for the new experience. Antwerpen, while still in the stout family, is a much different beast than its predecessor. It boasts a burly 8% alcohol by volume, and a complex combination of flavors ranging from coffee to licorice, with fleeting tastes of dark fruits such as fig or blackcurrant. The sweet finish is imbued with a lively carbonation that allows the brightness to linger after the liquid is gone.
Guinness Rye Pale Ale puts all of its cards on the table in the beer's name. Rye grains impart a more earthy and spicy character than other malts. Guinness has paired that hit of peppery spice with mosaic and cascade hops for a complementary rush of grapefruit and citrus flavors right in line with hearty offerings from leading east coast breweries.
The Guinness line of beers, including Rye Pale Ale and Antwerpen are available now throughout the US.
Editors' Recommendations