Any kind of travel — whether it's halfway around the world or just to the other side of town — has the opportunity to change you. It's obvious when you think about a major trip to another country: You go through different government's customs, eat different things, surround yourself in a different language, and generally reflect a lifestyle different than your own. However, a trip to the other side of town can also be transformative, even if you don't necessarily experience a different culture.
It's in those moments of transformation that you are able to see who you really are. Can you successfully navigate a foreign city's transit system or will you end up a mess, screaming at Siri to just translate the G-D signs for you? Can you share a glass of wine with a total stranger and revel in the slight alcohol haze that overtakes you or will you buy a bottle of whatever and avoid all eye contact? Whatever path you choose, you've learned something about yourself in that moment, no matter how small the thing is.
It's these moments, too, that are becoming more and more important to millennials. It's been shown time and again that millennials prefer experiences over stuff, which is where a company like Modern Adventure comes in.
Modern Adventure is a concierge travel service that works with tastemakers in all facets of culture (food, fitness, et cetera) to prepare and execute customized trips that showcase specific places and offer experiences that you'd be hard-pressed to be able to accomplish on your own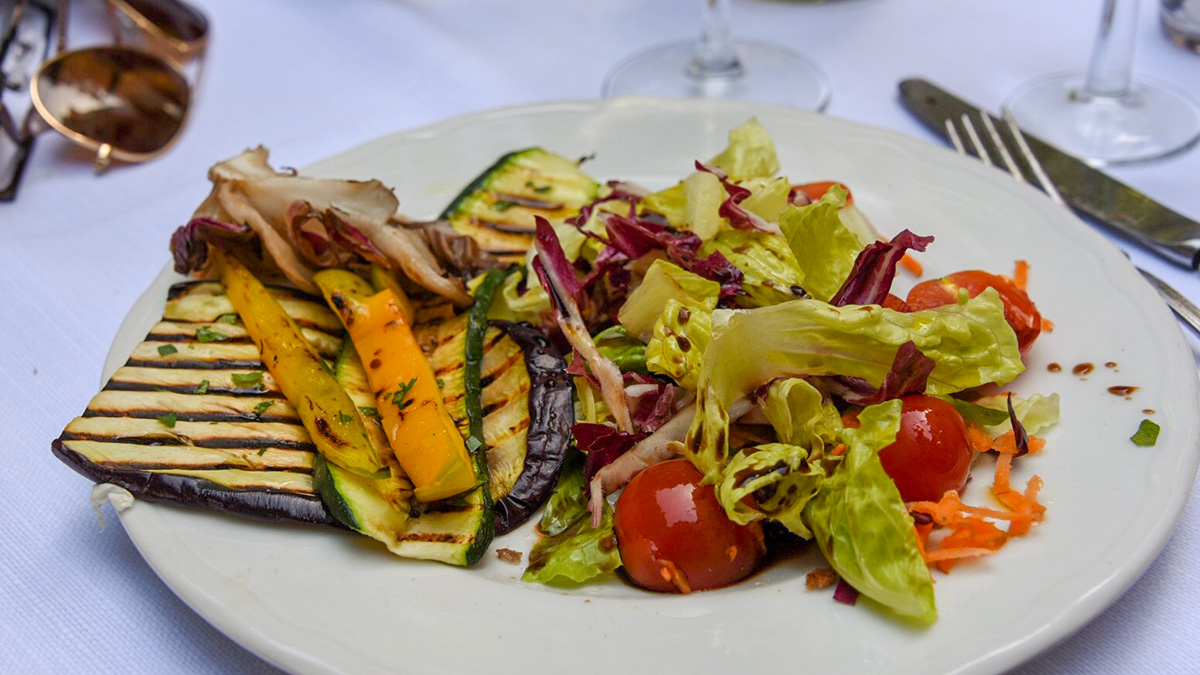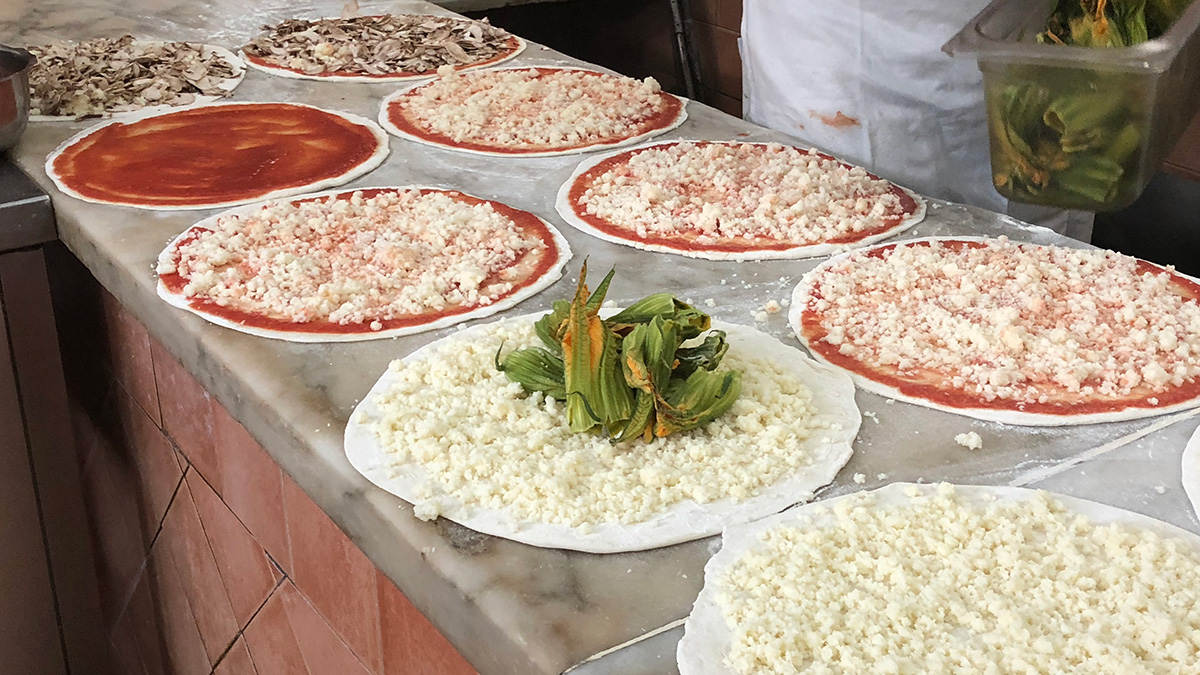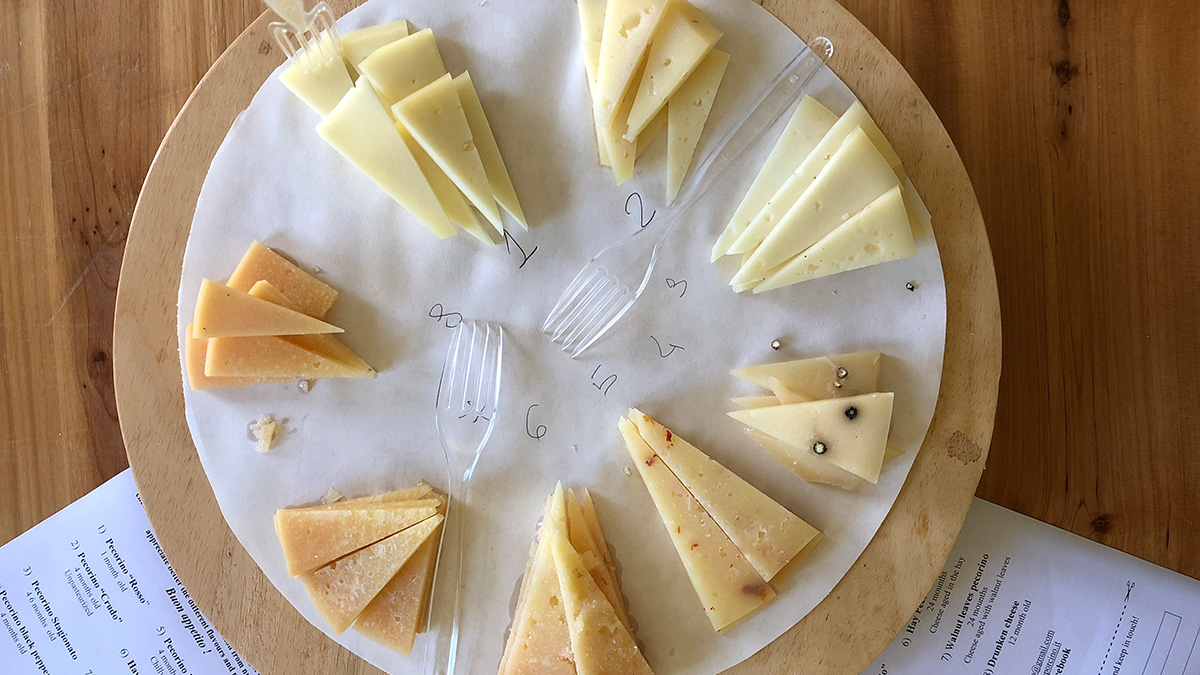 For the company's first trip in summer 2018, Modern Adventure tapped award-winning chef Joshua McFadden, the chef/owner of two Portland, Oregon, restaurants — Ava Gene's and Tusk — and author of the James Beard-winning cookbook, Six Seasons: A New Way with Vegetables. Over the course of seven days and six nights, those on the trip explored not only the rich history of Italy— from the Coliseum in Rome to il Duomo in Florence — but also indulged in the gustatory and oenological delights that the country is known for (they do one or two things right). While that would be enough to carry any normal vacation, Modern Adventure went further than that.
In addition to wine and olive oil tastings, lunches at Roman staples, and dinners at resplendent restaurants, the curated expedition featured a visit to a sheep farm to see how cheese is made and what was perhaps the crowning moment of the trip: a multi-course meal prepared by McFadden (and his former sous chef Jacob Brenner, who happened to be in the area while traveling), who gathered all of the ingredients in locals markets then cooked them on the grounds of an abbey that was constructed in 1180.
Eleven-freaking-eighty.
Beyond anything you can eat or drink, Modern Adventure's experiences offer immersion in the culture of a place. Whether it was taking part in a guided tour of literally anywhere in Rome (you could close your eyes and point and find yourself face-to-face with millennia of history) or paddling the Arno River and floating underneath the Ponte Vecchio in Florence, guests were offered an intimate and exclusive look at Italy.
That sounds great and all, but you're probably asking why we said at the beginning that you should go solo on a group excursion. Well, you don't have to — travel is always fun when you have someone whom you know by your side — but you may be surprised by the opportunities that arise when you're on your own.
Why You Should Travel Alone
You're going to a foreign country, what could be more adventurous than meeting a bunch of strangers in a place you've probably never been before?
Those strangers we mentioned above? Sure, it would be great if they all liked the exact same things as you, but it's just as fun (if not more fun) to be in a place with strangers, learning in hypertime about them as you're simultaneously learning about the place you're in.
In a time so seemingly dependent on networking, who knows who you are going to meet? With so many different people, the possibilities are almost endless.
If you need it, you've still got alone time.
When you get back, no one can correct any of the stories you tell if you decide to go the rogue route and just make stuff up (though, with a tailored trip like the ones Modern Adventure offers, you wouldn't have to).
Finally (and again), because why not? Seriously. If millennials are all about experiences, forge your next adventure in a way you've never done before?
The cost of Modern Adventure trips vary and include most of the meals and activities, but not the airfare. Upcoming trips include "True Cambodia" with Deana Saukum in March 2019 and a women-only trip to the Greek islands with fitness pro Lacey Stone in September. For more information about Modern Adventure or to sign up for a vacation, check out the company's website.
Editors' Recommendations