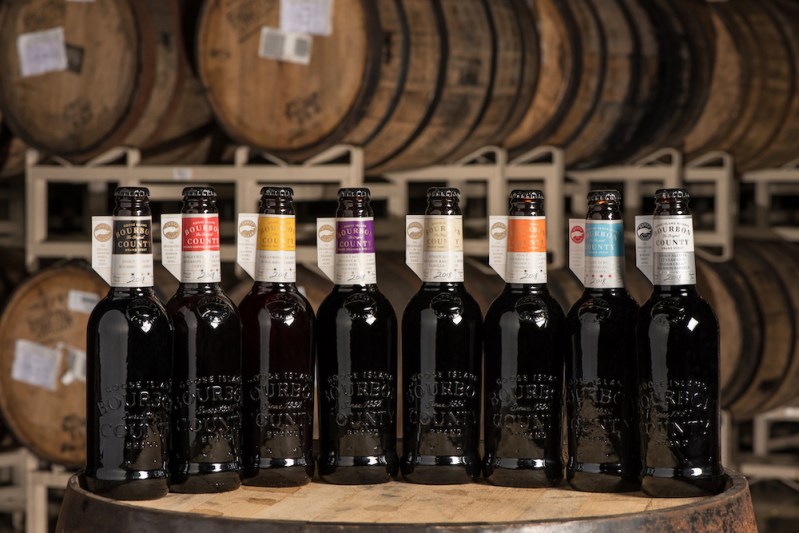 For many, Black Friday is reserved for shopping, but for a lot of beer fans, the day after Thanksgiving is reserved for Bourbon County Stout.
The annual release of Goose Island Beer Co.'s iconic barrel-aged stout is well-celebrated in Chicago, and now, nationwide. It's for good reason, too — the beer is one of the innovative trendsetters in the modern beer movement, first being brewed sometime in the 1990s, though there's a bit of a mystery as to when the beer was actually brewed first. It's also so important to the industry (plus a bit of industry controversy surrounding Goose's sale to AB InBev) that there's a book on it by Chicago Tribune journalist Josh Noel.
This year, there are eight variations on the beer, and not all of them are stouts (though the styles are ones you'll recognize). Each one brings their own flavor profiles to the market and it's likely every beer drinker can find a flavor they'll like. These are big beers, some running over 15 percent alcohol by volume and absolutely loaded with interesting and extreme flavor profiles. Many of the variations were creations of individual Goose Island employees, which we explored in September at Goose Island.
Let's take a look at this year's Bourbon County Stout lineup.
Bourbon County Brand Stout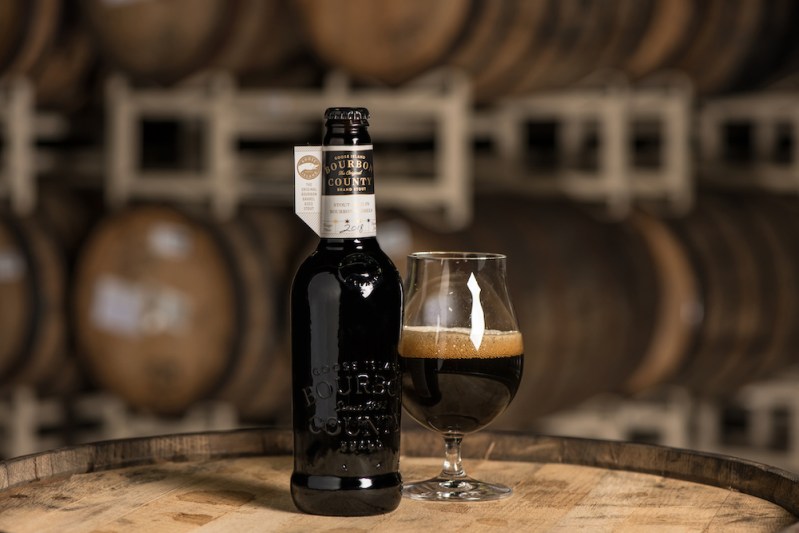 The original stout is always the flagship of the yearly release and was first brewed in 1995 (at least according to Noel's book). The beer varies every year based on the barrels it's aged in, but it always spends a year in those barrels. Thanks to the barrels, the chocolate-y base beer is enhanced by excellent oak and bourbon characteristics. There's a lot of debate about what's the best barrel-aged stout out there, but without this beer, all of the others might never have existed.
Reserve Bourbon County Brand Stout
While the OG Bourbon County Brand Stout is, well, the original, the Reserve takes the beer to another level. This year's Reserve spent its time in 12-year-old Elijah Craig Barrel Proof bourbon barrels. It's basically an amped up Bourbon County Stout and you can't go wrong, especially on a cold winter night.
Bourbon County Brand Vanilla Stout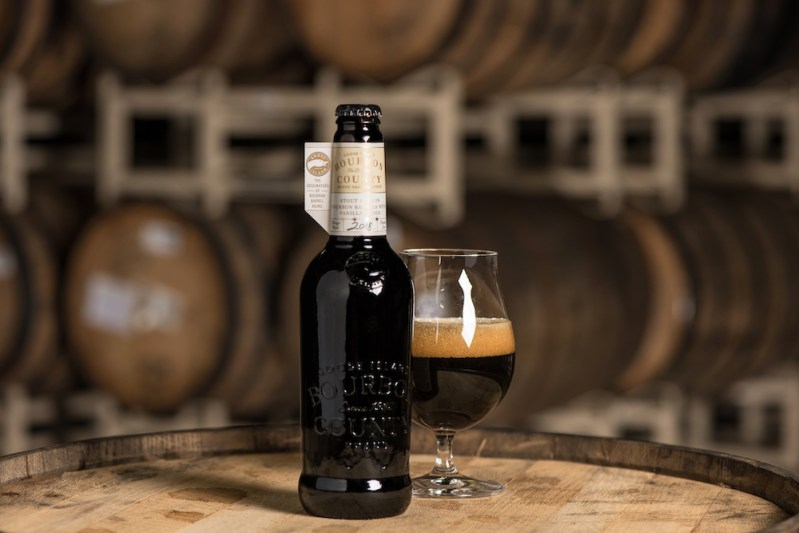 This year is the third time Goose Island has ventured into the vanilla flavor profile with a Bourbon County Brand Stout, joining 2010 and 2014. Big boozy, chocolate filled beers often work well with vanilla. This year's Vanilla Stout is loaded with that sweet flavor reflective of the main ingredient.
Bourbon County Brand Coffee Barleywine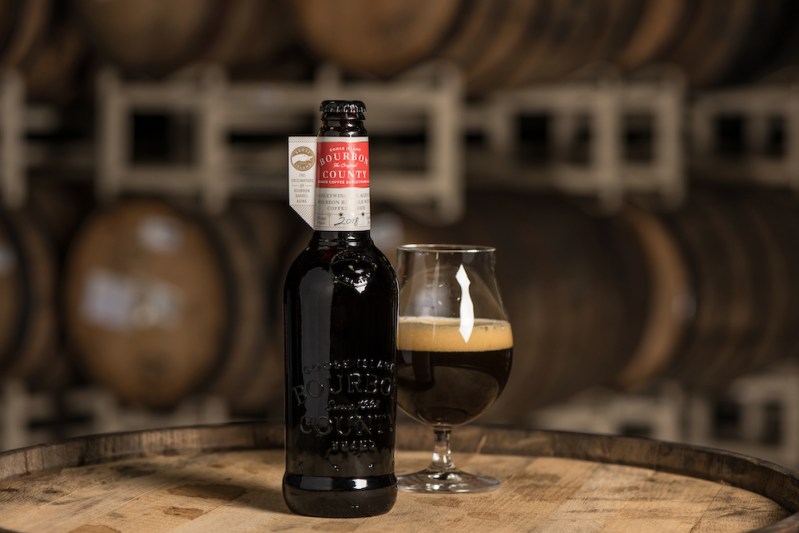 Verging from the stout family, the Bourbon County Brand Coffee Barleywine clocks in at a whopping 15.1 percent ABV. Goose Island uses coffee beans from their neighbors, Intelligentsia, and the barleywine's caramel-like notes along with the coffee works deliciously. At that ABV, however, this is definitely not a suggested morning pick-me-up.
Bourbon County Brand Wheatwine
Like the aforementioned barleywine, this beer is loaded with booze: 15.4 percent ABV. Despite that sky-high alcohol content, it's superbly smooth drinking and full caramel and butterscotch and quite a bit easier on the palate than the stouts in this lineup.
Proprietor's Bourbon County Brand Stout
Unless you're in Chicago or know someone with the hookups, it's unlikely you'll find this beer. The Chicago-only release is filled with dark chocolate and cocoa nibs. If you're a big fan of chocolate beers, it's probably worth seeking out.
Bourbon County Brand Midnight Orange Stout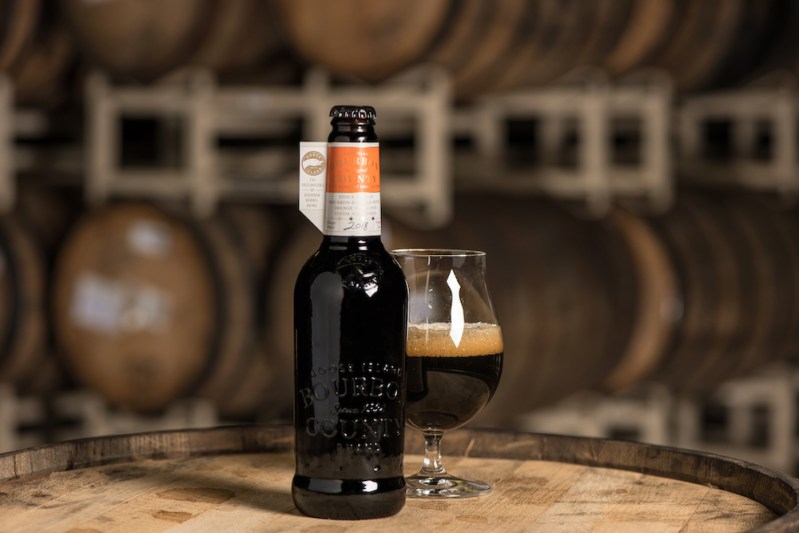 Orange and stout aren't two words often used together, but the orange peel and cacao nibs work together quite well. It's kind of like a boozy liquid version of those chocolate oranges, and pairing those two together might be a smart move — excuse us for a moment.
Bourbon County Brand Bramble Rye Stout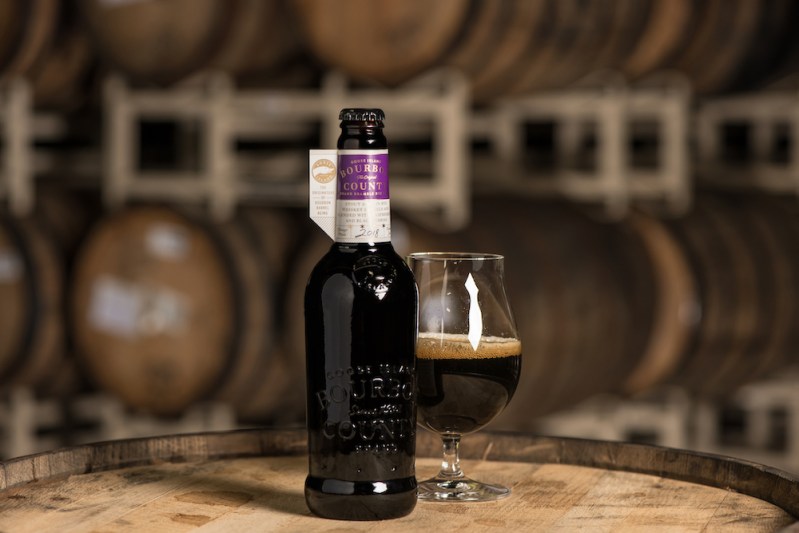 This could be the most extreme adjunct flavor of the year's variations and could possibly be mistaken for a pie, if not for the boozy backbone of the rye stout. The blackberry juice along with blackberry and raspberry puree added to the beers take center stage and berry lovers will certainly enjoy this creation.
Editors' Recommendations