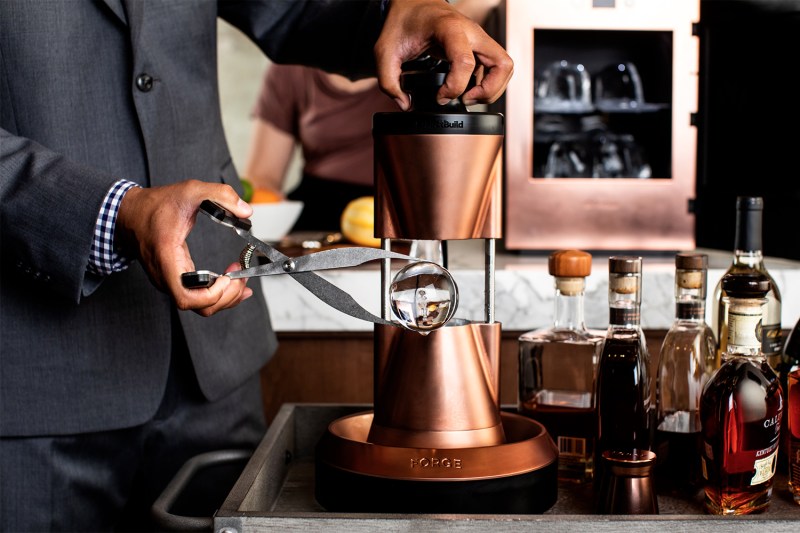 Looking for that perfectly clear, spherical ice ball for your whiskey and want to blow a wad of cash on it in the process? A new ice machine has you covered.
FirstBuild, a co-creation community backed by GE Appliances, has launched the Forge Clear Ice System, which is now available in a online. The expected suggested retail price is a steep $1,499, but early funders can receive varying discounts using the code FORGE for up to $500 off.
The bar-top ice maker promises to provide drinkers with a perfect sphere of ice to help enjoy their favorite spirit.
"Our engineers have worked alongside whiskey experts and enthusiasts to create both an innovative way to make clear ice at home and an experience that creates a wow every time," FirstBuild Executive Director Larry Portaro said.
The machines promise to make ice "free from impurities and trapped air that typically cloud ice." The large spherical ice also promises to melt slowly, "allowing the flavor to blossom."
The Forge system has two components and operates on its own, independent of a freezer. A clear ice maker creates large "gem-shaped clear ice" in hours and holds them at temperature. A heated press, which claims to be the first with integrated heaters, then can shape the gems into the large spheres in approximately a minute. (Note: You can get the ice maker without the heated press or tongs for a mere $900, but why would you?)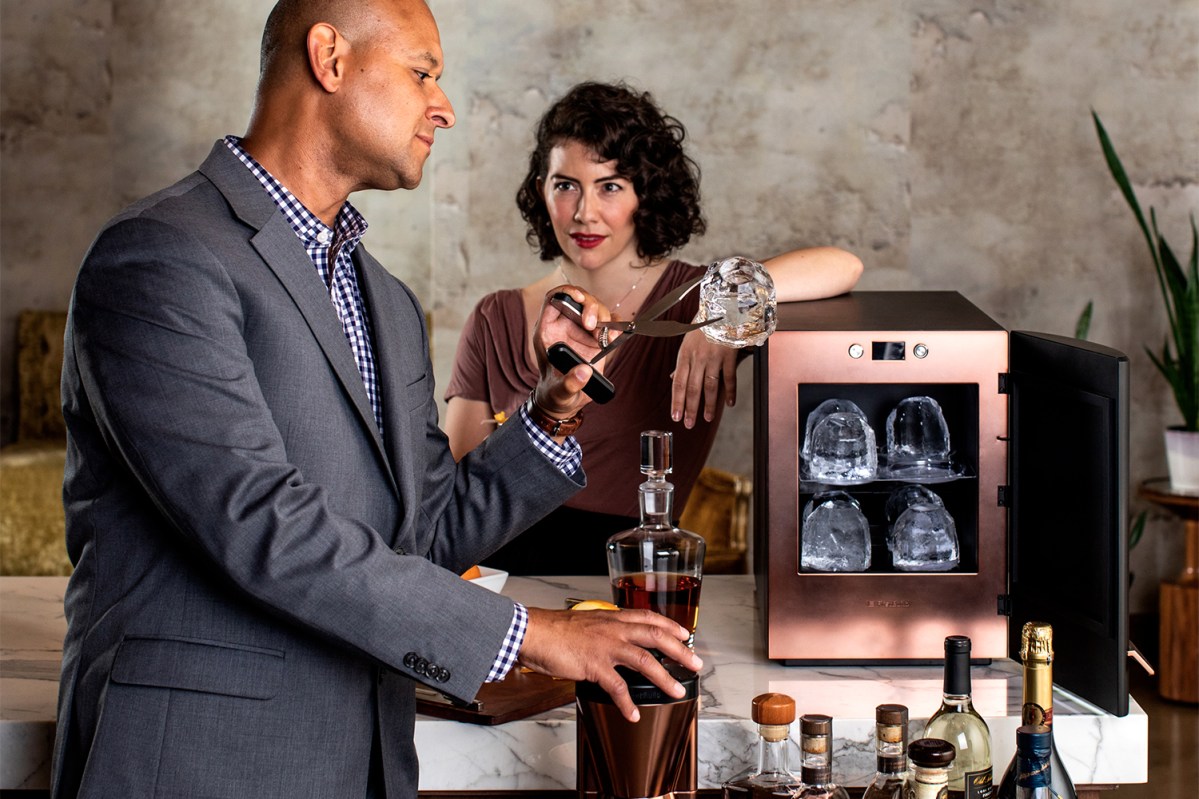 Spirits author and editor-in-chief of Bourbon Plus magazine Fred Minnick has signed on to be a spokesperson for the ice maker as well.
"We're living in the golden age of distilled spirits, and even if you've been enjoying these wonderful spirits near your whole life, clear ice is a game changer," Minnick said. "If you've read my books, you know I wouldn't ordinarily recommend putting ice in your whiskey. But there's a reason why Forge is the first product I've endorsed."
If you want the system any time soon, you're going to have to wait a bit — the Forge Clear Ice System expects to begin shipping in 2020, so hopefully, whiskey lovers can live with cloudy, imperfect ice or the lengthy current clear ice process for the time being. There have been other spherical ice systems to hit the market, like Wintersmiths Ice Baller.
FirstBuild is also the creator of Opal Nugget Ice Maker, another bar-top machine which creates "chewable, crunchable, flavor-saving ice" in nugget form, for a retail price of $500 (a mere pittance compared to the new product). The FirstBuild community has more than 30,000 members and the crowdfunding campaign already has collected more than 250% of its goal.