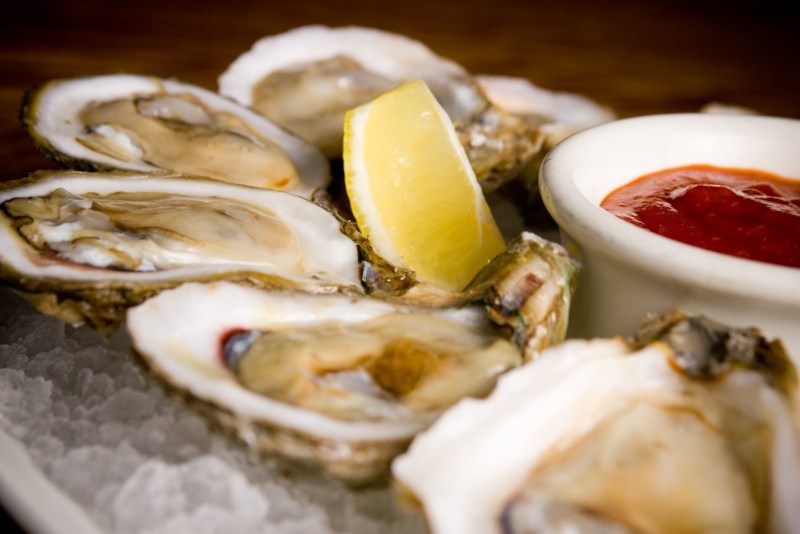 Feasting is our column dedicated to cooking, grilling, eating and discovering what's on the menu across America and the world.
A great restaurant with an equally awesome raw bar is a true gem. Chef Erik Niel knows this, which is one of the reasons his Chattanooga, Tennessee spot Easy Bistro & Bar is forever on our hit list. The New Orleans native grew up fishing on the bayou, so his menu is chock-full of dishes inspired by his hometown and features seafood from all three American coasts.
To Chef Niel, knowing how to properly prepare seafood is an important skill for every home cook, especially when entertaining. So he shared a few pro tips on how to shuck and serve oysters and stock your raw bar, sure to come in handy whether you're hosting a dinner for two or party for 20.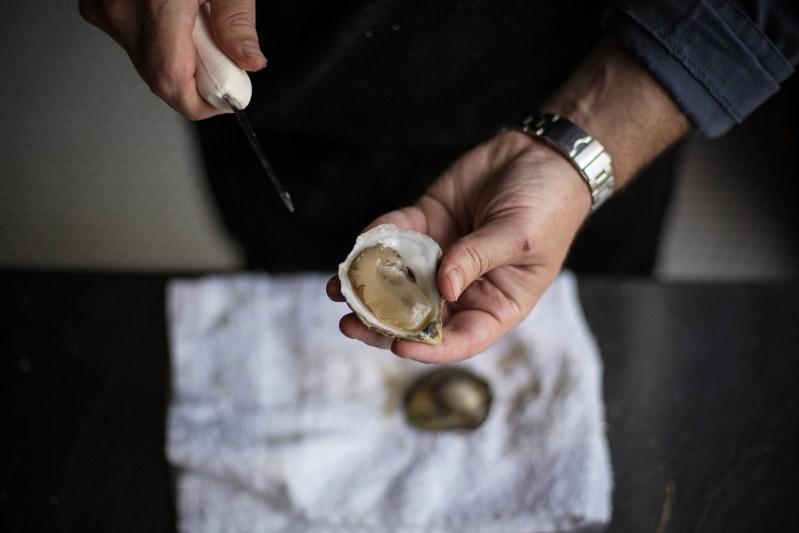 Shucking technique: I'm a proponent of the towel and shucking knife. Towel in my left hand folded over the oyster to grip it. Knife at the point, twist and move back on the top shell, separating the adductor. Then separate the bottom adductor and go.
Stocking the raw bar: A good oyster knife, towels, ice, lemons, Champagne mignonette, caviar, really nice extra virgin olive oil, whatever good quality pickled veg you can get your hands on – pickled ramps, celery, onions, peppers, etc.
Favorite preparation: Oysters on the half shell with a spritz of lemon juice and a dollop of caviar. It's so simple and so perfect together.
Making your own champagne mignonette at home is easy. Follow this simple recipe from Chef Niel to complete your raw bar at home.
Champagne Mignonette
2 cup Champagne vinegar (or white wine vinegar)
1 cup shallots (brunoise)
1/2 cup black peppercorn (cracked)
Combine all ingredients in a small bowl, mix with a fork or whisk. Hold no longer than 1 day.
To learn more about Erik Niel, visit easybistro.com. Photos by Beth Kirby