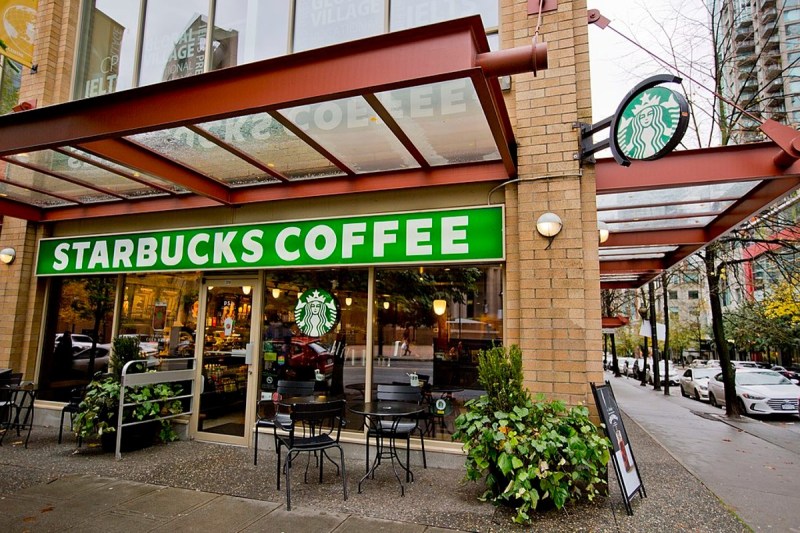 Made with applewood smoked bacon and aged gruyère Monterey jack cheese, Starbucks' Bacon and Gruyère egg bites are surely melt-in-your-mouth delicious. Or perhaps you prefer the delicious egg white and roasted red pepper egg bites variety, made with Monterey jack cheese, spinach, and cage-free egg whites.
If you love to order these delicious egg bites, you know they come at a hefty price – over $5 for two small egg bites. Starbucks makes these delicious egg bites perfectly fluffy using a sous vide cooking method, which involves vacuum-sealing and cooking in a warm water bath.
While these sous vide egg bites are a great option when you're on the go, ordering these as part of your daily Starbucks run can quickly make a dent in your wallet. Luckily, it's easy enough to make these egg bites without even leaving your home. Making Starbucks egg bites at home is easier than you'd think with these simple methods. With a bit of patience and experimentation, you'll soon find your preferred method for making Starbucks egg bites at home.
Egg bites recipe with the oven-baked method
Perhaps the simplest way to recreate the Starbucks egg bites recipe at home is using the oven-baked method.
To do this, start by cracking 18 eggs into a blender, adding 1 cup of full-fat cottage cheese and 1 cup of cheddar cheese, and mixing up in a blender.
Once the mixture is created, pour into silicone muffin liners in a standard 12-cup muffin tray.
Pour the egg mixture into each muffin liner about halfway full, allowing room for expansion in the oven. At this point, you can add nearly any topping into each cup (bacon, chives, onion, peppers, spices) to customize each egg bite to your taste preferences.
Next, set your oven to about 300°F and cook for about 30 to 35 minutes, depending on the oven.
That's all there is to it! When they come out, allow these delicious egg-bite dupes to cool and enjoy. Not only is this a great way to meal prep and hit your weekly protein goals, but it's also a budget-friendly hack that can save you some serious coin. This method is often the easiest, as it requires only tools you're likely to already have in your kitchen.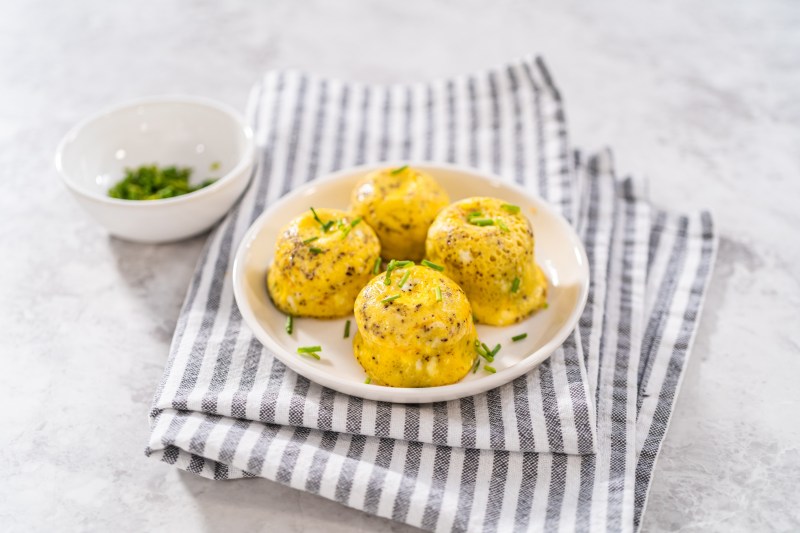 Traditional sous-vide cooking method
Sous vide egg bites can also be made at home using a traditional sous vide immersion circulator. For this method, you'll need a large stock pot and small (four-ounce) mason jars for sous vide cooking.
Start by filling a large stock pot with water and setting your water temperature to 170 degrees °F.
Blend eggs, full-fat cottage cheese, and heavy cream (salt and other spices optional) in a blender and spray each mason jar with cooking oil to prevent sticking.
Fill each mason jar and screw on the lids, dropping each gently into the water bath.
Cook in the water bath for about 55 minutes, then transfer the mason jars to a cooling rack.

Egg bites sous-vide maker method
There are also several appliances, such as the Hamilton Beach Egg Bite Maker and Dash Egg Bite Maker, which are perfect for quickly making egg bite recipes. Unlike other methods which make batches of egg bites, these appliances only make a few egg bites at a time and are better for making right before enjoying. These appliances come with easy egg bite recipe instructions to follow, ideal for creating Starbucks egg bite dupes on a budget.
Making egg bites at home
Once you get the hang of it, making Starbucks egg bites will become second nature. Whether you experiment with a new egg bite recipe or stick to a classic, you'll easily be able to enjoy egg bites all week long without the need for a Starbucks run.
Editors' Recommendations