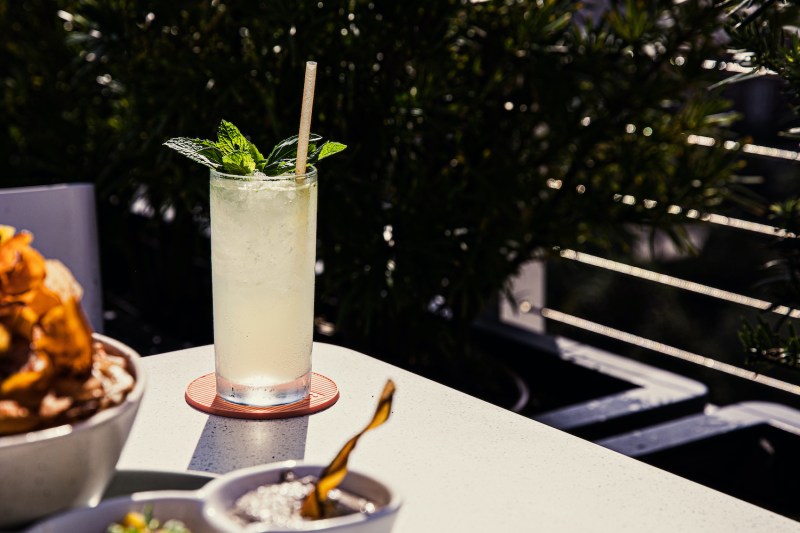 The rise of mixology and bartending in the last decade has made the spotting of a cocktail bar a common occurrence. Instead of simply pubs, bars, and grills serving up watered down mixed drinks, from Tampa to Temecula, you'll find the US dotted with more cocktail bars than any of us will ever get a chance to visit. This rise in cocktail culture has also led to a surge in the popularity of home cocktailing. This means more and more drinkers are utfitting home bar carts and stocking them with various bottles of whiskey, rum, tequila, and other spirits as well as shakers, strainers, hand-juicers, jiggers, all types of cocktail glasses, and a library of cocktail books. Did we mention that the rise of mixology has also led to the publication of any type of booze-related book you'd ever need?
The problem with this literary profusion is that, even if you're trying to add to your cocktail knowledge, you don't need all of these books. You don't need the overly complex, ridiculously elaborate books featuring over-the-top ingredients you'll never have in your home. You do, however, need some helpful books that are designed to simplify the cocktail experience. Lucky for you, you don't have to spend an afternoon perusing the aisles at your local independent bookstore or scrolling for hours on online book seller's site. We did the work for you and found the one book you need.
From New York Times bestselling author, chef, and personality Michael Ruhlman (well-known for his book 'The Making of a Chef') comes a fresh take on classic cocktails called 'The Book of Cocktail Ratios'. A must-have for any home bartender, Ruhlman breaks down the basics of cocktailing and makes it obvious that you don't need an advanced degree to perfect some of your favorite drinks.
On top of the basics, he details the similarities and differences between your favorite drinks and details how changing one or two ingredients can turn it into a totally different classic cocktail. As the title suggests, crafting delicious, flavorful mixed drinks is all about ratios.
On top of the information included, the book contains beautiful illustrations of the various drinks and ingredient wheels used to explain how drinks like the margarita, sidecar, between the sheets, and cosmopolitan are related.
"The bulk of the book is devoted to isolating five primary cocktails and their many variations: The Manhattan, The Negroni, The Daiquiri, The Margarita, and The Martini, along with forays into highballs and some worthy cocktails outside ratio-based cocktails," Ruhlman says on his website.
All in all, this book was created to explain that paying attention to the ratios of ingredients is the easiest way to simplify a cocktail. That's it. In a world where it seems like bartenders are crafting uncomfortably elaborate drinks using shrubs, tinctures, and ingredients you'll never have a real grasp on, this easy-to-follow, wonderfully detailed, simple handbook is a breath of fresh air. It's a must-have for your burgeoning home bar book collection.
Editors' Recommendations