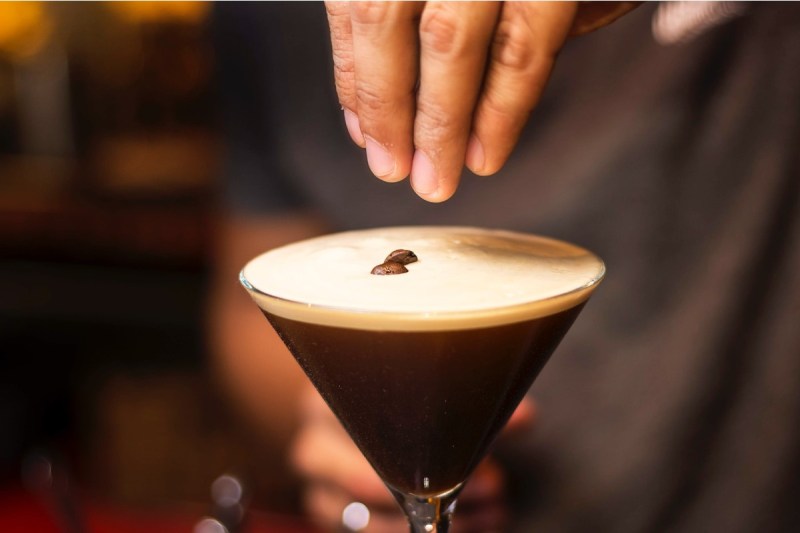 From warm apple cider to a delicious pumpkin spice latte, the autumn season is not complete without these festive beverages. These favorite fall drinks are perfect for enjoying during the daytime, but who says the "fall vibes" have to end when nighttime hits? We all love a classic cocktail like a Moscow mule or a vodka cranberry, but these classics can be elevated with a fall touch, perfect for those cool autumn nights.
These fall cocktails are ideal for any night of the week, incorporating hints of fall flavors like cinnamon, pumpkin spice, and more. With these recipes in mind, you can easily elevate special occasions and holiday gatherings, like Friendsgiving, or choose to enjoy them "just because." Explore these easy fall cocktail recipes that make it simple to celebrate the fall season. Get your cocktail shaker and ice ready!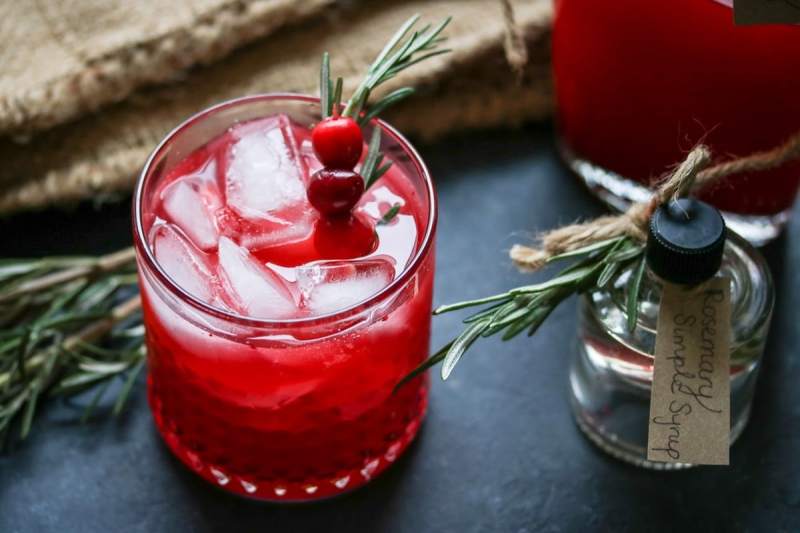 Cranberry vodka spritzer with rosemary
A vodka cranberry cocktail is both light and refreshing, perfect for pairing with a heavy turkey dinner. If you're hosting a group, a vodka cranberry cocktail is also easy to make in large quantities with limited ingredients. Traditionally, a vodka cranberry cocktail is garnished with lime for more of a summer vibe. Instead, try garnishing with rosemary for a more seasonally appropriate garnish.
This cranberry vodka spritzer recipe requires only five ingredients and is so hard to mess up that it's guaranteed to be a hit at holiday gatherings. If you using fresh cranberries for a tart taste balanced out by white sugar for sweetness, then this cocktail will offer the best both of worlds. The fall touch of rosemary is perfect to kick off the holiday season.
Ingredients
4 cups fresh cranberries, plus more for garnish
1 cup vodka
1/2 cup white sugar
6 sprigs rosemary, plus more for garnish
8 ounces sparkling water
4 cups ice
2 cups water
Method
Place the cranberries in the pitcher of a blender along with 2 cups of water. Blend on high until it's completely pureed with no large chunks remaining.
Refrigerate overnight to infuse the cranberry flavor into the water and make the cranberry juice.
Strain the liquid from the cranberry pulp (you should collect 2 cups of cranberry juice). Save the cranberry pulp for later. Meanwhile, place 1/2 cup of sugar, 1/2 cup of water, and 6 sprigs of fresh rosemary in a small saucepan set over medium heat. Bring to a boil and boil it until the sugar has dissolved. Turn off the heat and allow it to cool. Remove the rosemary sprigs and discard.
Return the saved cranberry pulp to the blender pitcher along with the cup of vodka. Blend well and strain to get cranberry-infused vodka. Now you can discard the cranberry pulp.
Mix the cranberry-infused vodka with the cranberry juice to make 3 cups of liquid. Stir in the cooled rosemary syrup.
Divide the ice into eight 8-ounce rock glasses (1/2 cup each). Top each glass with just shy of 1/4 cup of the cranberry mix (3 3/4 ounces).
Top each glass with 1 ounce of sparkling water. Stir gently, and garnish with fresh cranberries and rosemary sprigs.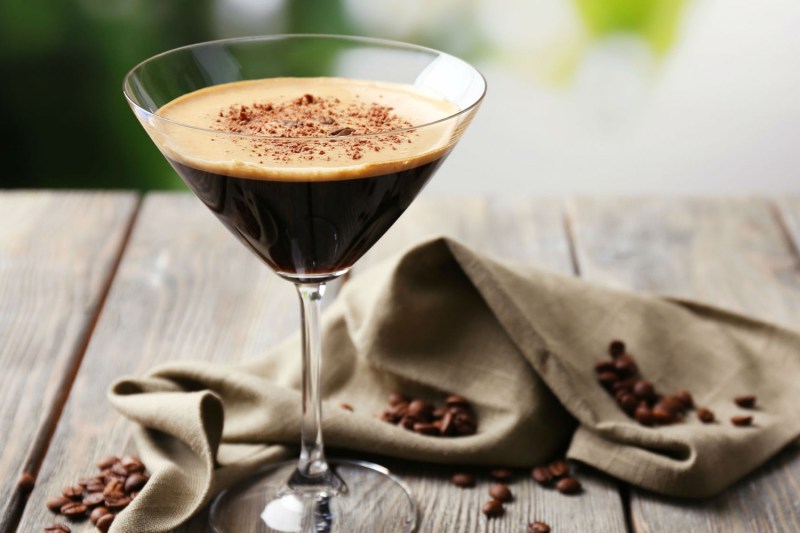 Pumpkin espresso martini
An espresso martini is one of the most indulgent classic cocktails, especially during the cooler months of the year. But a pumpkin espresso martini adds a whole new level to this sweet drink. This pumpkin espresso martini recipe sounds fancy, yet, it's super simple to put together. Just like a standard espresso martini, this drink has the basic ingredients of espresso, vodka, and Kahlua cream. However, this recipe adds pumpkin puree, maple syrup, and pumpkin pie spice, which adds notes of ginger, nutmeg, and cinnamon to the drink. The amount of cream used can be adjusted based on your personal taste preference.
To complete the drink, top with three espresso beans (optional), which symbolize health, wealth, and happiness. We like this recipe not only for its simple ingredients, but also because it's easy to prepare. If you're in a rush or want to cut back on sugar, try using sugar-free pumpkin spice syrup as a fast and simple hack to add pumpkin flavor to your drink.
Ingredients
2 ounces vodka
3 ounces Kahlua
3 ounces espresso or strong coffee
2 ounces plain creamer (or vanilla for sweeter)
1 tablespoon pumpkin puree
2 teaspoons maple syrup
1/4 teaspoon pumpkin pie spice
Topping: espresso beans + cinnamon
Method
Fill a shaker with ice.
Add all the ingredients in order as listed.
Shake vigorously for 30 seconds, but to get a nice foam top, you need to aerate it and shake it up well.
Pour into two chilled martini glasses. Top with a dusting of cinnamon and three espresso beans.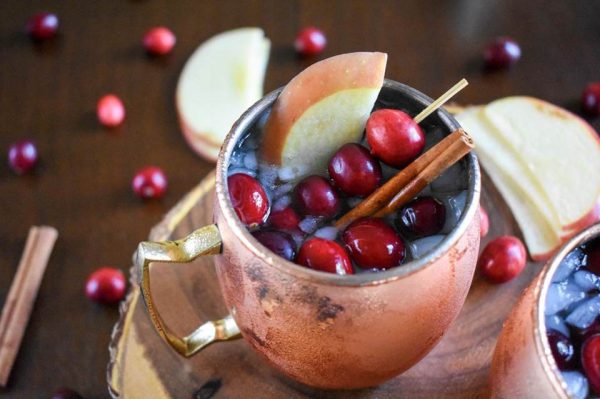 Cranberry apple spice mule
From apple picking to making apple cider, apple spice is another flavor that goes hand in hand with the autumn season. A cranberry apple spice mule is the twist on a standard Moscow mule, using ginger beer but adding apple cider and cranberry sauce for a fall kick instead of the standard lime juice used in this classic cocktail.
This easy cranberry apple spice mule recipe requires minimal effort, yet produces a delicious fall cocktail. We think the addition of cinnamon sticks as a garnish for this drink makes it so festive while adding a kick of flavor, too. If you don't have a traditional copper mug used for a Moscow mule, this fall cocktail can also be served in rock glasses.
Ingredients
4

ounces

vodka

4

ounces

apple cider

2

teaspoons

cranberry sauce

Crushed ice

Ginger beer

Cinnamon sticks and apple slices for garnish
Method
Fill a cocktail shaker halfway with ice and then add the vodka, apple cider, and cranberry sauce to the cocktail shaker. Seal and shake vigorously until the shaker is ice cold to the touch.
Fill two copper mugs or rocks glasses halfway with ice then strain in shaken mixture, evenly dividing between each glass.
Top off the glasses with ginger beer then stir gently with a spoon or cinnamon stick (for extra spiced flavor).
Garnish with cinnamon sticks and thin apple slices.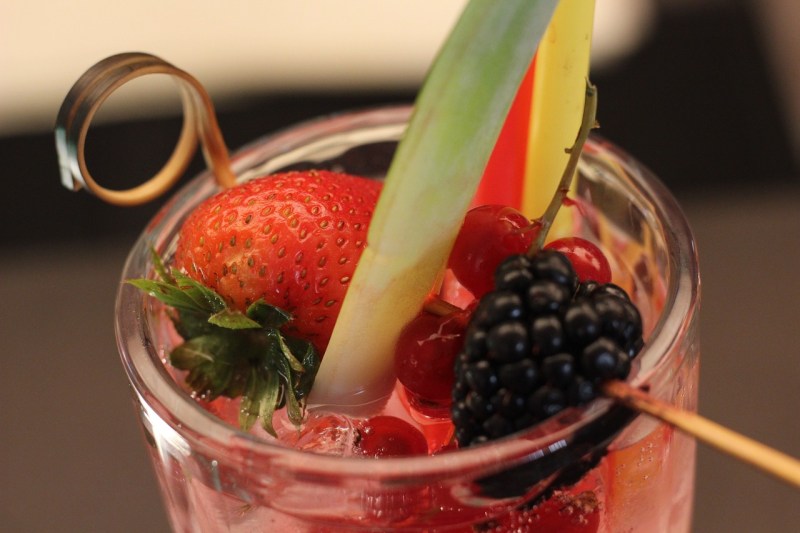 Dirty Shirley cocktail
Named after an iconic actress, the "Shirley Temple" is a classic cherry nonalcoholic drink that uses grenadine syrup to give it a sweet taste. A dirty Shirley cocktail uses similar flavors but adds an adult kick by including vodka. The deep red color and cherry garnish of a dirty Shirley cocktail are perfect for fall gatherings, too.
To get the deep red color, you can use fresh pomegranate juice, instead of grenadine — adding color to your Thanksgiving or dinner table. If you're looking to cut back on the sugar and calories in this drink, you can substitute lemon-lime soda with diet lemon-lime soda. The dirty Shirley cocktail is also the perfect drink for beginners. Even if you've never made a cocktail before, this drink can be made to perfection.
Ingredients
Ice

2

ounces

vodka

1

ounce

grenadine

4

ounces

lemon-lime soda

Maraschino cherries

for garnish, optional
Method
Fill a glass with ice and then add 2 ounces (1/4 cup) of vodka.
Add 1 ounce (2 tablespoons) grenadine.
Top with soda and garnish with a maraschino cherry.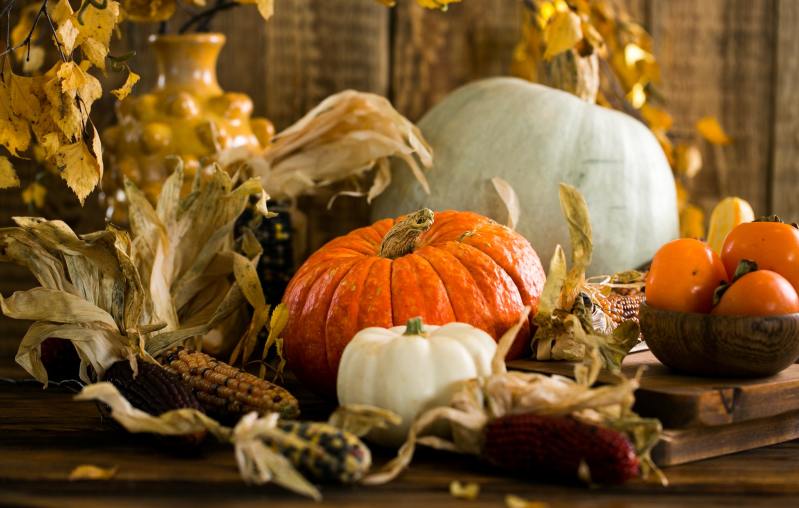 Experimenting to find your favorite fall cocktails
With some trial and error, you'll soon find your go-to fall cocktail recipes to enjoy all season long. These delicious options are festive, yet simple, allowing you to enjoy the season without too much extra work. Plus, if you or your guests are not into alcohol, you can make each of these festive drinks as mocktails.
Editors' Recommendations