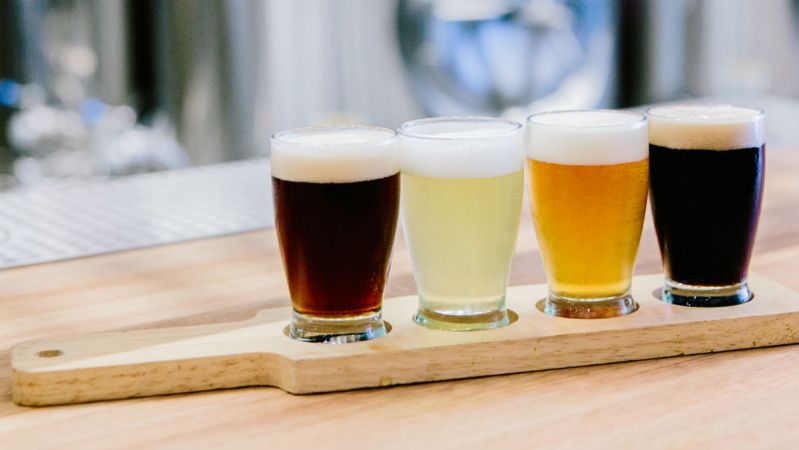 As a reader of The Manual, we know you've got a certain amount of craft beer knowledge about you. Hell, most of you out there have probably brewed your own beer from time to time. But what if the next time you're at a brewery, you're there with someone who doesn't know as much as you do? Circa Brewing Company in Brooklyn is there with the save. You see, Circa uses Standard Reference Method (SRM) squares to help people learn a little bit about the beer before they try it.
SRM is a color system created to help brewers identify the color of a finished beer (or malt). It is the successor to a previous color system, the Lovibond, which was used until the SRM was first introduced in 1951. The way that SRM was determined is a bit science-y, so we're going to let Beer & Brewing Magazine explain it:
"[Beer or wort] is measured in a cell of path length 0.5 inches (1.27 cm) with light of wavelength 430 nm. The resultant absorbance value is multiplied by 10 to yield the color value and by any dilution factor if the sample needs to be diluted to bring the color within the reliable measurement range of the spectrophotometer. If a 1 cm path length is used (most spectrophotometer cuvettes are such), then the multiplier is 12.7 rather than 10."
Got it? Good.
For Circa Brewery, it was a matter of helping customers understand their beer — at least a little bit — before they try it.
"We thought it would be a fun way for people to identify beers. If you don't know anything else about beer other than what color you tend to like, you can check out the colored square beside the beer and have an idea about what it's going to be like," says Sarah Smith, Circa Brewing's general manager.
In the taproom, the SRM of each beer is displayed on a large menu on a wall for all to see, on postcards given to eager drinkers, and on certain cans (which other breweries also do, though Smith said she had not heard of breweries employing such a method in their tap room yet).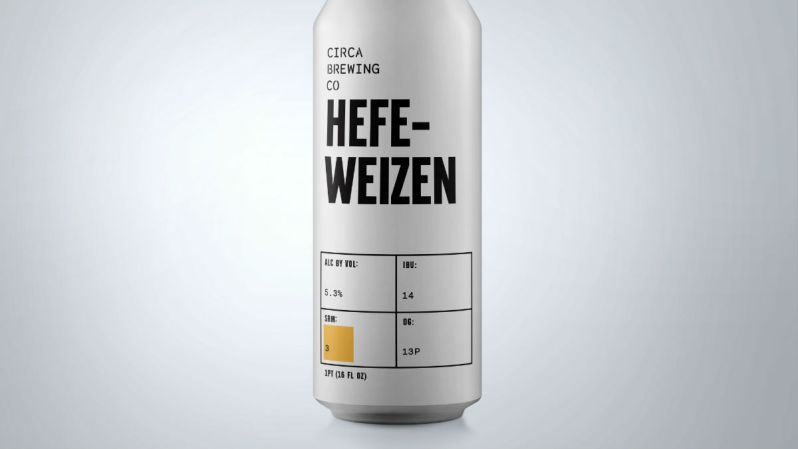 "It adds to the visual aspect of the brewery," Smith said. "All of the brewery is very open and accessible and this is just another way of inviting guests into the brewing/beer process," Smith said.
So, the next time you're in Brooklyn and want to head to a brewery, but you have someone who only knows that beer is fizzy and good, take'em to Circa.
Editors' Recommendations