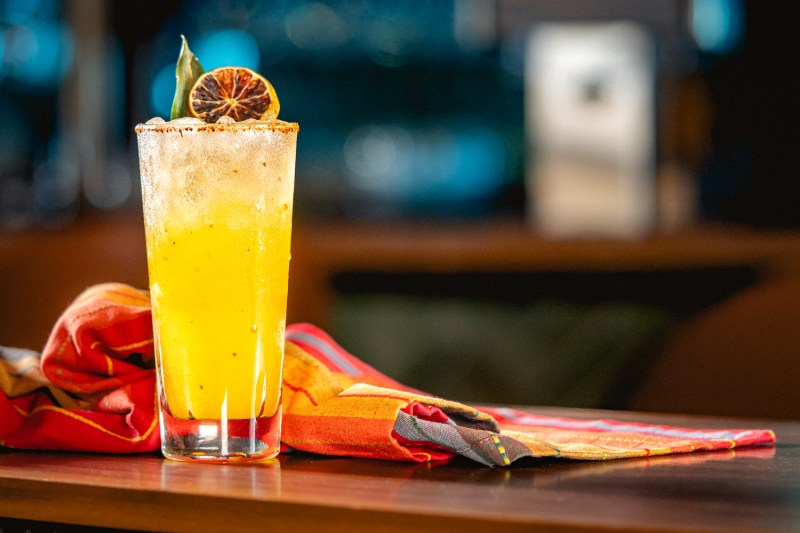 Fall is here, but that doesn't mean you have to give up refreshing cocktails. In fact, you can embrace new ones that add a little extra warmth thanks to ingredients like ginger ale.
Enter the Chilcano, a straight-from-South America cocktail we're very much enjoying as the nights grow longer. It's a relative of the Pisco Sour cocktail, with a different personality (and sans the fussy egg white).
We like the straightforward nature of the cocktail and the balance achieved through the floral and herbal Pisco alongside the kick of the ginger ale. Sure, it's a cold beverage, but there's a subtle thawing quality to it — just in time for the core of autumn. Plus, it's really food-friendly, pairing well with all kinds of simple and filling dishes and snacks.
The history of the Chilcano
Legend has it the Peruvians devised the drink sometime in the early 1800s. At the time, they were enjoying a grappa-based drink called the Buongiorno but, at some point, the grappa supply disappeared. Peruvians subbed in Pisco, and the rest is history. The name is a reference to a specific kind of soup that's believed by many to cure hangovers, which is convenient.
Mike Ryan is the beverage director at Jarana, a Peruvian restaurant with outposts in Florida and New Jersey. He says the drink can be personalized depending on your taste. And, as a minimalist cocktail, it's very easy to make.
"The classic Chilcano is a deceptively simple cocktail," says Ryan. "Named for a restorative caldo, or soup, the Chilcano is often consumed as a refresher before dinner or as a palate cleanser between dishes. At Jarana, we create our own version of this drink by making a ginger infusion and carbonating the cocktail, but you can easily take this taste of Perú home with you. You can customize the cocktail as you like by adding passionfruit purée, or some chicha morada, or other flavors."
Check out the restaurant's recipe below.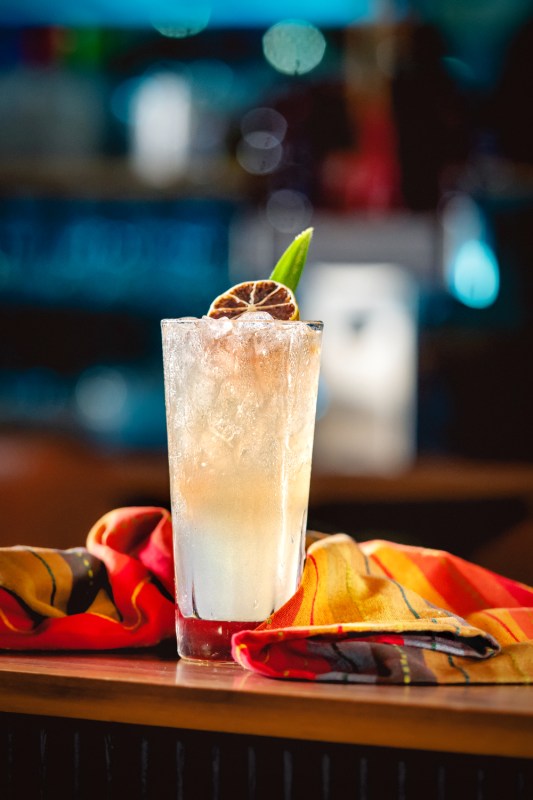 Classic Chilcano recipe
It's hard to go wrong with this refreshing recipe. Try it out but also get creative, throwing in extra fruit flavors like mango or raspberry. Want a bite to go with it? Do as they do at Jarana and sip it alongside some croquetas, pork belly sliders, calamari with fried yucca, or chicken empanadas.
Ingredients
1 1/2 ounces Pisco Quebranta
1/4 ounce fresh lime juice
3-5 ounces ginger ale
Method
Pour the Pisco and lime juice into a tall Collins glass.
Fill with ice, top with ginger ale.
Garnish with a lime wheel or a pineapple leaf.
Want to learn how to make other great cocktails? Check out our guides on how to make a Margarita and how to make a Tom Collins. You'll also enjoy some inspiration from our favorite fall cocktails.
Editors' Recommendations