A staple of American households since at least the 1950s (and Hungarian households even before that), monkey bread is, as far as sweet treats go, pretty much a top five classic. Called Hungarian Coffee Cake by some, and aranygaluska by others (that's a fact, Jack), the cake is as easy to make as it is to eat.
That being said, what goes into the monkey bread matters. For this monkey bread recipe, friend of The Manual chef Brandon Parsons (whom you may know from our Beards, Booze, and Bacon podcast's Holiday and 420 episodes) adds hazelnuts and dates for a little extra sweetness and crunch to an already delicious cake.
If you listened to the 420 episode, you'll know that this monkey bread was enhanced with a cannabis infusion, bringing everything to an … ahem … higher level. If you're in a state where it is legal to do so, we encourage you to listen to the episode and try the special version of this recipe!
Finex Cast Iron Monkey Bread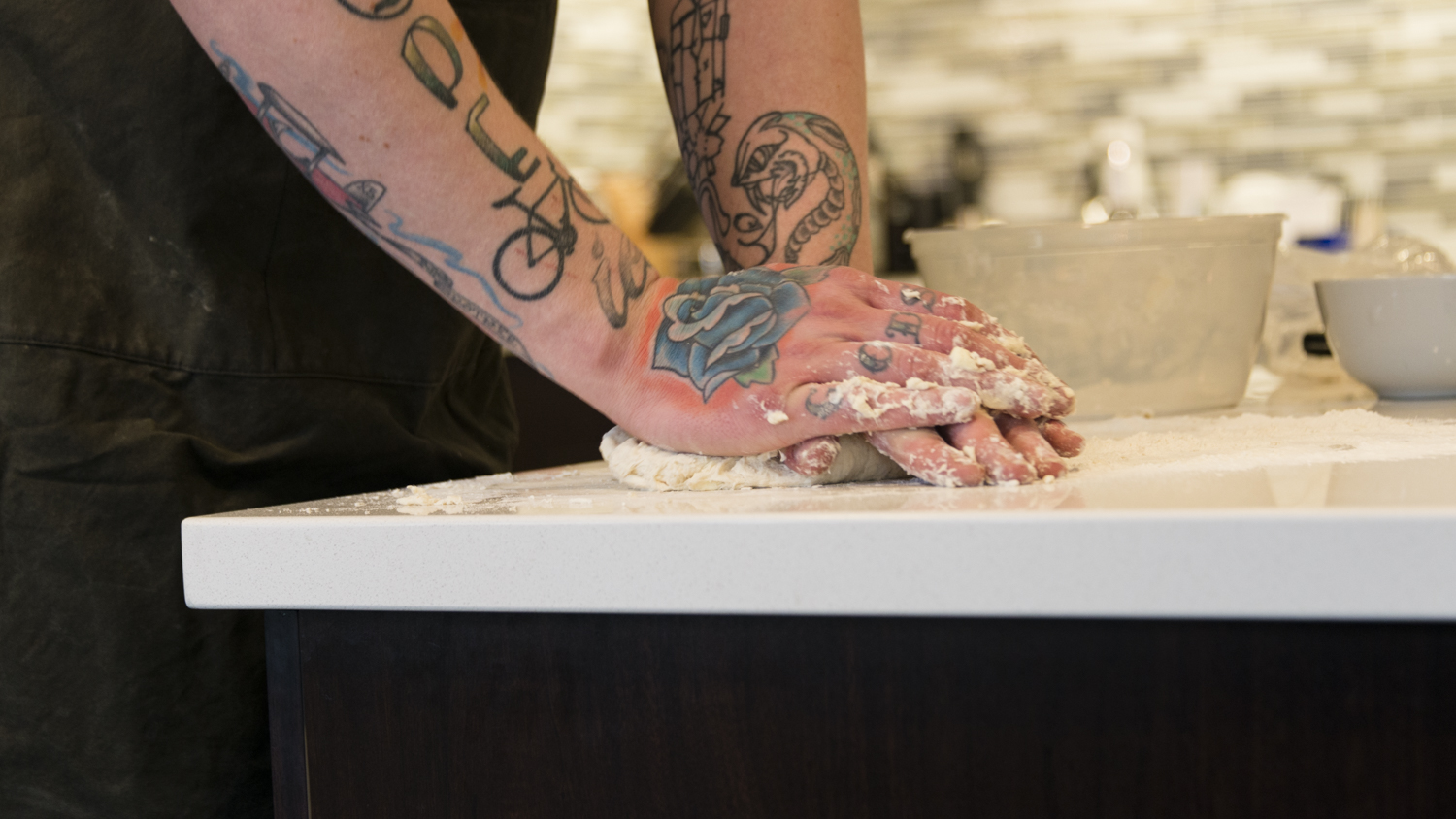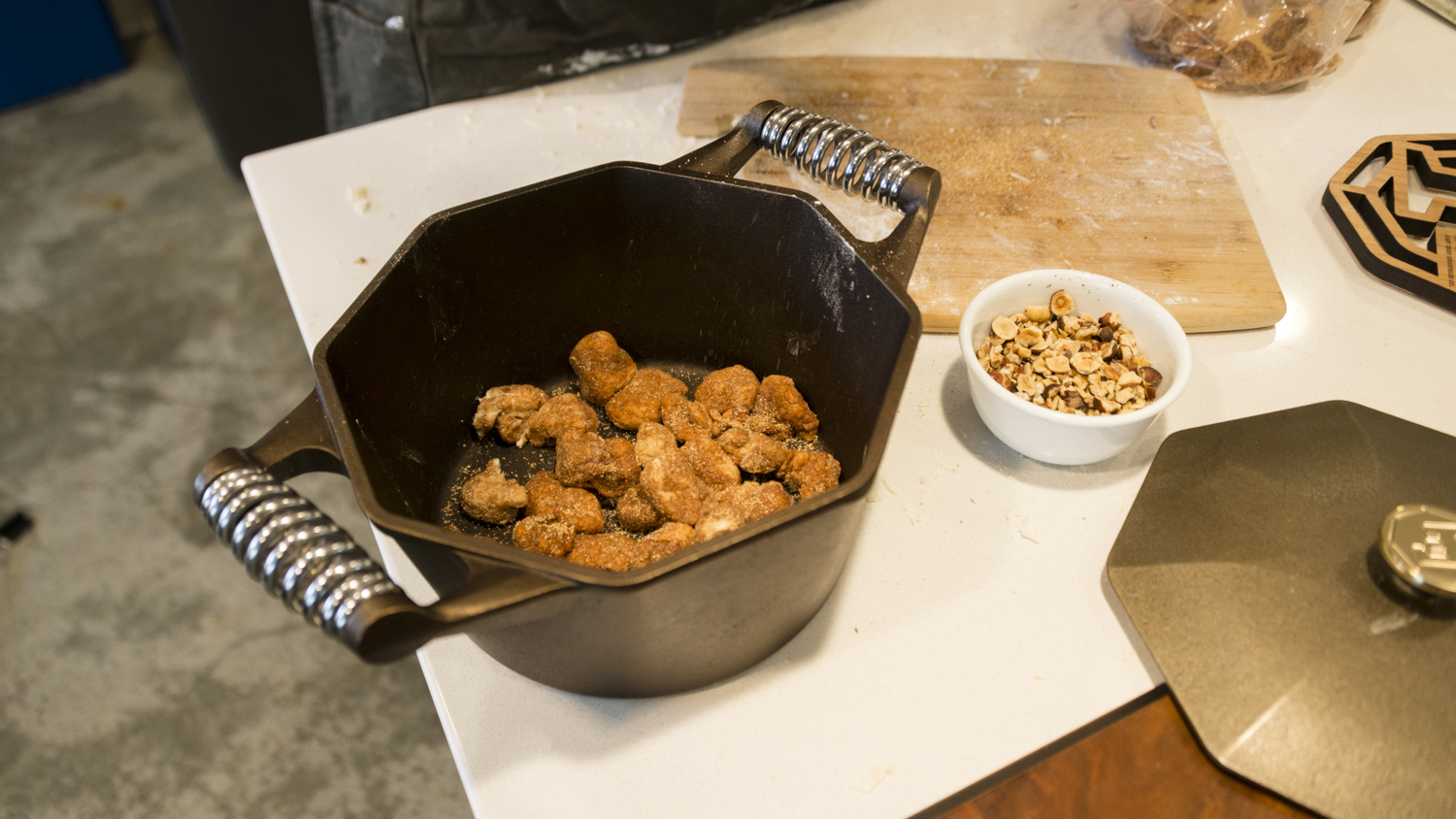 Equipment:
Ingredients:

3 cans buttermilk biscuits (the non-flaky kind)
1 cup unsalted butter
1 cup pitted dates, chopped
.5 cup brown sugar
.5 cup toasted hazelnuts, crushed
3 tbsp ground cinnamon
Method:
Preheat the oven to 350 degrees Fahrenheit.
After cracking the biscuit tubes open, cut each piece of dough into quarters.
Combine the cinnamon and Spiceology honey granules in a 1 gallon Ziplock bag. Toss the quartered biscuit dough into the bag and zip tight. Shake the bag until all of the pieces are coated evenly with the mixture.
Mix the dates and hazelnuts into the bag and spread the mixture evenly into the bottom of the Finex Dutch oven. Discard the excess honey/cinnamon mixture.
In a sauce pot, melt the butter and incorporate the brown sugar over med heat until two become one. Stir constantly and be careful to not overcook the mixture. Pour the entire mixture over the biscuits.
Throw the lid on the pot and cook in the preheated oven for about 30-35 minutes or until there is no visible liquid in the pan. Once cooked, allow the monkey bread to cool for about 20 minutes before turning it out upside down onto a plate for serving. Enjoy!
Editors' Recommendations