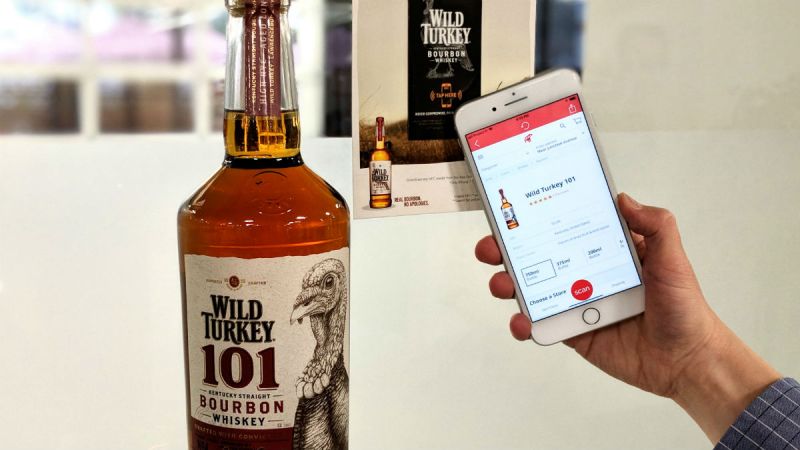 We at The Manual are fans of anything that allows us to get booze quicker and easier. Not that going to the liquor store is a pain, but sometimes it's a pain. What if you were getting ready to Netflix and chill with a nice Old Fashioned and you realized you were out of your go-to bourbon, Wild Turkey?  Well, Campari America (who owns Wild Turkey) has come up with a solution to this problem: a magnet that, with just a few taps, allows you to order booze immediately.
Utilizing Thin Film Electronics' NFC SpeedTap — NFC here not being the home of the new Super Bowl champion Philadelphia Eagles, but the abbreviated form of the phrase Near Field Communication —consumers simply need to tap the magnet with their phone. They'll then be taken to a special Drizly page where they can add the spirit to their cart and be on their merry way.
(For those now furiously googling to see if Drizly is available where you live, they currently reach consumers 23 U.S. states and Washington, D.C.. If you're in Canada, you'll find it in Calgary and Edmonton. The full list of regions is available here.)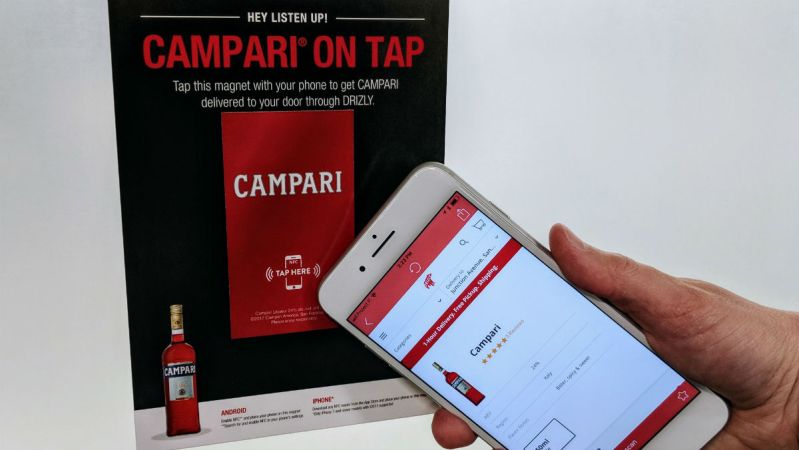 To get an explanation on how the SpeedTap technology works, we went right to the source. Here is Bill Cummings, senior vice president of corporate communications at Thin Film Electronics:
"Each NFC tag has a unique ID that's associated with a specific Campari brand. When a consumer taps a refrigerator magnet with a smartphone, the tag communicates with the smartphone. The smartphone then queries Thinfilm's cloud-based CNECT platform, where all of the tag data and related instructions are stored, and takes the consumer to the proper page on the Drizly site," he says. "For example, if the NFC tag in a particular magnet is associated with Skyy Vodka, the smartphone is redirected to Drizly's Skyy Vodka page and consumers instantly see that content on their mobile screen."
In total, Thin Film created magnets for six Campari brands: Campari (obviously), Skyy Vodka, Wild Turkey, Aperol, Appleton Estate Jamaican Rum, and Espolòn Tequila. According to Cummings, they're going to review the data from this first set of magnets before working on other brands.
Currently, magnets can only be purchased from select liquor stores, mostly in the New York City area.
If you're able to find a magnet and have ordered your first bottle of bourbon, you might want to take a gander at this delicious (and easy to make) steak recipe. You can order everything for it on Amazon Prime Now and have the ingredients delivered to your door. What better combination of packages could there be than bourbon and steak?
Editors' Recommendations