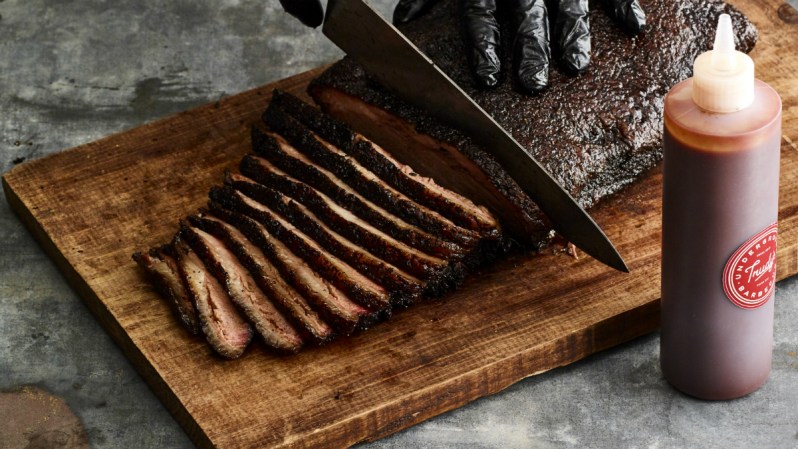 This summer, the bartender at the dive bar down the block that plays Creed way too often isn't the only one who is going to be taking you (or your cookout guests) higher. Thanks to chef Burt Bakman of Trudy's Underground Barbecue in Los Angeles (otherwise known as the hottest pitmaster with the hardest-to-eat-at place in the city), you will take control of your own destiny (those golden streets await) when you mix up a batch of his sativa-spiked brisket sauce, which was first published in the cannabis culture magazine EMBER.
Now, we've covered canna-cooking in the past (if you missed it, check out our podcast episode and this recipe for monkey bread), but this brisket sauce helps unite some of our favorite things in life: cooked meat and feeling good. It is the complete opposite of being in one's own prison, really.
How could these two things — so good on their own — not be good together? They can't. It is physically impossible for these two items, when brought together into this beautiful union, to not make the other better.
Below, check out the full recipe and get ready to accept whatever you decide to put this sauce on (brisket or another cut of beef) with mouth wide open.
(That's the last Creed joke, we promise. We're as torn about it as you are.)
Burt Bakman's Brisket Sauce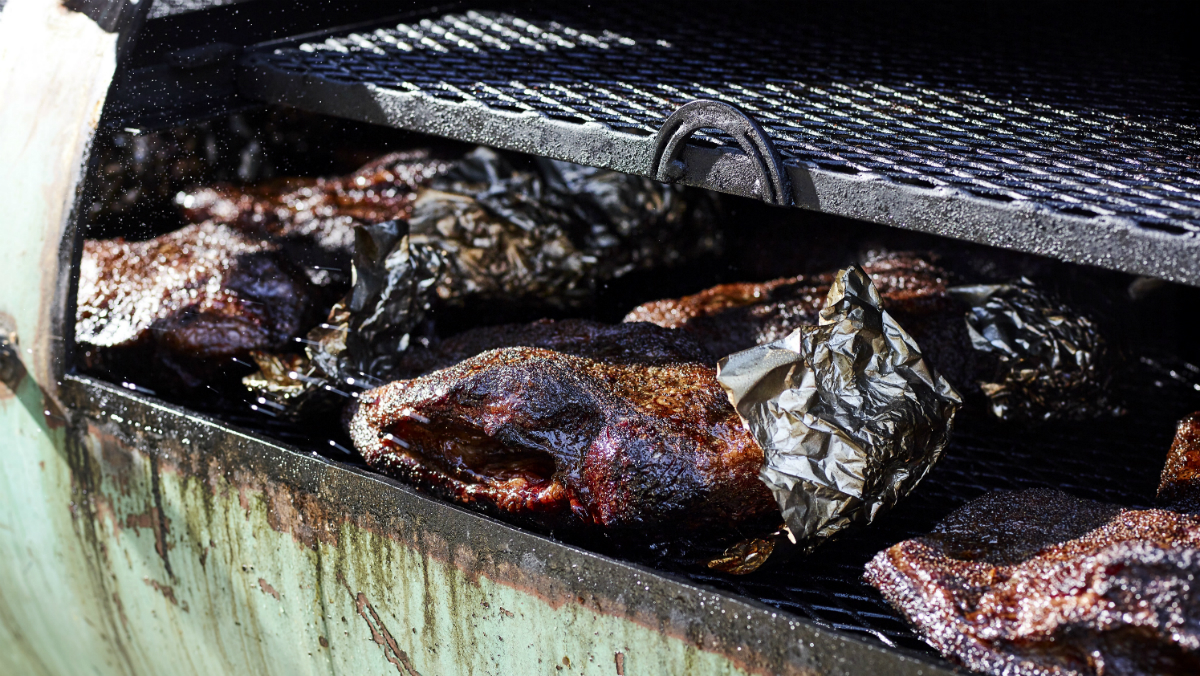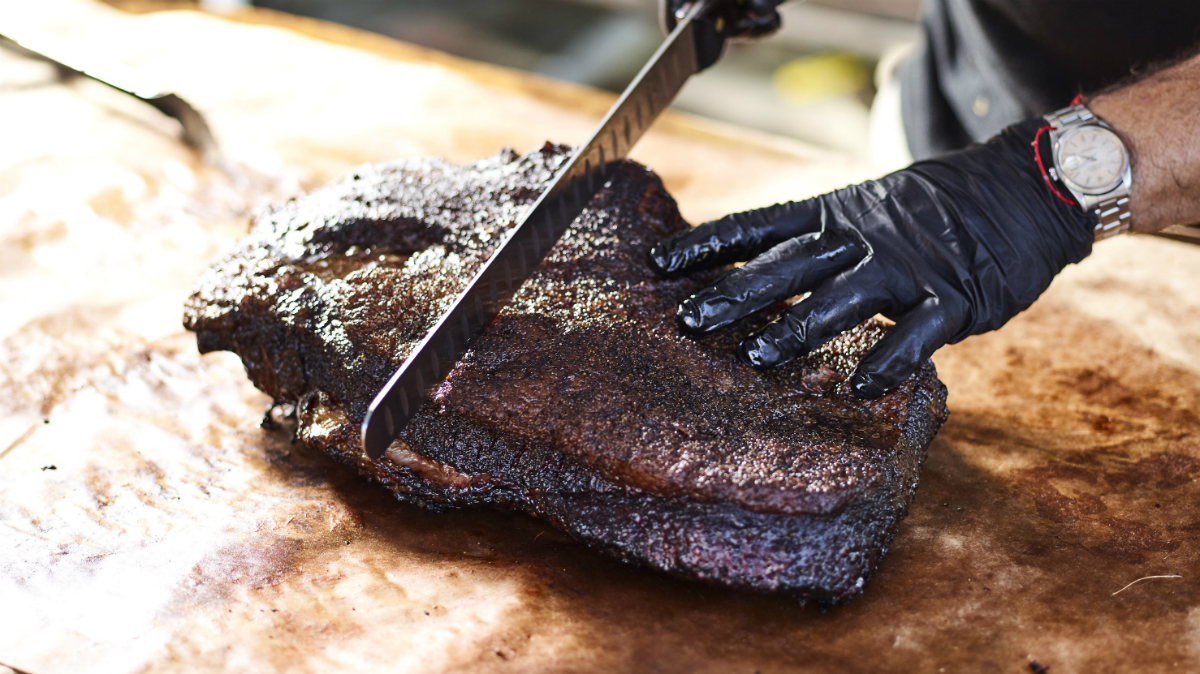 Ingredients:
1.25 cups ketchup preferably organic
1 cup dark brown sugar
.25 cup pomegranate molasses
.25 cup water
1 tbsp Worcestershire sauce
5 tsp ground mustard
5 tsp kosher salt
2 tsp smoked paprika
1 tsp pepper
.5 tsp garlic powder
Method:
Blend to combine.
To spike: Add your desired amount of cannabutter (recipe below).
Customizable Cannabutter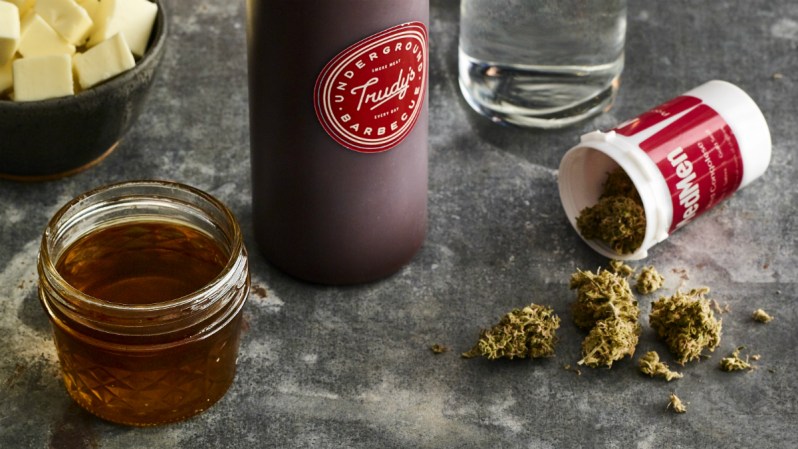 Ingredients:
1 stick of butter
1/8 to 1/2 ounce of dried cannabis flower
3/4 saucepan full of water
Method:
To make the cannabutter, melt the stick in a saucepan three-quarter full of simmering water.
Once the butter has melted, add crumbled and dried cannabis flower to the butter and water in the pan — start with one-eighth ounce or add up to one-half ounce total for a more potent experience.
Simmer butter-water-cannabis on lowest setting for three to four hours.
Strain into a heatproof container and refrigerate overnight until the butter separates.
Remove the finished cannabutter, discarding the larger leaf bits, etc. that sink to the bottom. Use the butter as a base for Bakman's sativa brisket sauce.
Editors' Recommendations