People end up in the whisk(e)y industry via many different roads. For Allison Parc, it was a life full of "I'm not enough" moments that brought her there. Before whisky, Parc was a professional ballerina, but the consistent doubts that haunt dancers in that field led to her retirement from ballet and a turn to a love of whisky. Now, she's not looking back and reflecting on her journey.
"I'm not working hard enough, I'm not flexible enough, I'm not skinny enough, I'm not good enough to get the 'good' roles," Parc said of her thoughts while a ballerina. "When I retired from ballet, I discovered whisky, wine, and cheese. I loved the concept of terroir and artistry in wine nuances, but whisky had my heart." The new life Parc found, she adds, was no longer about "Was I 'enough?'"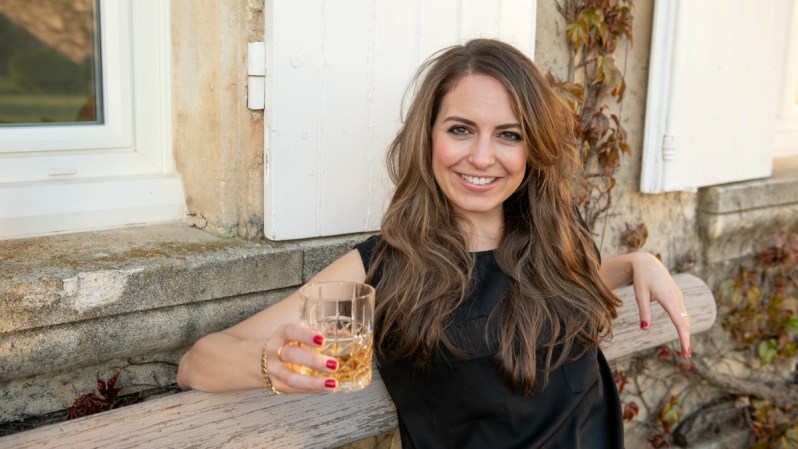 From there, sipping on whisky and savoring the freedom of no longer measure herself against the world, her mind wandered to whether there were whisky makers focusing on terroir. She wondered why it was hard to find non-traditional whiskies she had tasted in Europe in the United States. It was then she knew her next move in life: starting the extremely interesting and extremely delicious Brenne, a French single malt whisky aged in spent Cognac barrels.
Since whiskey needs aging, starting a distillery isn't easy since it can take years for a first batch to be ready. To shorten that start up time, Parc eventually found a distiller in France whose family business had been in operation on the property since 1920. Working as a cognac distillery with all the cognac under contract, the original owner began making un-bottled single malt as the "house spirit."
By the time Parc came along, the distiller had been making whisky for four years. By the time Brenne began bottling, Parc and the distiller were working with six- to eight-year-old whiskies. Brenne currently has two expressions: Brenne Estate Cask and Brenne Ten that come from those first barrels.
"We're the perfect partners for each other," Parc said. "He'd already started in on that whisky terroir journey without realizing what he'd done. He grows two heirloom varieties of barley all out the back door of the distillery and Brenne is made with that barley. He uses local water, uses a proprietary strain of yeast used for Cognac, and distills on a Cognac still."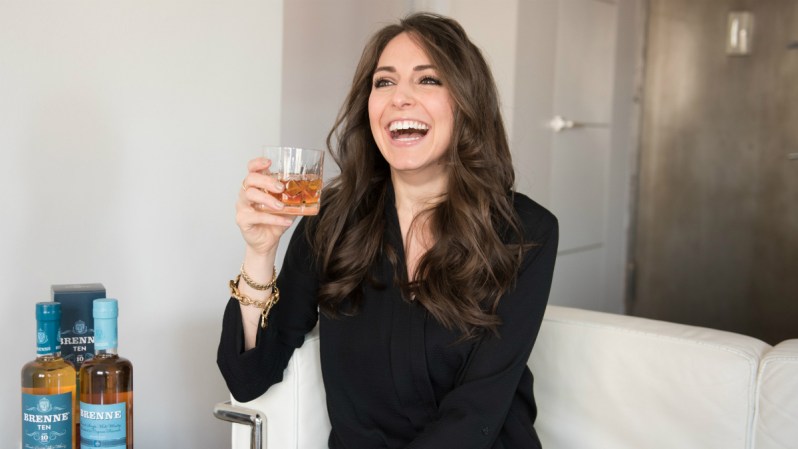 With so much of the essence of the whisky coming from the same ingredients used for Cognac, it only made sense for the product to incorporate the used Cognac casks from the operation as well. Parc said the heritage of regionalized consumables in France — like wine and spirits such as Calvados, Armagnac, and Cognac — all play into the finished Brenne whisky. She also said the spirits industry is just scratching the surface with French whisky.
"We aren't trying to replicate a Scotch whisky, but rather offer something completely new to the world of single malt," she said. "Our barrels are new French Limousin oak and also Cognac barrels, so you get this whisky that has an incredible bouquet of fruit, floral, and creamy notes.
"To me, it's incredibly evocative of the south of France."
Parc enjoys drinking Brenne and its unique, fruit-forward, floral notes on the rocks with an orange or grapefruit peel, but said it's important to also experience it neat. Classics like a Manhattan, or "BrenneHattan," Sidecar, or Old Fashioneds are excellent with Brenne, according to Parc.
Parc does not doubt the greatness of her own whisky and has big plans for her brand.
"I want to continue making great French single malt whisky and bringing it to as many people as we can," she said. "There is an incredible amount of work over many years that goes into creating just one bottle of Brenne, so when I have an opportunity to share a bottle of whisky with people, I always show up with gratitude, openness, and excitement to look each other in the eye and cheers to those special moments in life."
Editors' Recommendations