Whether you do it for a hobby or livelihood, fishing is very purpose-driven work. We all need to eat, but when you go out and find that food yourself instead of buying it in the store, it takes on a whole new importance. Fishing is one of those sports that's very in the moment, but it's also full of memories, stories and folklore. In her latest book, Reel Masters: Chefs Casting About with Timing and Grace, author, editor and publisher Susan Schadt journeys out onto the water with eight southern chefs that have a deep love for the sport. Although their restaurants serve modern renditions of classic low country fare, these fishing chefs never forget about their roots and the heritage that's tied to the region and ingredients. They are passionate about ecosystem replenishment and conservation for future generations. Part field guide, part cookbook, Reel Masters is a story of yesterday, now and next time.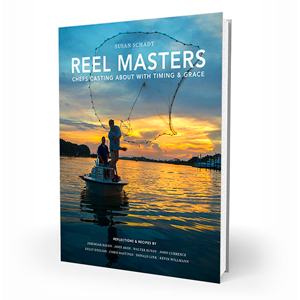 Related:
Each section of the book profiles a different chef, follows him on a fishing adventure, and shares a few of his favorite dishes to serve with the bounty he's collected from a successful day on the water. For a better idea of what Reel Masters is all about, we're going to give you a brief rundown of each featured chef, why he loves to fish, and the types of recipes you can expect to find in the book. May it inspire and bring you luck on your next big fishing excursion.
Jeremiah Bacon
Who: The Oak Steakhouse and The Macintosh in Charleston, South Carolina, five-time James Beard Award semifinalist
Why he loves to fish: "Just rocking on the boat, sitting still and listening to the sound of the waves hitting the sides. It's a place that forces me to listen, watch, feel the water and have patience. It's about what's going on in a whole other world—the one on the water and the one under it."

Favorite recipes: Grilled Red Drum with Sauce Gribiche, Samal Chimichurri, Jo's Crab Quiche
John Besh
Who: August, Domenica, Pizza Domenica and Willa Jean in New Orleans (plus many more), James Beard Award winner, author of four cookbooks
Why he loves to fish: "One could easily say that I have not evolved much since those early days of my idyllic youth. I am just as comfortable today lost in the Louisiana marsh with those same fellows I once fished with as a child as I am in one of our kitchens."
Favorite recipes: Creole Seafood Jambalaya, Mamma's Seafood Gumbo, Pickled Shrimp
Walter Bundy
Who: Shagbark in Richmond, Virginia, has appeared at The James Beard House and on Food Network's Food Nation with Bobby Flay
Why he loves to fish: "To me, fishing is about being out in the majestic outdoors, in God's beauty. That's my church—the ocean, the bay and the rivers. It's a beauty I cannot describe. I am at complete peace on the water. It is a special place and feeling for me. It's like what I imagine heaven to be."
Favorite recipes: Roasted "Clams Virginia," Chesapeake Bay Oyster Stew with Mascarpone Grits, Forest Mushrooms and Black Pepper Demi-Glace
Kelly English
Who: Executive chef and owner of Restaurant Iris, The Second Line and Iris Etc. Catering in Memphis, TN. James Beard Award Semifinalist and winner of Cochon555 in 2012
Why he loves to fish: "That moment when you are kind of by yourself while being surrounded with people you love… that's the perfect place and time to me. It doesn't matter what boat you are on with what pole, you get that moment every time no matter what."

Favorite recipes: Ryan Plummer's Killer Frickin' Ceviche, Tomato and Crab Salad with Avocado Vinaigrette, Venice Court Bouillon
John Currence
Who: Executive chef and owner of City Grocery Restaurant Group—which includes restaurants like City Grocery, Ajax Diner and Big Bad Breakfast—in Oxford, Mississippi, and James Beard Award winner.
Why he loves to fish: "I don't give a shit about fishing, but there is nowhere that I'd rather be than in a boat in the south Louisiana marsh, hauling in speckled trout and redfish. The irony is that the two are not mutually exclusive."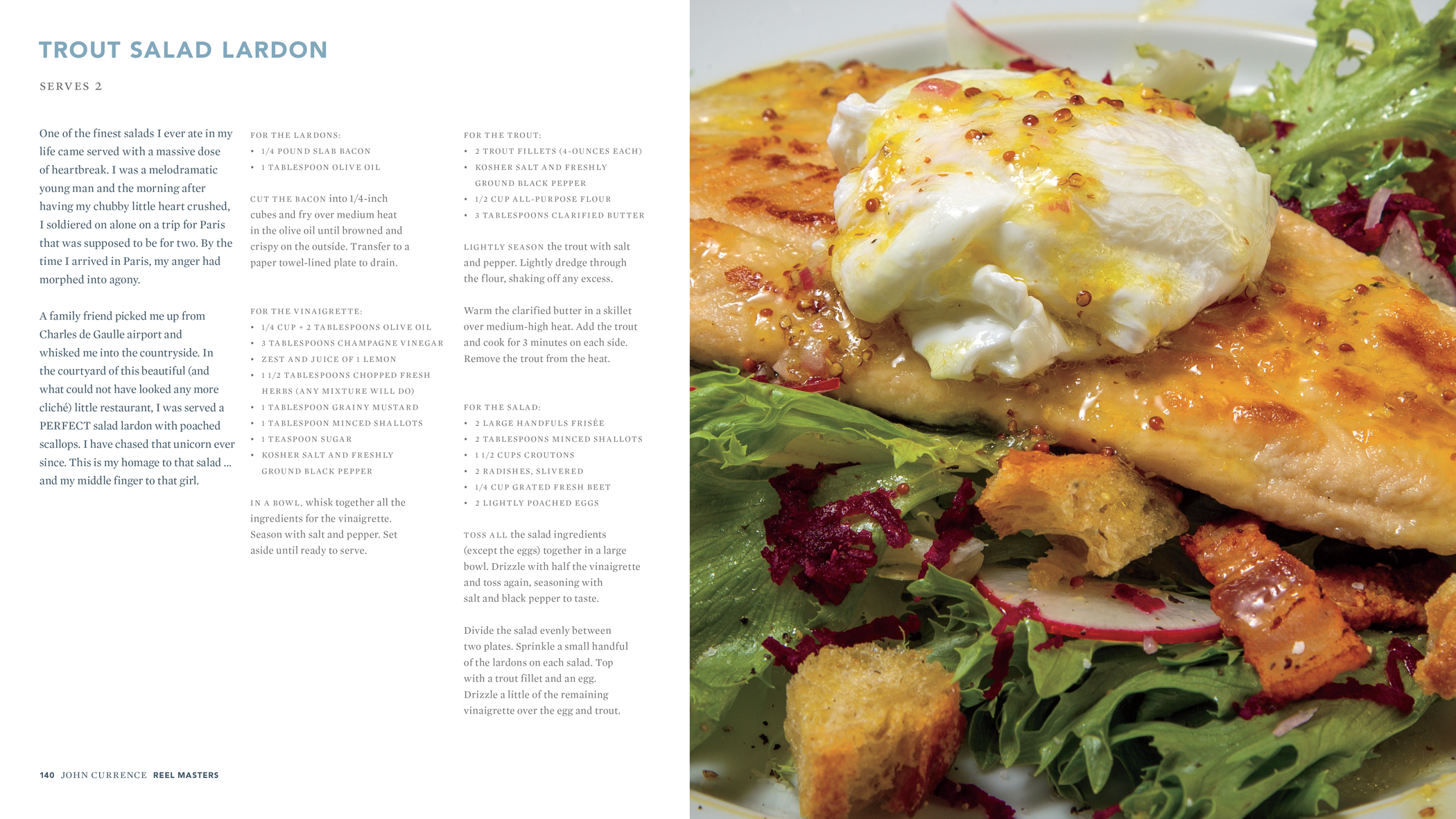 Favorite recipes: Smoked Trout Dip, Trout Tacos, Trout Salad Lardon
Chris Hastings
Who: Hot and Hot Fish Club and OvenBird in Birmingham, Alabama, James Beard Award-winner and Iron Chef America champion
Why he loves to fish: "Fishing and that intimate relationship with water have provided many hours of reflective solitude in both the happiest and most dire times in my life. It has been and always will be Big Medicine for me."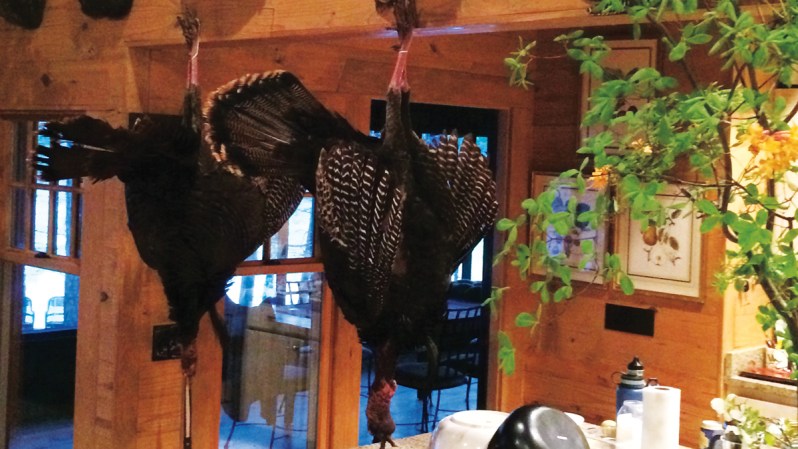 Favorite recipes: Dave's Summer Salad, Wild Turkey Salad with First of the Season Morels and Watercress
Donald Link
Who: Herbsaint, Cochon and Pêche Seafood Grill in New Orleans and three-time James Beard Award winner
Why he loves to fish: "Today our tradition carries on with my daughter and son learning from my father. All the magic I felt being at the lake is alive and well inside them. I see myself in them, whether we are fishing at sunrise or just watching the sunset from the boat."
Favorite recipes: Fried Bass, Lake Beans, and Crusty Cornbread

Kevin Willmann
Who: Farmhaus Restaurant in St. Louis, Missouri, multiple-year James Beard Award nominee and winner of Food & Wine Best New Chef 2011
Why he loves to fish: "The excitement to land a good fish on generally light tackle—dumping line off the reel—is unbeatable. To share the experience with your buds and the teamwork needed to land said fish is gold."
Favorite recipes: Char-Grilled Cobia with Stewed Tomatoes and Okra, Corn and Shrimp Salad with Tasso, Smoked Pensacola Mullet (Featured Image)