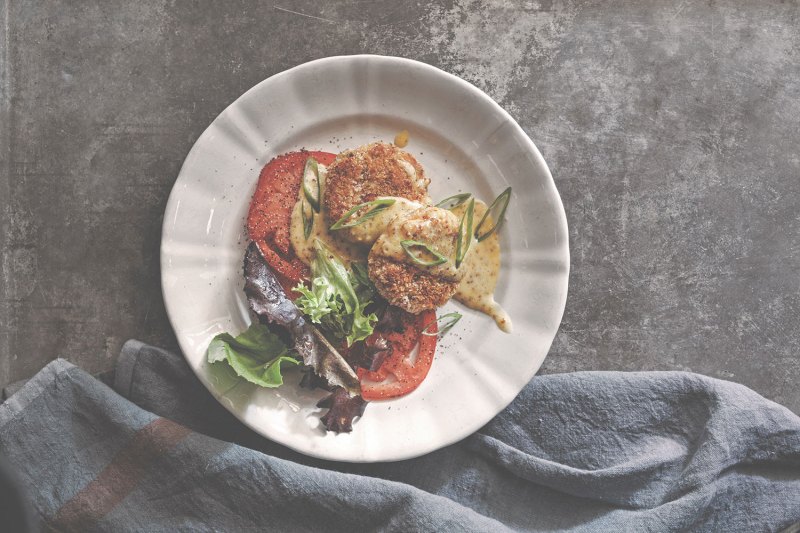 Feasting is our column dedicated to cooking, grilling, eating, and discovering what's on the menu across America and the world.
Your whole life, everyone has told you breakfast is the most important meal of the day. It kick starts the metabolism and provides the body energy to be productive. We love breakfast because it gives us a reason to get out of bed in the morning—it's a chance to eat something delicious before doing anything else, which is a beautiful thing. So when we found out James Beard Award-Winning Chef John Currence was releasing a breakfast cookbook named after one of his Oxford, Mississippi restaurants, we had to step into his kitchen to see what's cooking.
Big Bad Breakfast: The Most Important Book of the Day is a testament to first meal and a reflection of its namesake restaurant's ultimate success. Chef Currence is responsible for putting Oxford on the culinary map. He opened City Grocery, known for its innovative southern cuisine, 16 years ago and it's been featured in every culinary publication you could imagine. His six other restaurants and catering business followed and have received just as much praise. But Currence wanted to honor one of America's greatest dining experiences that has been dying off as fast food chains move in. Big Bad Breakfast is inspired by classic breakfast and lunch counters and the joy that comes from friendly service and menus stacked with fresh squeezed juices, homemade jams, expertly baked goods, and house-smoked meats. The restaurant–and now the cookbook–are celebrations of that traditional meal.
Related: Recipe: Cast Iron Breakfast Hash
If you're not a breakfast person, Big Bad Breakfast might be the cookbook that changes your mind. Whether you have a sweet tooth or prefer to start your day on a savory note, there's a dish for everyone. We personally like to kick things off with the first chapter, aptly titled The Welcome Basket. Pastries like Banana Pecan Coffee Cake and Baked Cornmeal and Buttermilk Donuts are perfect with homemade condiments like Raspberry Butter and Fig Preserves. There's no shortage of egg dishes on the menu like Double-Boiled Eggs with Black Truffle, Shakshouka and an Open-Faced Stewed Okra and Tomato Frittata-Omelet with Swiss. Peanut Butter and Banana Pancakes are a classic, but there are twists on favorites too—like the Shrimp and Pickled Onion Crepes with Mornay, a French white cheese sauce. And then there's the Breakfast for Dinner chapter, a collection of savory dishes: Oyster "Potpie" and Crawfish Cakes. But don't let any of the categorizations hinder you because all of these dishes are perfect for every meal.
One of our favorites is the Spicy Bacon Onion Jam. It's extra versatile—we put it on everything from biscuits to meat to toast with liver pâté. And because we want you to try it at home, we've included the recipe for you right here.
Spicy Bacon Onion Jam
Ingredients:
2 cups diced bacon
1 gallon thinly sliced sweet yellow onions
¾ cup thinly sliced garlic cloves
4 cups white wine
1 cup apple cider vinegar
½ cup bourbon
½ cup firmly packed dark brown sugar
5 bay leaves
½ tablespoon black mustard seeds
1 teaspoon red pepper flakes
2 teaspoons dried thyme
Method:
In a large skillet, cook the bacon over medium heat until soft and lightly browned, about 5 minutes. Add the onions and garlic and cook, stirring, until the onions are soft and transparent, about 7 minutes. Stir in the wine and simmer until reduced by half, about 15 minutes. Add the vinegar, bourbon, brown sugar, bay leaves, black mustard seeds, red pepper flakes and thyme, stirring to combine. Turn the heat to low and simmer until almost all of the liquid has evaporated, 15 to 20 minutes. Remove from the heat and cool to room temperature. Remove and discard the bay leaves. Pour the jam into jars and refrigerate for up to 8 weeks.