Mulled wine completes a natural progression our collective taste seems to go through every year. Spring is for pink wine, summer for white, while fall and winter lead us to red. Come the holidays, we need an even heftier adaptation of wine — one hit with generous amounts of citrus and spice and ladled into your favorite mug piping hot.
We're not beholden to that progression, we love a great Sauvignon Blanc in mid-winter just as we sometimes crave a quality Pinot Noir on the hottest day of the year. But it's tough to argue the many merits of mulled wine around the holidays, perhaps as an alternative to spiked eggnog or just a clever European way to repurpose a wine when snow is in the forecast.
The parameters are pretty loose when it comes to finding the right mulled wine, but they do exist. For starters, let's go ahead and throw out most white wines and Rosés. Sure, a semi-sweet Riesling or full-bodied Viognier could do the trick, as could a heavier, winter Rosé (experiment away, we're not going to stop you), but we're here to keep things pretty simple. After all, it's the holidays and you have plenty on your plate already. Plus, we like how the northern European countries do it and they generally go with bolder reds.
That said, here are the best varietals to use when making mulled wine.
Beaujolais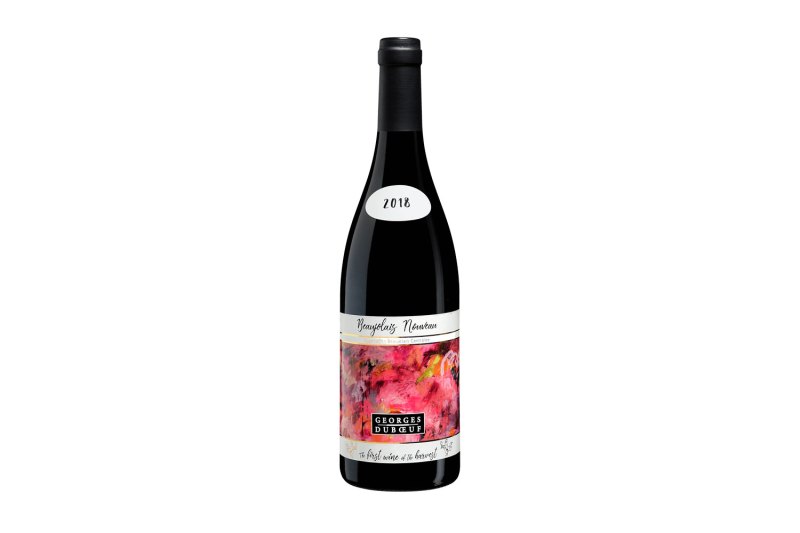 This young red wine from France is made from Gamay Noir and is generally a juicy delight. Because it's released shortly after fermentation, it's often very fresh and vibrant, while still holding on to enough body to stand up to many of the additions a good mulled wine recipe calls for. Best, it tends to throw some wild berry and earth flavors into the mix, giving the resulting wine a cobbler-like flavor. The wine's bright acidity helps as well.
Merlot
Merlot is back, baby. It drinks great on its own and works particularly well in classic Bordeaux blends, but it's also a great foundation for mulled wine. Generally, you get a lot of dark fruit along with some tobacco and mocha qualities, all of which do wonderfully especially with mulled wine's bill of baking spices. Because Merlot can often be heavy, especially the cheaper versions, you may need to cut into it with a bit more citrus, orange liqueur, or the like than usual. This is especially so with bottom-shelf bottles or boxed wines (which are great to use here, just be advised).
Zinfandel
Full of fruit almost to a fault, Zinfandel is a prime candidate for the mulled wine job. It's an explosive wine, with candied cherry and plum qualities that warm up to things like cinnamon and anise nicely. It can have some residual sugar, or simply come off as rich, so if your recipe calls for sweetener (liqueur, simple syrup, maple syrup, etc.), start small and add according to taste. Look out for tasty and relatively inexpensive options coming out of California and Australia, along with Italy and Croatia, where it's affectionately known as Primitivo.
Riesling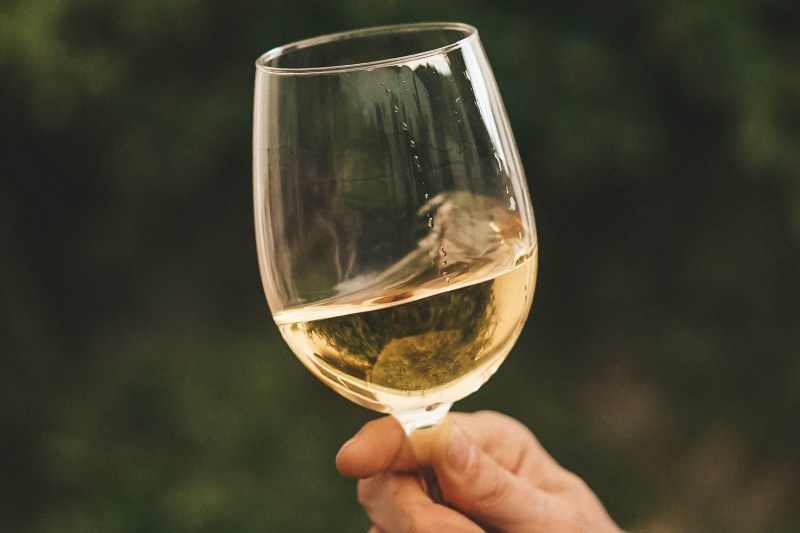 We said most whites don't fit the bill, not all whites. A Riesling can make for a perfect mulled wine, especially if it's at least a bit sweet. Look for off-to-medium dry bottles as they'll do great with recipes that ask for things like ginger, cider, even some brandy. Watch out for Chateau Ste Michelle for a good domestic grab or anything from Dr. Loosen for an Old World Riesling that won't break the bank and will do great sipping neat or poured into the mulled wine pot.
Tempranillo
A decent Tempranillo can bring a different angle to your mulled wine, as it tends to be on the earthy and peppery end of the spectrum. Expect some savory to match the fruit that comes forward in this particular varietal. This can be a godsend if you're after a mulled wine that's less fruit-forward. In fact, some Tempranillo features an heirloom tomato-like flavor that can be wonderful for saltier renditions. If you do want to maximize the fruitiness at play, look for an un-oaked or minimally oaked Tempranillo.
Shiraz
Yes, Shiraz is Syrah, essentially. While made from the same grape, Shiraz is usually from Australia and tends to be a bit bigger and juicier than its European sibling. This is primarily due to warmer growing conditions, which produce a bulkier wine often with more body and alcohol content. Look for tasty, mulled-wine-ready options from the Barossa Valley or McLaren Vale zones in Australia. And if your recipe calls for a fortified addition, start small with your additions as the wine may offer enough on its own.
Touriga Nacional
This Portuguese wine behaves a bit like Cabernet Sauvignon and is often what goes into the country's famed Porto. As a wine, it's an inky, concentrated number thanks to small, thick-skinned grapes. There's also a lot of tannin at play, which will give your mulled wine a bit more structure and chewiness. As of yet, this wine type is not always readily available at your local grocer, but there should be a classy option or two at your favorite bottle shop (and certainly online).
Editors' Recommendations