For the times when your hot cocoa needs some hooch and you don't want to make a full-blown cocktail: This one is for you. And you're in luck, as there are some great quick additions you can douse your mug of chocolate with for a tasty, grown-up adulteration of the cold-weather drink.
Related Guides
If you've simply been pouring vodka into your hot chocolate all this time, fine. We're not here to bring you down. But we do want you to do better. From liqueurs to flavors spirits, there are about a million options out there and it can be a little daunting. But there are certain flavors and styles that simply create harmony with the rich and creamy notes of hot chocolate. Here are 10 to keep handy near your stove and favorite mug.
Five Farms Irish Cream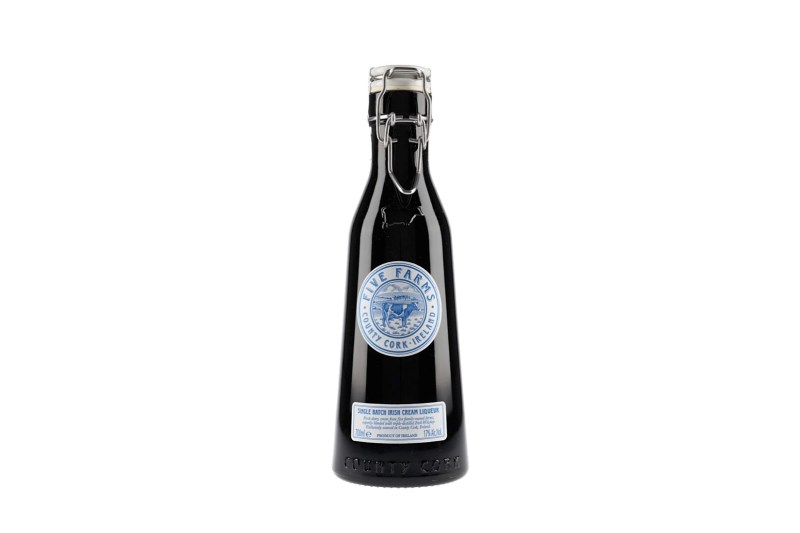 Sure, there's always Baileys, but why not opt for a cream liqueur that's more complex? This small-batch version also hails from Ireland but offers added layers of espresso, coconut, and fresh-baked waffles. It's a concentrated liqueur that's a bit too much on its own but perfect swimming in a warm bath of cocoa.
Drillaud Crème de Menthe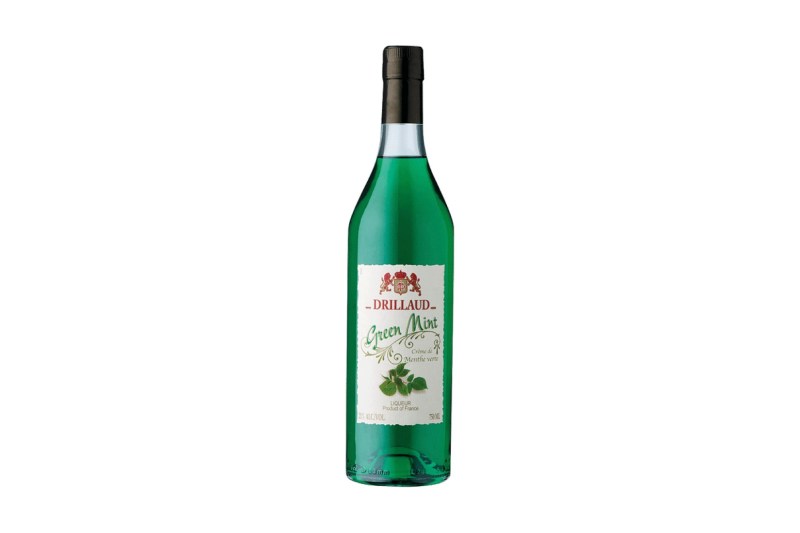 Mint and chocolate are a pair for the ages. Give your drink the Grasshopper cocktail treatment with the addition of crème de menthe. While the chocolate will counteract the snappy mint flavors, we suggest adding a little cream to even better join the two like-minded ingredients.
Cardamaro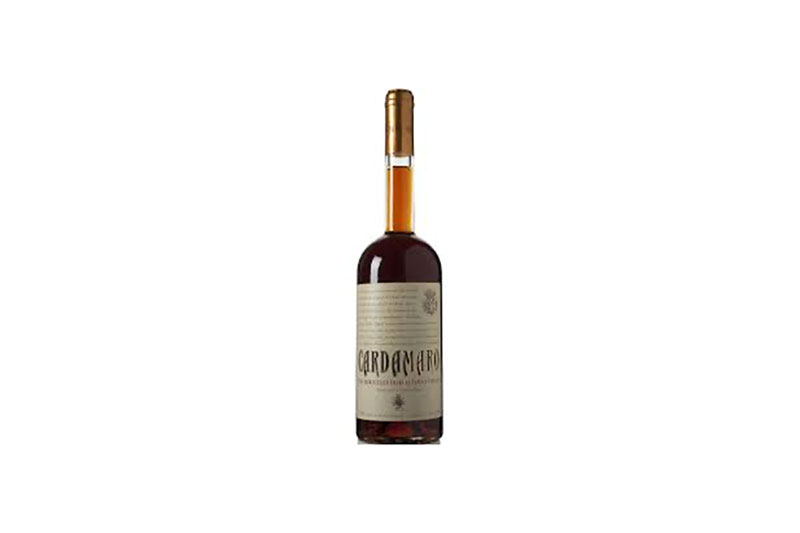 Cardamaro adds an elegant touch of earthy nuttiness, with some piney, fruity undertones too — a chocolate-loving combo only cardamom can provide. It's a little like an amaro meets a sherry, made with a Moscato base and tremendously versatile. Grab an extra bottle while you're at it as in addition to spiking your hot chocolate with this stuff, you'll want to try it in an Old Fashioned, Manhattan, or Negroni.
Jameson Caskmates Stout Edition
We love the latest collaboration from Jameson's much-talked-about Jameson Caskmates family of releases. The Stout Edition is built for hot chocolate, with its malty notes and added flavors of anise and dark chocolate. On top of that, it's very smooth, meaning it will mesh with your hot chocolate, no questions asked.
Pere Magloire VS Calvados
The French always seem to know what's best, especially where gastronomy is concerned. Treat your cocoa to some Calvados, the iconic apple brandy. This version offers all of the orchard fruit goodness and intricacies of the spirit without breaking the bank (in other words, you won't feel guilty adding another pour to your steaming mug). Throw a cinnamon stick in just to cap things off.
La Maison Fontaine Chocolat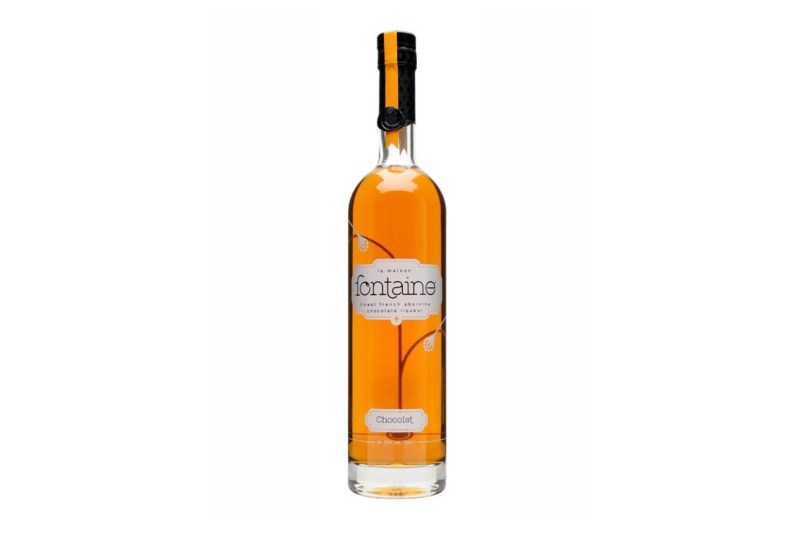 This unique absinthe is well-suited for chocolate, already made with cacao. But it also affords an extra component built around the bitterness of wormwood and a touch of licorice. It almost takes your hot chocolate in the direction of a mocha, cutting into the sweetness and instead offering some roast-y, down-to-earth-ness.
Pietro Nicola Nocino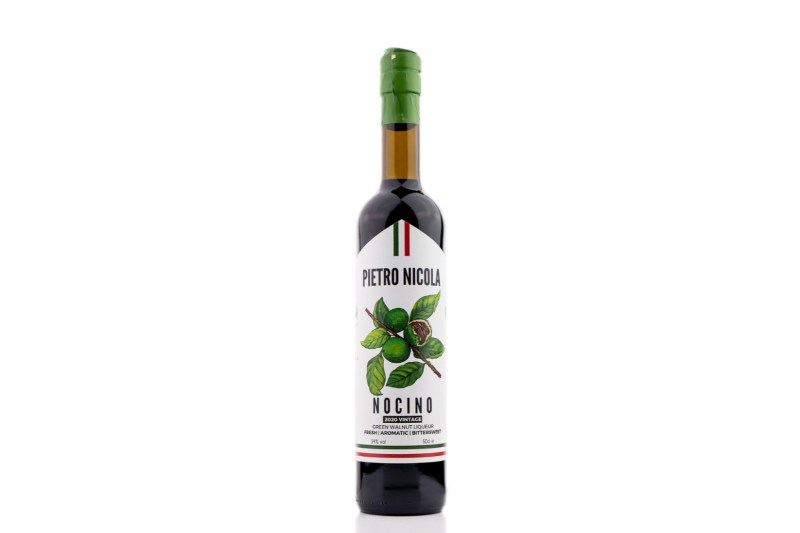 We like the Cardamaro addition so much we've decided to stay in the nutty lane and go with the classic Italian green walnut liqueur. It's nutty at its core, but also incorporates a host of botanicals like vanilla bean, dried lemon, and cinnamon. In the end, it's an obvious choice for all things chocolate. Pour some in and breathe in how it dramatically lifts the aromatics of your hot chocolate bevy.
Novo Fogo Barrel-Aged Cachaca
This Brazilian spirit benefits from an added two years in oak, which concentrate and sort of caramelize the flavors, making them all the better in a hot chocolate. Notes of cinnamon, hazelnut, and dried cinnamon make it an ideal addition to your mug. Plus, you get some of those distinctive fruit ester notes only certain rums and cachaca can provide, turning your cocoa on its head in the best way possible (think, adding banana to ice cream).
Green Chartreuse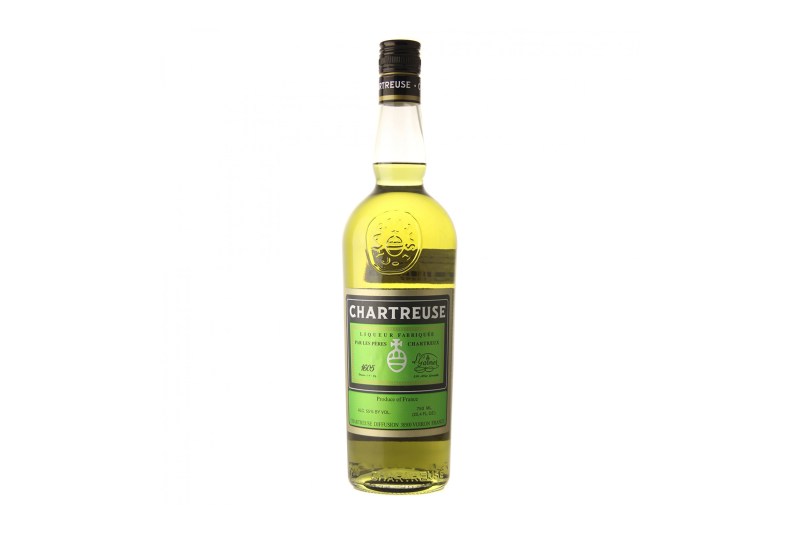 This is a quick and easy way to make your hot chocolate a lot more intriguing. Green Chartreuse is inherently fascinating stuff, made through a secret recipe that sources some 130 different herbs, spices, and more. Better, it plays off of chocolate quite well and issues the alcoholic kick you're likely searching for while clutching the mug with both hands (it's 55% ABV).
The Balvenie Caribbean Cask
It's no surprise that whiskey (and whisky) fares great with hot chocolate, from a spicy rye to a well-made Scotch. But this Caribbean-minded release from The Balvenie takes the cake when it comes to pairing options. The rum cask influence is noticeable, not only brining roundness but also richness to the spirit. You even get some tropical fruit notes and sweet oak elements that chocolate adores.
Editors' Recommendations