When it comes to classic, flavorful cocktails, it's tough to beat the appeal of the Margarita. It's simple, fresh, and citrus-driven. It's made with only three ingredients: tequila, triple sec, and lime juice. What's not to love? The tequila's roasted agave, vanilla, and spices mixed with the tart acidity of the lime juice and sweetness of the triple sec make for a truly well-balanced, flavorful drink. This turbo-charged, agave-centered drink has been gracing menus all over the U.S. (and the world) since its inception in the early 1900s.
But like many classic cocktails, its history is as murky and hazy as a hand-shaken cocktail. Some believe a bartender named Carlos "Danny" Herrara created the drink in 1938 at his restaurant Rancho La Gloria in Tijuana, Mexico, for a dancer named Marjorie King. Another story says that a bartender named Francisco "Pancho" Morales created the margarita in 1942 at a bar called Tommy's Place in Juarez, Mexico. These aren't the only claims. There are others as well. Regardless of when it was first created and by whom, it's a sweet, sour, agave-centered drink that has stood the test of time and might be more popular today than ever.
If you didn't know it, the Margarita is a "sour" family member. Just like your favorite whiskey sour or pisco sour. For those unaware, a sour cocktail contains a base liquor (in this case, tequila), a citrus juice (lime juice), and a sweetener of some kind (usually triple sec). Some sours also contain egg whites, but that doesn't apply to the Margarita.
While all the ingredients are important, none carries the weight of its tequila base. Choose the right tequila style for you. Blanco is for brightness, reposado is for a mellow, smooth drink, and añejo is a more full-flavored, nuanced, smooth Margarita.
Let's not forget the sweetener. While triple sec is common, you can choose from many options, including Cointreau, Combier, Grand Marnier, simple syrup, or even agave syrup. You can even mix them or try a half and half. Have fun with this portion of the recipe.
We can all agree that the Margarita, with its kick of roasted, vegetal agave, fresh citrus, and sweet triple sec is a borderline perfect mixed drink on its own; however, there's some debate about the garnishes. Many drinkers, bartenders, and mixologists will add a lime wedge or wheel to complete the look. There is one garnish that divides drinkers, though. It's the salted rim.
Some drinkers shy away from the salty flavor and opt to simply enjoy the main flavors, but salinity fans will tell you that the salt is there for a reason, and it's not just to make you pucker up mid-drink. The salty flavor pairs well with the tartness and acidity of the lime and the vegetal flavor of the tequila. The salt makes the other flavors bolder, sweeter, and more flavorful. Still, salting the rim is up to the drinker.
Now that we've learned a little bit about the Margarita's history and the flavors involved (and why), it's time to drink it. Instead of making you scour the internet in search of the best, most flavorful margarita recipe, we did the work for you. Keep scrolling below to learn how to make a Margarita. But not just any Margarita. The best Margarita. Trust us, you're going to want to make this for your friends and family.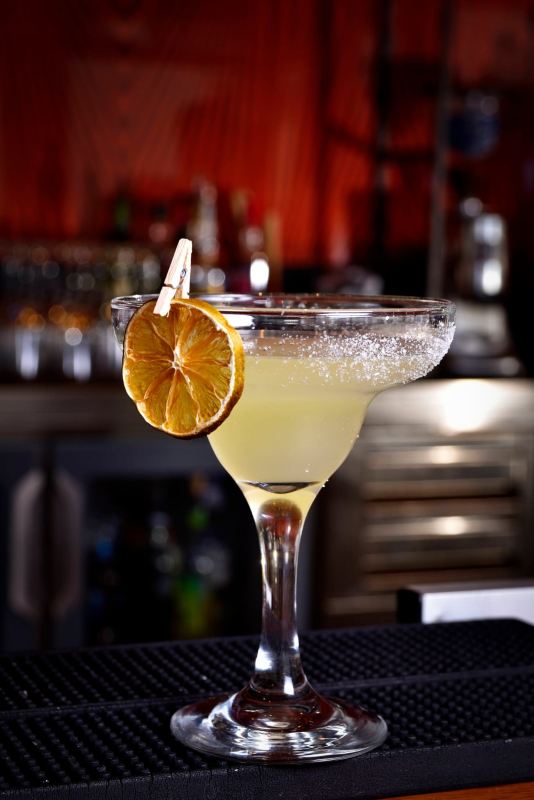 The best margarita recipe
Directions:
2 oz. tequila
1 oz. fresh lime juice
1 oz. sweetener
Preparation:
Shake all ingredients with ice for 10-15 seconds. Strain into a Margarita or pint glass. Add (or don't) a salted rim and a lime wheel.
Editors' Recommendations