Kombucha fans know where SCOBY is, but they might not know the best hard kombuchas.
Kombuchas are a fermented tea, using a symbiotic colony of bacteria and yeast (aka SCOBY) to chow down the sugar. But most brewers keep them low alcohol enough to barely even register. The idea of hard kombuchas have been around for along time, and some kombucha diehards have been on them for a long time.
Related Guides
Now, however, with the rise of consumer interest in beverages of all kinds, brewers are starting to amp up their kombucha and play up the health benefits. It's time for more people to recognize the unique aspect this beverage brings to the table.
The beverage is often lauded for its gut health properties, so the hard kombucha brewers get to play up the healthy aspect so consumers feel good about reaching for their next drink. Between a wide range of ABV — from 4% to north of 10% — and the flavors of the fermented tea also make hard kombucha a fun experiment for drinkers.
Entry Level
Boochcraft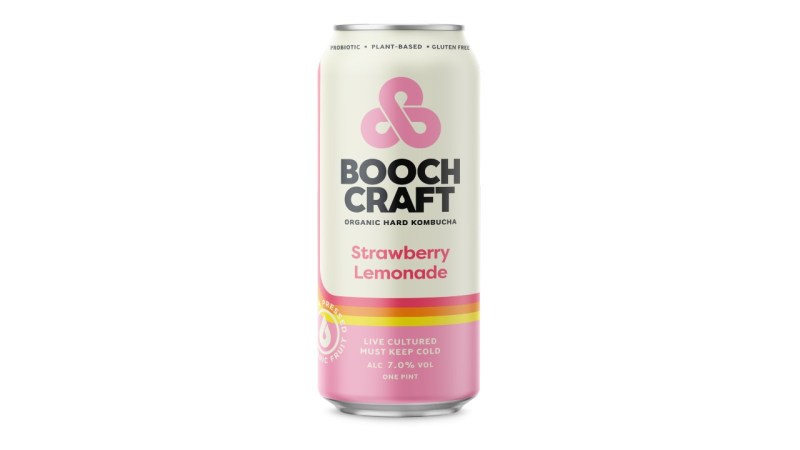 One of the leaders in the hard kombucha category is Boochcraft, an organic kombucha hailing from San Diego. The three founders started it up looking for a better-for-you option for when they were drinking booze. That brought them to their "farm-to-tank" approach that includes juicing whole fruits they've sourced. Found across much of the U.S., Boochcraft's core lineup includes fun flavors like Apple Jasmine and Strawberry Lemonade. There's also seasonal releases like Watermelon Chill and and heirloom bottled series.
Jiant Hard Kombucha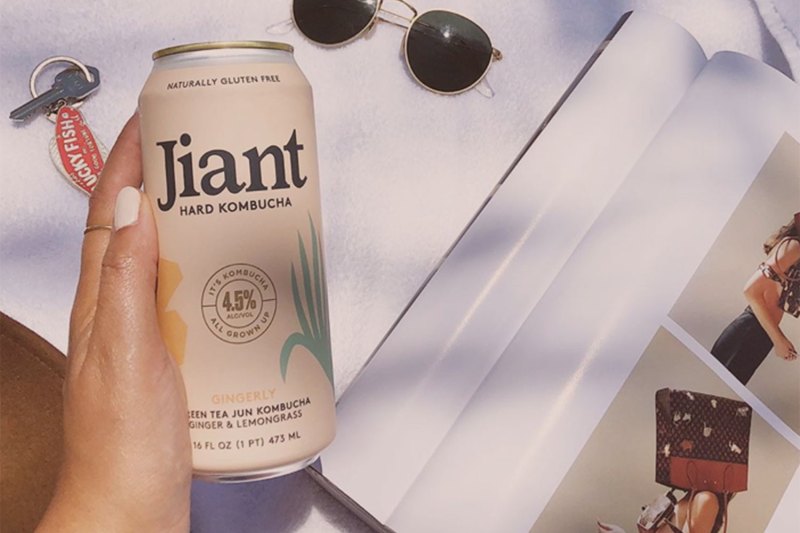 Jiant is a smoother, less intense entry into kombucha. Some newbies can be turned off by a vinegar essence in kombucha, but Jiant strays away from that. With a green tea and honey base, the California company makes an easy-sipping brew to get a kombucha, hard or not, adventure started.
Strainge Beast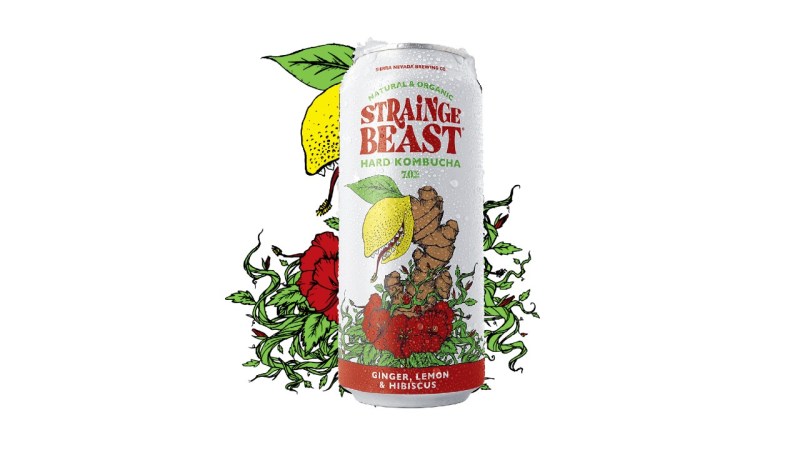 California's Sierra Nevada Brewing is a beer pioneer, still a guiding light for so many of the American brewers out there. The stalwart pivoted in a new direction with the Strainge Beast hard kombucha line and doubled its offerings this spring.
Part of the reason? Founder Ken Grossman is a kombucha hobbyist. The three new flavors include two 100-calorie options: Raspberry, Golden Kiwi & Elderflower and Watermelon, Sea Salt and Lime. The third flavor is Grapefruit, Pomegranate & Cucumber. The original three flavors are Ginger, Lemon & Hibiscus; Blueberry, Acai & Sweet Basil; and Passion Fruit, Hops & Blood Orange.
Session Kombuchas
Kombrewcha
This brand makes the list on name alone, as a hard kombucha maker couldn't get dibs on a better label. It's liquid is pretty darn good, too. Made in Brooklyn, Kombrewcha can be found in plenty of markets across the U.S. The company also keeps their brew on the lower ABV side, so the healthy aspect can be enjoyed a little more guilt free.
Luna Bay Booch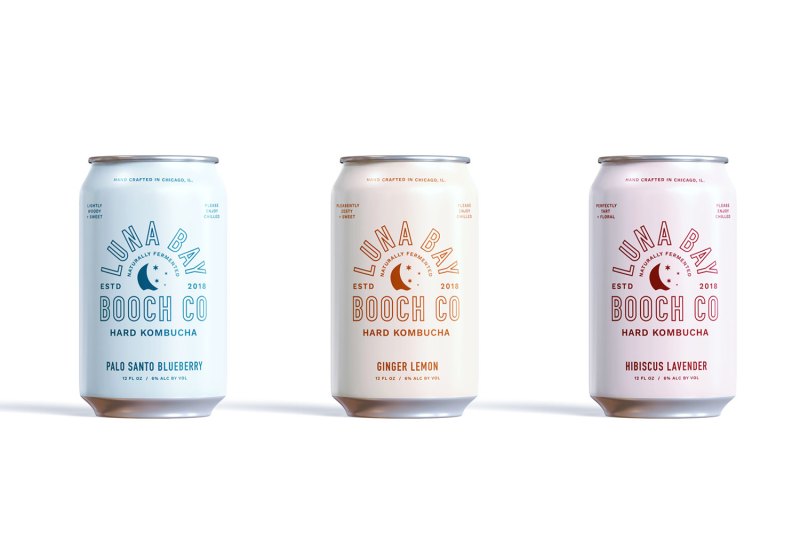 Made with yerba mate tea and fresh fruits, Luna Bay tries to stay true to its Chicago roots with local farmers. Luna Bay's lineup sounds about as fresh as they taste. It clocks in at 6% ABV, naturally, and keeps the probiotic factor the kombucha makers hang their hat on. The Palo Santo Blueberry and Lychee Lime are fantastic full-time flavors, while the Grapefruit Jalapeño is excellent if you can find it seasonally.
Heavy Hitters
Flying Embers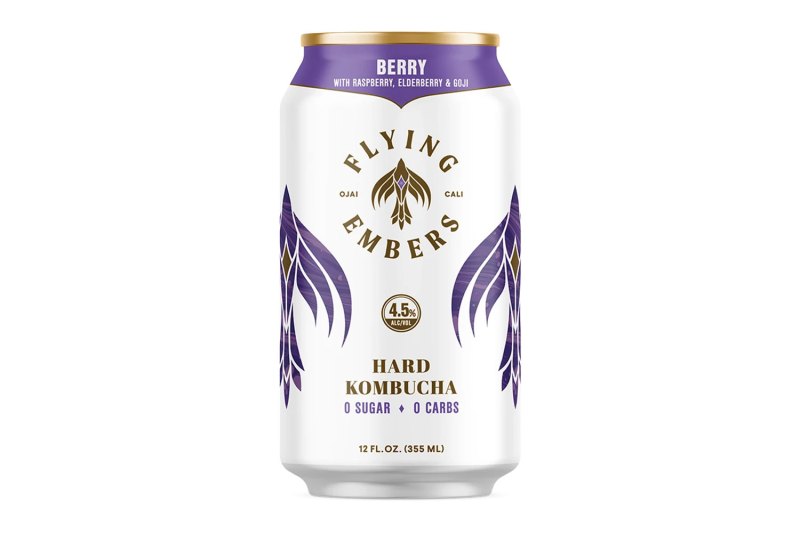 Flying Embers is a dry kombucha bursting with flavor, hence its tagline, "Drink light, live bright." The hard kombucha portfolio starts with some simple flavors, like Black Cherry, then goes big with others like Pineapple Chili. The company prides itself on the sparkling tea base, and it does add a special twinkle. Flying Embers also launched a hard seltzer line, with the same flavor ethos, because why not?
Wild Tonic
Founder Holly Lyman approaches fermentation as a creative practice, and you can taste it in this unctuous brew. This hard kombucha is unique in being built on a foundation of jun, a softer, subtler cousin of the kombucha ferment that feeds on honey rather than sugar. The flavors are provided by organic herbs and roots homegrown by Holly and her team outside Sedona, Arizona. The result is a light dance of flavors with a heavier, mead-like body.
Unity Vibration Kombucha Beer
At this point, Michigan-based Unity Vibration is likely a familiar sight in many markets across the U.S. It's been a staple kombucha brand at stores for quite some time. They were also one of the first hard kombucha to hit the market, back in 2011. Unity Vibration even labels its hard stuff as "the original kombucha beer." It's one of the more true-to-style hard kombucha out there as well, keeping with the truly funky spirit of the traditional tea. Perhaps the best flavor is BrewGyver, which is named after some guy in Ypsilanti, Michigan. It's got a bunch of hops, smoked maple chips, maple syrup and strawberries.
Editors' Recommendations