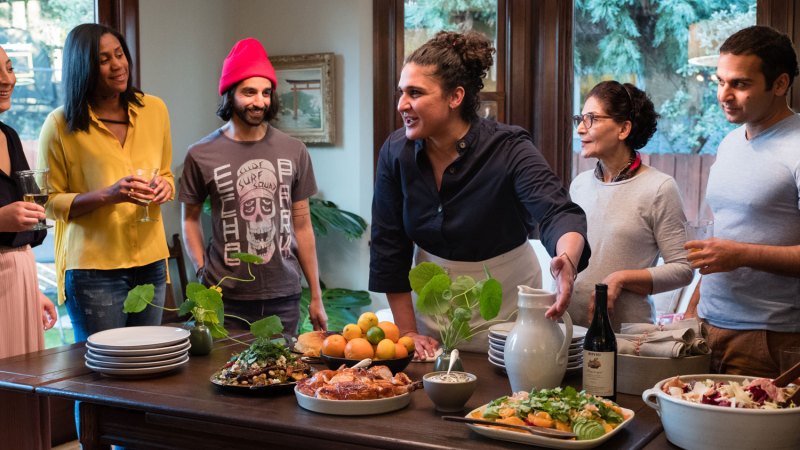 It's probably for the best that the magical television from Willy Wonka doesn't exist, the one that delivers tasty food through the monitor. If that were the case, we'd be overeating as there are so many great food shows out there. Netflix especially has gone all-in with the culinary arts, streaming everything from hilarious shows about fake cake to educational programs about specific cuisines.
With spring in the air, it's time to get excited about food again. Gardens are blooming to life, ingredients are becoming available, and we're rightfully cleaning our grills as better weather sets in. And if that's not enough to make you hungry, we'll let the Michelin star chefs and others featured on these great Netflix food shows do the inspiring.
Binge-worthy Netflix food shows and cooking shows
No, we can't all be David Chang, but we can all cook a little better and a little more inventively. These best food shows light the fire under our collective feet, persuading us to throw on the apron more and try to really nail that chicken piccata or Indian kebabs recipe. But let's let the shows do the talking (and stomach growling). Here are the best Netflix shows on food and cooking at the moment.
That should keep you satiated for a while. While we're on the topic of food, check out the best cookbooks and the best slow-cooking kitchen essentials as well. Happy cooking (or watching)!
Editors' Recommendations