Tales of the Cocktail is a cocktail festival—having just wrapped up its fifteenth (!) year—that takes place in New Orleans every July. For us in the spirits industry (and for those who are really passionate about booze) it's a time to see old friends, make new ones, explore the amazing bars of New Orleans, and most importantly try some really good stuff. Like, really good stuff. From straight spirits to new mixers to cocktails made by the best bartenders in the world (literally), you can find it all at Tales of the Cocktail.
After having done the leg work to try as many of the drinks as we could, and coming nowhere close, we picked out some of our favorites from the five day-long event. Some of these may feature hard to find ingredients, but the good thing about cocktails is that with a little know-how (and the will to be a little adventurous), you'll be able to recreate them in no time.
Wheat Kings
(Cocktail Developed by Mixologist Lauren Mote)
Method: Mix ingredients together and shake with ice. Strain into a Collins glass filled with pebble ice and top with ginger beer.
Agua Colada
(Created by Ashela Richardson, Flor de Caña Ambassador)
Method: Combine ingredients and shake well. Strain over fresh ice in a tall glass. Garnish with freshly grated nutmeg.
Frozen Ramos

Method: Combine all ingredients and then freeze. Once frozen, place 6 oz. into a glass and top with 1 oz. seltzer water.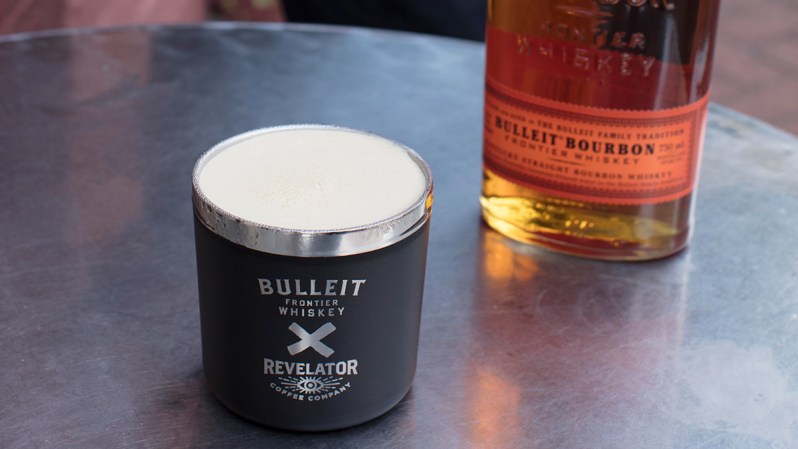 3 Dots & A Deer

Method: Mix ingredients together with ice and double strain into a tall glass with ice.
Tropicante Margarita
(Created by Alexander Kady, Denver, CO)
Method: Cut the avocado in half and remove the pit. Scoop out half of one side and add to cocktail tin, mashing with spoon until soft. Add liquid ingredients to the tin, use a spoon to release avocado from the side of the tin, and "dry shake" the contents (without ice) until the avocado is broken up and emulsified. Rim a double old fashioned glass with chipotle chili salt* and fill with ice. Add ice to shaker tin and shake vigorously until well chilled. Use a mesh strainer to "fine strain" the cocktail into the iced glass. Garnish with a ribbon of mango.
* Chipotle chili salt: .5 c salt to 1 tsp chipotle powder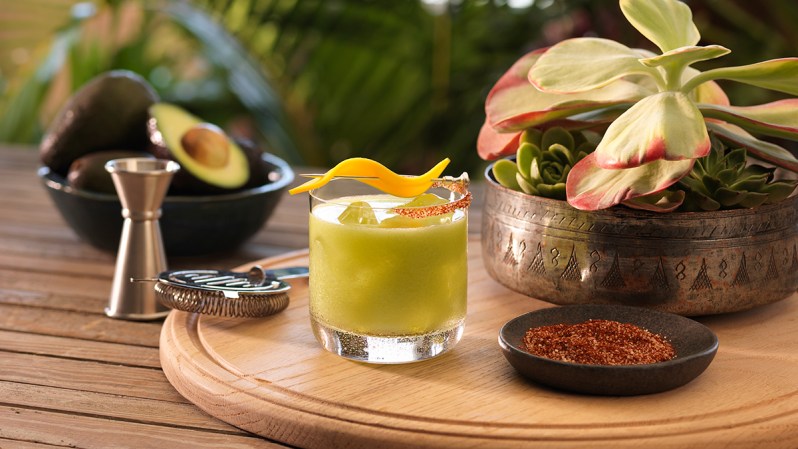 Jetstream
Method: Muddle cherries with an orange peel and sugar. Add remaining ingredients and ice. Shake and strain through a fine strainer to a glass filled with fresh ice. Squeeze and drop lemon peel.
From Ireland with Love
(Created by Tim Herlihy, Tullamore D.E.W. Ambassador)
Method: Combine ingredients and shake well. Strain over fresh ice in a tall glass.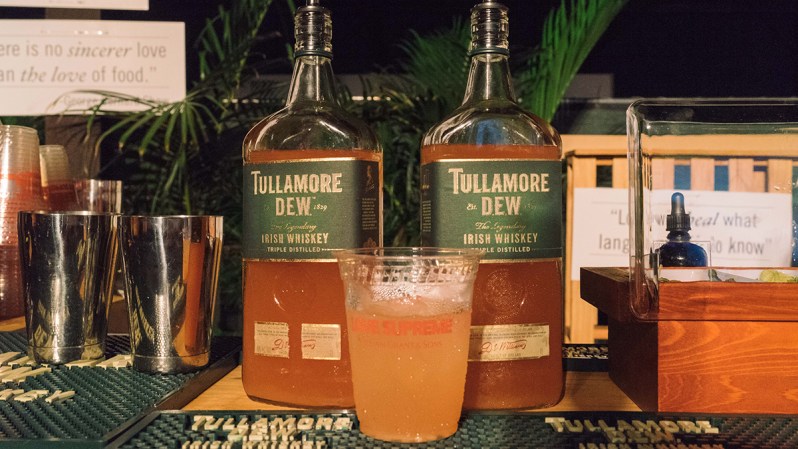 Cold Fashioned
Method: Stir all ingredients over ice in a mixing glass. Strain over ice in a rocks glass and garnish with an orange zest.
(Cover and Tullamore photo credit: Jennifer Mitchell Photography)