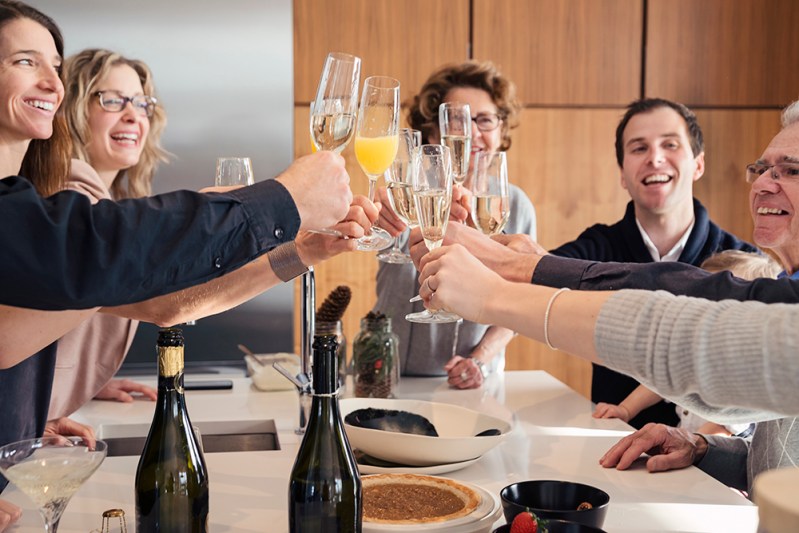 Ready for some good news to start the new year? You don't need a top-shelf bottle of Champagne to craft an awesome mimosa this 2022. All you need to do is grab some wallet-friendly Champagne or sparkling wine in the market. If you're excited to welcome 2022 with open arms (or thrilled to put 2020 behind you), what better way than toasting the year with a mimosa? But first, you have to consider your sparkler of choice, much like a chef considers the wine she will use to cook meals. Speaking of which, you may check out our list of the most popular wines to buy.
Sure, you could drink orange juice on its own. But if you want to take your drinking experience to the next level, you can purchase a finely crafted Prosecco to greet the citrus flavor with some pleasant bubbly texture. An actual bottle of Champagne is a great choice too, imbuing it with the faintest of orange juice so as not to mask the wine's inherent flavor. To greet a new year in the most festive and tasty way possible, we've rounded up the best Champagnes for mimosas across every price point.
Mumm Napa Brut Prestige
Mumm Napa is respected in the international community due to its high-quality, well-balanced wines. If you want a sparkling wine that is commended by both wine critics and more casual drinkers, we recommend getting a bottle of the Mumm Napa Brut Prestige to accompany your mimosa. This label will surely stimulate your senses thanks to its enticing aroma of white blossoms, citrus, melon, and more. Predominantly composed of Chardonnay and Pinot Noir, Mumm Napa's Brut Prestige boasts a rich flavor to balance its acidity level. A perfect brunch option, this Brut works well with crab cakes or salads.
Codorniu Anna de Codorniu Cava Blanc de Blancs
Codorniu is the longest family-owned business in Spain (and one of the oldest in the world), spanning a whopping 18 generations beginning in the 16th century. The brand is known to give emphasis on quality, freshness, and modernity while maintaining the flavor of its grape variety. Codorniu's Cava Blanc de Blancs boasts a captivating aroma of tropical fruits, citrus, toast, and brioche and creamy palate. Its elegant bottle makes a fine addition to your growing Champagne collection, and of course, your glass of mimosa. Other than mimosa, you can consume this Blanc with any kind of food, making it a versatile option for anyone who is looking to enjoy an aromatic bottle of Champagne at an affordable price.
Freixenet Cordon Negro Cava Brut
Freixenet Cordon Negro originated from a family of winemakers dating as far back as 1861. With the skills and determination of the founding Ferrer and Salas families, Freixenet has successfully become the leading global brand of well-crafted sparkling wines. Known as the "Black Bottle Bubbly," the Cordon Negro Cava Brut is a balanced sparkling wine, imbued with traces of citrus, apple, ripe pear, and even a hint of ginger that will suit your brunch buffet in the morning all the way through your snacks and a movie night in.
Marqués de Cáceres Brut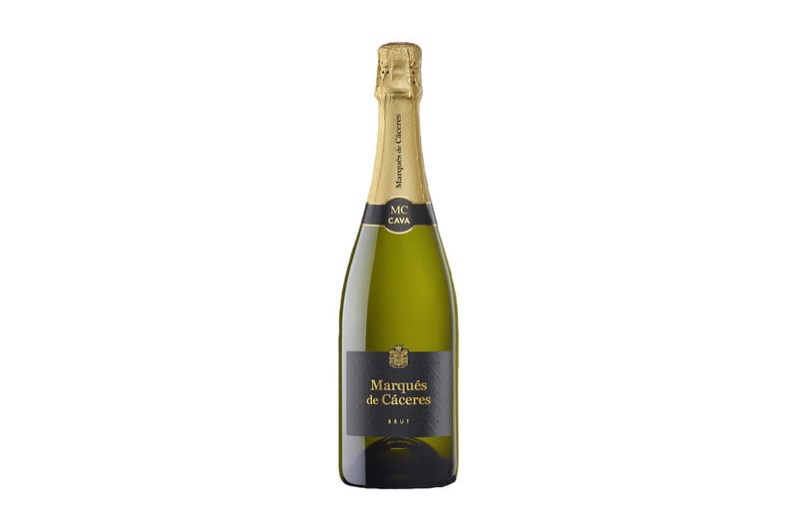 Enrique Forner established Marqués de Cáceres Unión Vitivinícola in 1970, an alliance of growers in Cenicero, Rioja, Spain. The Forner family dedicated their efforts to scouting for the ideal vine-growers and innovating their brand's wine production, including their business model. Since then, they endeavored to craft the finest wines for every drinker. Without the Forner family's hard work, this brut would not probably exist. Made from a blend of three Spanish varieties grown in the rustic outskirts of Barcelona, this brut is a great bargain. And great for your tastebuds too since it's refreshing. It certainly delivers on its own in the glass, but when coupled with some orange juice it takes on a satisfying new personality, the wine's apple and bread-y notes pairing wonderfully with some zest. Aside from mimosa, you can complement this drink with Asian dishes, seafood, rice, and more.
Mionetto Organic Extra Dry Prosecco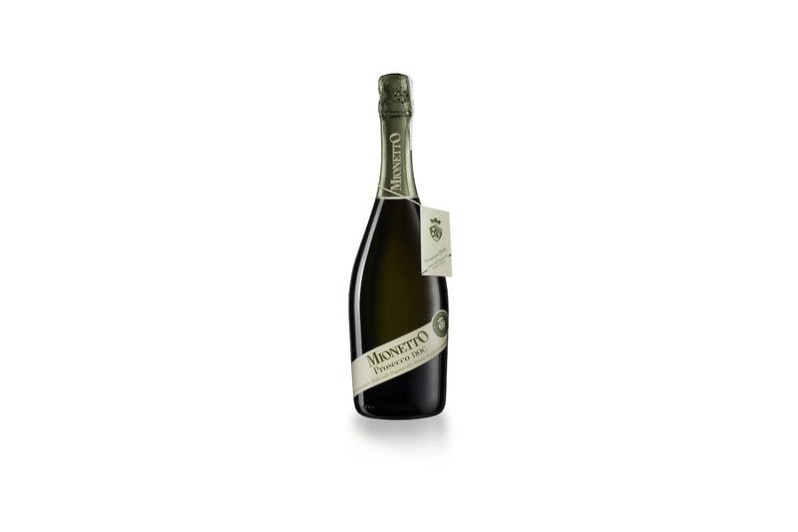 Did you know that Mionetto is a well-established brand that places emphasis on consistently making quality wines? Hailing from Italy, Mienetto's success in the international scene is attributed to its efforts in juxtaposing tradition and innovation. Hence, if you're looking for a reputable brand that has a long history of creating state-of-the-art wines and one that is grounded in its roots, then you can never go wrong with Mionetto's organic extra dry Prosecco. This Italian sparkling wine is made from organically farmed grapes, so you need not worry about your bottle containing traces of chemicals and synthetic fertilizers. Mionetto's elegant Prosecco offers a nice bouquet of tropical fruit aromatics and flavors. It boasts the signature mouthfeel of a good prosecco and is a festive one to open as the added CO2 almost always leads to little celebratory spilling when the cork is first cracked— perfect for special occasions.
Cinzano Asti Spumante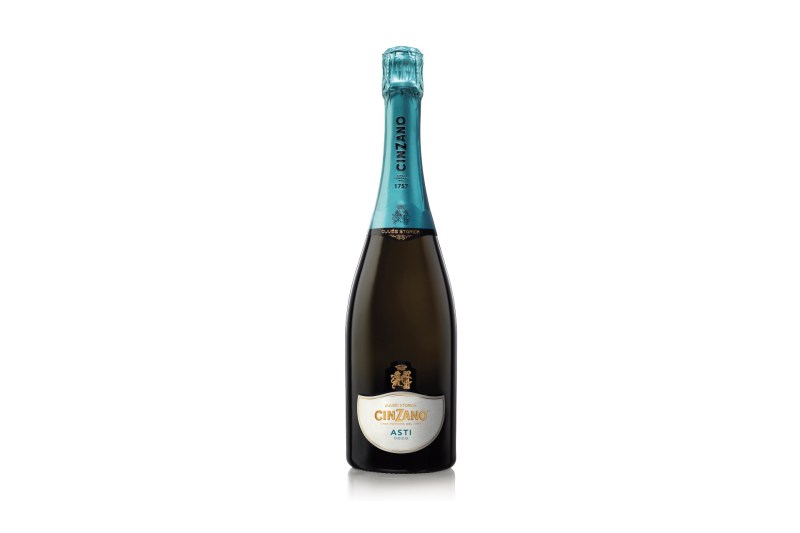 Founded by brothers Giovanni Giacomo and Carlo Stefano Cinzano in 1757, Cinzano is now known for its reputation in producing finely crafted sparkling vines (and even vermouth). Like a lot of Italian sparklers, it's fairly low in alcohol, so you can have a few midday mimosas without throwing your entire Sunday under the bus. Manufactured from white Moscato grapes, this bottle of bubbles is a bit more floral, with some interesting herbal characteristics that a bit of orange juice complements nicely. What's more, the alluring flavors and aroma of this wine do great with the pastry section of your brunch table.
Billecart-Salmon Brut Sous Bois
Real Champagne doesn't come cheap. If you want to invest in a high-quality Champagne, then Billecart-Salmon's Brut Sous Boi is your best bet. It contains three varieties of Champenois grape, making it stand out among other Champagne brands. This Champagne is also the hallmark of seduction as it stimulates your palate with its flavorful toffee and grilled brioche, as well as your olfactory senses with its alluring aroma of fruits.
Sure, feel free to add a drop of juice if you really want to but this special occasion kind of mimosa is best on its own, with a decorative orange wedge or two on the side as a garnish. After all, the wine is a patient work of art, having aged on the lees for six years prior to bottling. The result is an incredibly round Champagne, with a creamy texture that doesn't want to let go and an aroma that will make you crave for more.
Editors' Recommendations