When summer heat truly sets in, not just any drink will do. Blisteringly hot conditions call for the beverage equivalent of a cool mountain breeze, otherwise known as the alpine drink. This family of liqueurs, born in (or in some cases inspired by) the Alps, bring imbibers a brisk brand of refreshment that cools you to the core.
Chartreuse jumps to mind when one thinks of alpine spirits, but there's a whole category out there worth exploring (plus, there's a significant Chartreuse shortage at the moment). Look to the following alpine spirits as you mix up some great summer drinks.
Brucato Amaro Chaparral
This California-made herbal liqueur has already racked up lots of critical acclaim, despite just coming out. The bottle is beautiful, the contents are floral, balanced, and extremely pleasant. We like to sip Chaparral slightly chilled on its own but the liqueur also works great in place of Chartreuse in classic cocktails like The Last Word. Try a splash with equal parts gin, 3/4 part orgeat, and a 1/2 part lemon juice in an excellent drink called Friend Place.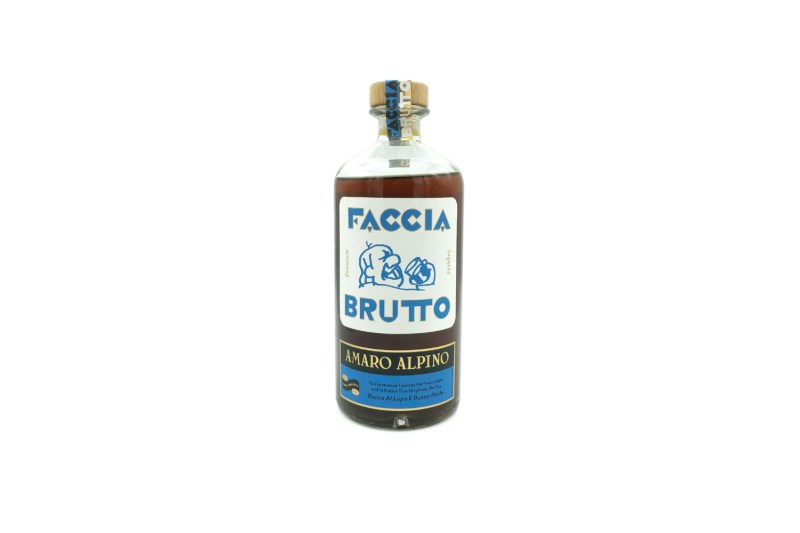 Faccia Brutto Amaro Alpino
A classic among alpine liqueurs, this Amaro Alpino is crafted in Italy from 14 botanicals and aged in whiskey barrels. Layered and delicious, it's made with things like eucalyptus, rhubarb root, and cinchona. Enjoy it neat, in a Manhattan, hit with some sparkling wine as a Spritz, or plugged into a vintage Toronto cocktail.
Faccia Brutto Amaro Alpino
Bonal
Search through the lesser-known liqueurs on any good bartender's shelves and you'll likely locate some Bonal. The drink is made in France in the Chartreuse Mountains and equal parts spicy and earthy. Europeans love Bonal as an aperitif, and while it's hard to disagree with that sentiment, we also like a splash of Bonal mixed with bourbon or subbed into a classic gin cocktail like the Tom Collins.
Doug Fir Eau de Vie
This drink is inspired by the mountains of the Pacific Northwest, covered in both snow and towering evergreens. A brandy of sorts, the eau de vie is made from Douglas Fir buds. The color is absolutely incredible and the piney nature of the stuff is memorable and as refreshing as a hike on a glacier. Try this unique liquid with agave spirits and a touch of sweetness (like elderflower liqueur or Blue Curacao) or with Campari, gin and ginger ale in a woodsy spin on the Negroni.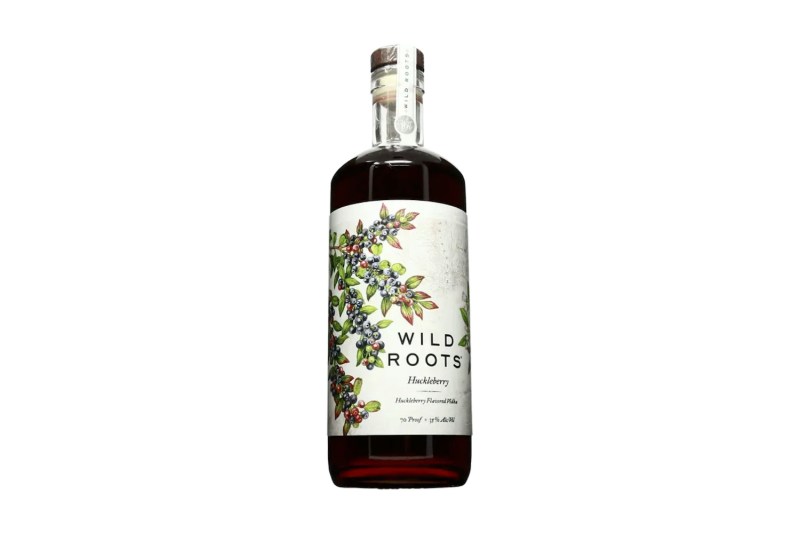 Wild Roots Huckleberry Vodka
The huckleberry is one of the most alpine delicacies out there, a high-elevation fruit that's grown in a number of states. This vodka is made in Oregon and imparts a great juicy element to a number of reliable cocktails, like a Greyhound or Martini. We love the vodka served over ice with a touch of tonic and some frozen berries as a summery garnish. The brand also produces a Marionberry vodka worth checking out.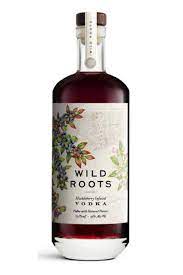 Wild Roots Huckleberry Vodka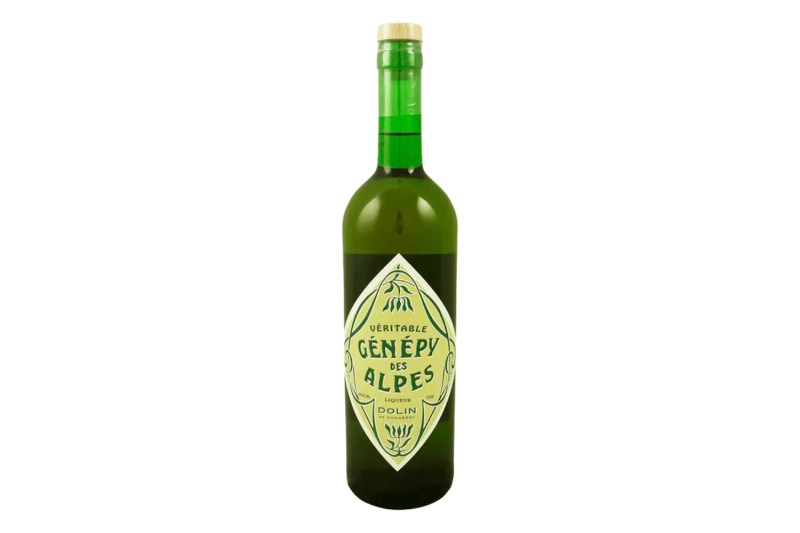 Génépy le Chamois
Another popular herbal liqueur in the sprawling line of alpine drinks, this drink is a distant relative of Absinthe in that it's made from wormwood, among other botanicals and shrubs. It's our favorite short pour served neat to digest a meal on a warm summer night or mixed into a simple cocktail (go with gin, the liqueur, a bit of tonic, and some citrus bitters).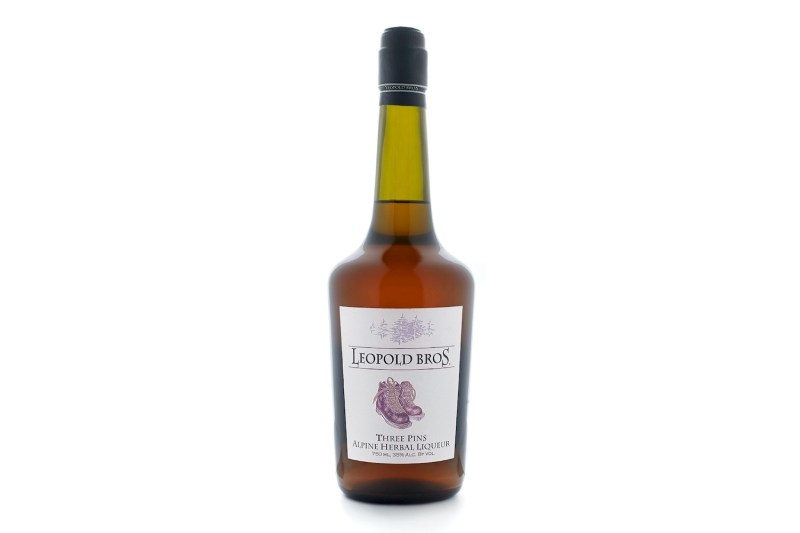 Leopold Brothers Three Pins Alpine Liqueur
Made in the Rockies, Three Pins gets its name from the iconic ski bindings. The complex drink marries flowers, shrubs, and other botanicals from America's mightiest mountain range with honey, clove, and ginger root. It's an invigorating sipper, great neat if you want to dabble in all of the depth but also amazing even in small quantities in classic whiskey drinks like the Old Fashioned.
Leopold Brothers Three Pins Alpine Liqueur
In need of additional refreshment? Check out our best summer cocktails feature and our best tiki drinks piece, sure to transport you somewhere breezy and beautiful. There are many more heat waves ahead of us so keep a cool beverage well within reach.
Editors' Recommendations