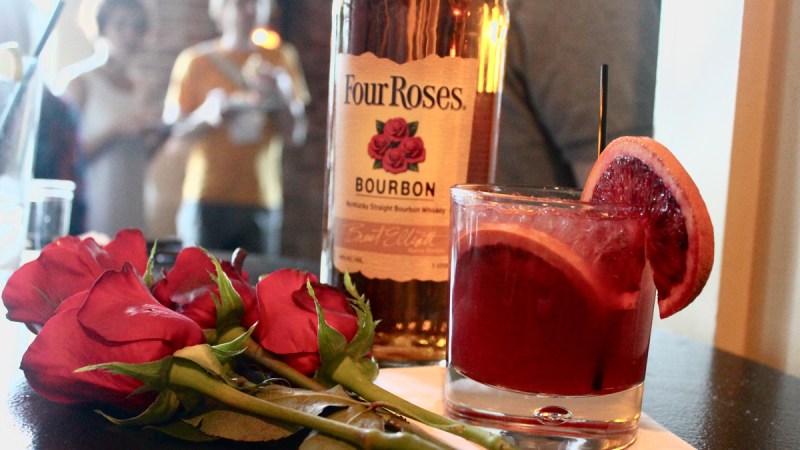 There was a time, in the long, long ago (read: Pre-2002, when Nickelback was still rocking the top of the charts, if you can believe that), that Four Roses wasn't making the bourbon we know and love today. It might seem weird, when Four Roses Yellow Label, Small Batch, and Single Barrel can be found on liquor shelves in every state in the union, but it's true. Since 2002, though, the company has been producing some of the best bourbon around. The Manual was recently invited up to check out the warehousing and bottling facility as well as meet up with Brent Elliott, Master Distiller at Four Roses, for a tour of the Lawrenceburg distillery.
Four Roses Charity Cocktail Competition, Louisville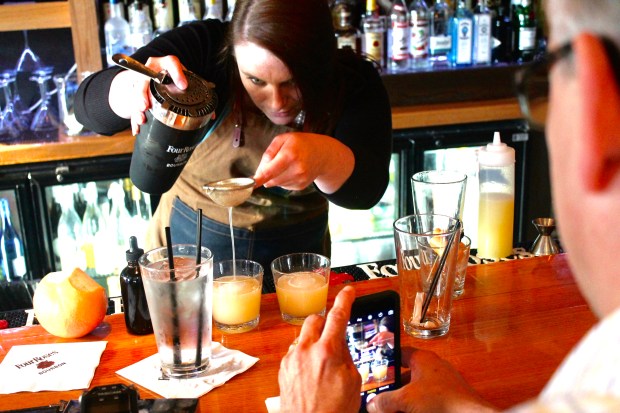 On our first night in town, we were treated to the Louisville leg of the Four Roses Charity Cocktail Competition, where the best bartenders in cities across the nation compete for the title, all the while raising money for a specific charity. This year, $500 will be donated to the Folded Flag Foundation after each event. The winners of the events will meet in New Orleans for the finals and a chance at $2,500. The competition in Bourbon country was stiff, but victory was awarded to Kelsey Hoffman of Rye on Market for her cocktail, Flower Power, with utilized fresh herbs taken from the restaurant's garden.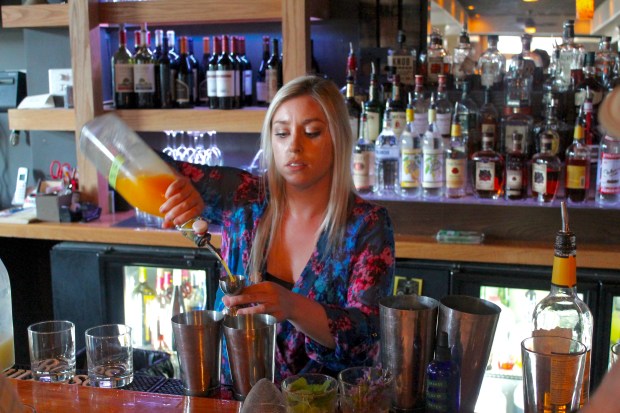 Flower Power
2 oz. Four Roses Yellow Label Bourbon
75 oz. Lime Juice
5 oz. Orange Juice
75 oz. of Simple Syrup
3 Drops of Orange Flower Water
7 Sage Leaf Flowers
5 Anise Hyssop Leaves
Method: Build all ingredients (except one Hyssop leaf and a few flowers) in a Cocktail Shaker. Shake until diluted. Then single strain over rocks into a Highball Glass. Garnish with remaining Anise Hyssop leaf and flowers.
Related: Best Whiskies Under $20
Warehouse and Bottling Facilities, Cox's Creek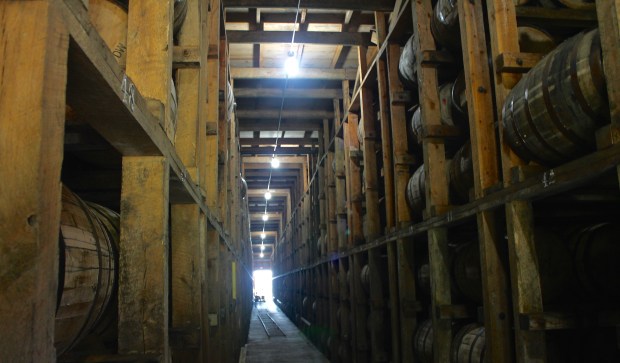 We started the next morning in Cox's Creek to tour the Warehouse and Bottling facilities. Shown around by Al Young, Four Roses' Brand Ambassador and Historian—who is on the cusp of celebrating fifty years with the company—we learned that Four Roses is the only distillery that uses single-story rack warehouses so as to minimize temperature changes between top and bottom racks which, in the summer and winter months, can vary greatly. This helps, Young explained, with consistency of flavor and aroma during the aging process.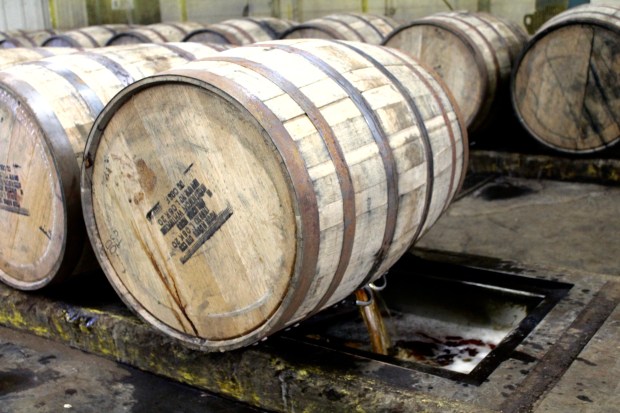 From there, we moved onto the bottling facility. Here, we saw the bottling line, as well as the (more important, in our opinion) filling and opening of barrels. We had to restrain ourselves so as to not just put our mouths under the open barrels. Because we thought about it. A lot.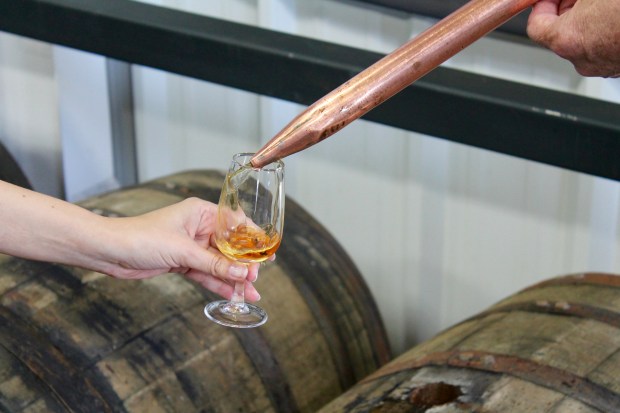 Next, we were treated to a private barrel tasting, with Young taking us through the ten different profiles used to create Four Roses bourbons. Each profile uses one of two mash bills as well as one of five proprietary yeast strains. If you've never tasted something out of the barrel, this is The Manual telling you to do so. Find a distillery and offer yourself as tribute, if you need to. This is an experience unlike any other for a lover of whiskey. Tasting from the barrel is the completely less awkward equivalent of speed dating—you get all of the characteristics of a certain whiskey in a short amount of time, finding out its potential with a mere swish of the tongue and a swallow. There's no adulteration of any kind before it hits the market. In short, it's what master distillers across the world are doing to figure out what should be going on the market.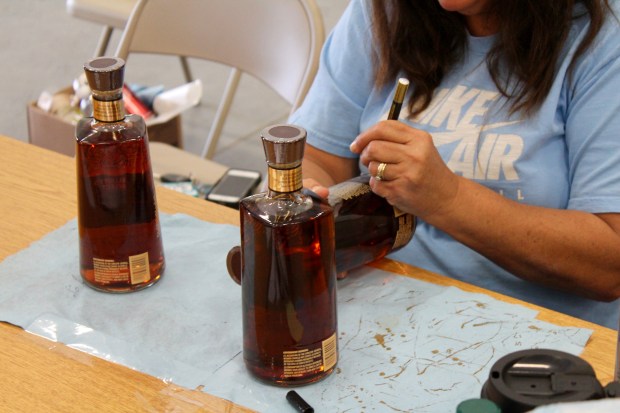 We weren't done at the facility, though, as Young led us to their still-in-construction newer facility, where we got to see bottles of the brand new Elliott's Select (more of that soon) being hand-numbered, but also these behemoth tanks, each capable of holding 28,000 wine gallons (we know it's bourbon, but that's the industry standard measurement) of bourbon. Think about that. 28,000 gallons of bourbon. And there are six of them.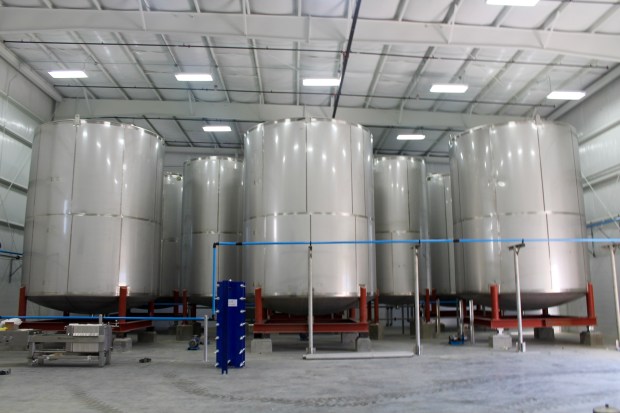 There's a lot of Four Roses in our future, and that is a beautiful thing.
Four Roses Distillery, Lawrenceburg
Our final stop was the Pièce De Résistance, the distillery itself. We were met by Brent Elliott, Master Distiller, and taken on a tour of the facility.
Having gotten his start in the company over a decade ago, working on the analysis side of things, he worked closely with former Master Distiller Jim Rutledge, honing his taste buds, nose, and knowledge of bourbon. He took over in September 2015, after Rutledge stepped down after over forty-five years with the company.
We'll be honest. The tour was great. We got to ask a ton of questions and Elliott answered all of them, but the real treat was after the tour itself was over. Elliott took us into his tasting lab to sample some of the wares, including the not-yet-on-shelves Elliott's Select.
Elliott's Select is, in short, a masterpiece. When it goes live at the end of June, you will want to hunt this down. Fourteen years old, this single barrel bourbon has a subtle oaky aroma that plays wonderfully with what could be described as peach jam—sweet, fruity, and pleasant.
The taste doesn't vary much from what you smell—again, stone fruits mingling with honey and delicately spiced vanilla. The bourbon maintains a lightness that practically slides down your throat before you know it. It's light, but it stays with you. The warmth that comes from good whiskey lingers after you've swallowed.
And, really, there's no way to follow up tasting a bourbon with the person who hand-selected the barrels that went into it, so we won't.
There will be roughly 8,000 bottles of Elliott's Select distributed nationwide for around $125, so get it while you can. You do not want to miss out on this.
Editors' Recommendations