With origins dating back about 10,000 years, butter has been highly cherished throughout the generations. In fact, the ancient Irish, Scots, and Norsemen loved it so much they would choose to be buried with barrels of it. Butter is delicious and anybody who says differently is just plain wrong. It's more than a simple spread for your morning toast or that special ingredient in your grandma's famous cookies — it's a way of life, a cultural staple.
While you may not be willing to include a barrel of butter in your burial plot, there are other ways to show your commitment to that yellow deliciousness. We've come a long way since the olden days and technology has come even further, so if you're ready to finally live up to your potential as the best butterer around, these gadgets can get you there.
The Cob Butterer – $6
Corn on the cob wouldn't be complete without a thin layer of butter brushed against every kernel. You can achieve this by grasping the butter with your bare hand and unevenly scrape it on that cob with a knife, or — if you're a seasoned pro — you can whip out your Cob Butterer. The choice is yours.
See it
One-Click Butter Cutter – $14
Do you like to add pats of butter to everything you eat? We do, too. It can be irritating being forced to dirty a perfectly good knife for every meal you wish to butterize, but this beautiful butter contraption will yield the perfect pat of butter every time, with just one click. Impressed? You should be.
See it
Heated Butter Knife – $18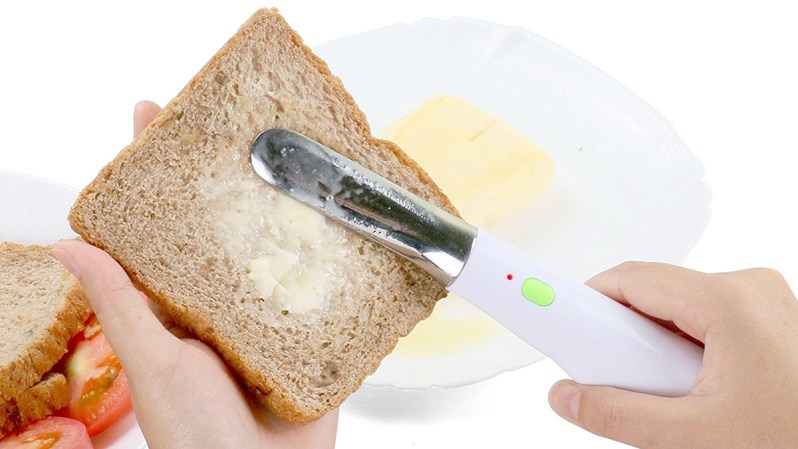 What is your current method of spreading butter? If the answer is 'just a butter knife,' then you're missing out on one of the greatest butter accessories technology has to offer. The heated butter knife offers a better way of spreading that golden flavor across any food surface. It's rechargeable and it's fantastic.
See it
Butter Knife Magic – $12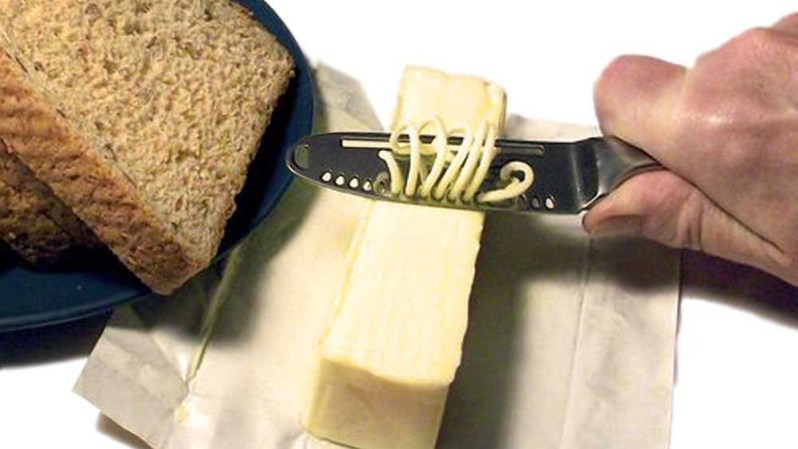 It grates, slices, curls, and spreads like a dream. If you're looking for an all-in-one butter tool, then look no further. This is perhaps the most versatile butter knife you'll ever encounter, so don't miss your chance to change the way you spread that flavor.
See it
Stainless Steel Butter Slicer – $12
When you have a lot of people gathered around the dinner table, you're likely going to hear "Can you pass the butter?" a few too many times. With a butter slicer, you can have pre-cut pats of butter ready to go for all of your guests and maximize butter passing efficiency like never before. Also, it's dishwasher safe, so there's that.
See it
Editors' Recommendations