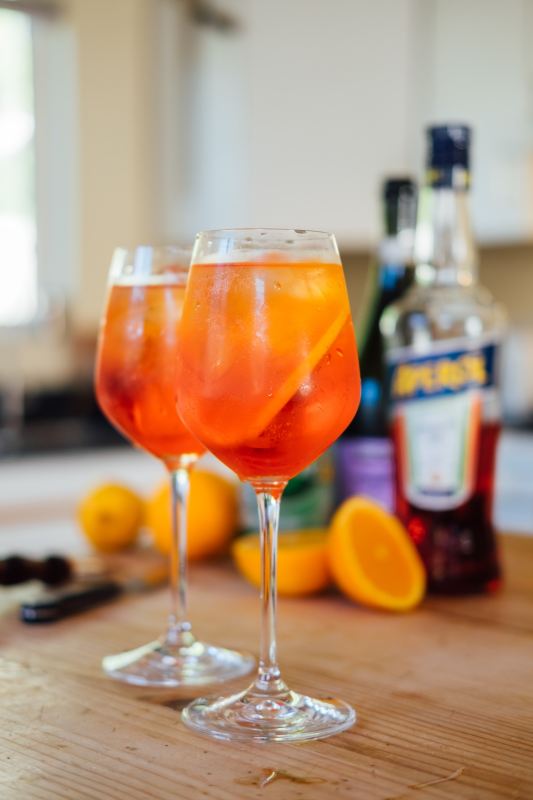 When it comes to trending cocktails, it's hard to beat the recent appeal of a refreshing, effervescent spritz. For those unaware, a spritz is an aperitif (before-dinner drink), consisting of sparkling wine, digestive bitters, and soda water. It's often referred to as an "Aperol spritz recipe 3-2-1" (3 parts prosecco, 2 parts Aperol, and 1 part soda water). It's been a popular drink in Italy for more than 100 years with its genesis in Venice in 1920. The Aperol spritz is the most popular contemporary version of this drink (and one with flavors that seem to be heavily debated online).
This thirst-quenching, memorable cocktail consists of only four ingredients. They are Aperol (an Italian liqueur), prosecco (an Italian sparkling wine), club soda (or soda water), and an orange wheel for garnish. It's simple, elegant, and perfect for a hot, hazy afternoon. But honestly, it works any time of year. Who wouldn't want to imbibe a tasty cocktail before a meal all year long?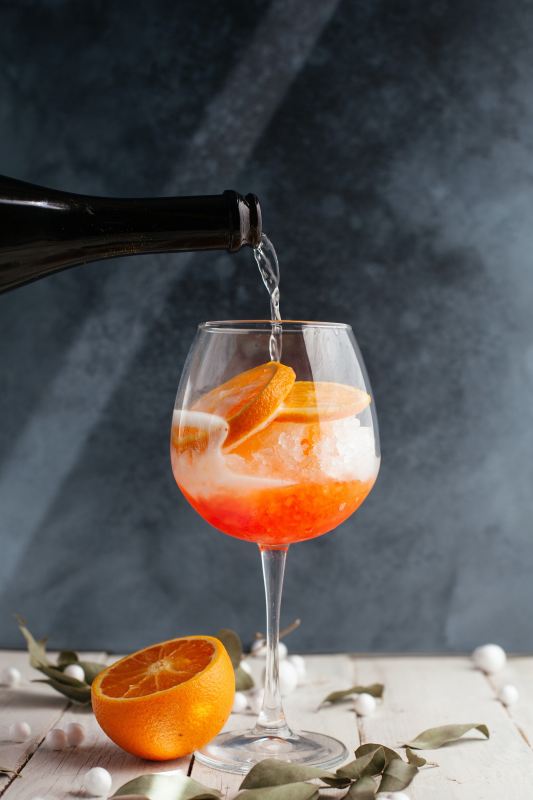 What is the history of the Aperol spritz?
While you might have seen this cocktail trending this summer and fall (and for the last few years), it's not a new drink. While some mixed drinks have murky, hard-to-verify histories, the Aperol spritz has a clear creation. While the spritz itself has been around since the 1800s, Aperol has only been a brand since 1919. This now-famous cocktail was created by the folks at Aperol to highlight the bitter liqueur in the 1950s.
Touted as a before-dinner cocktail, like many classic cocktails, it's seen renewed enthusiasm in the last few years. While popular in the U.S., visit Milan, Venice, or any other northern Italian city and you'll find countless people enjoying this thirst-quenching cocktail during the mid-afternoon.
What does it taste like?
Even though it doesn't have many ingredients, the Aperol spritz is a surprisingly complex cocktail. There's some bittersweet flavor from the Aperol with herbs, botanicals, and orange peels. The addition of prosecco gives it some effervescence and the soda water or club soda adds a crisp, thirst-quenching, refreshing flavor.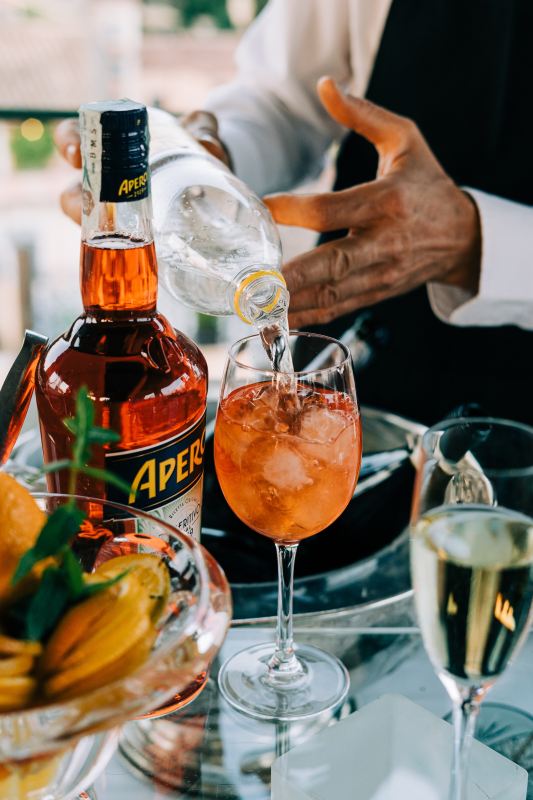 Why is it so popular?
The Aperol spritz is a surprisingly divisive cocktail. Some drinkers love it while others hate it. You can see why each camp has its opinions. It's refreshing, semisweet, and perfect for a hot day. It's also bitter, like a negroni (another drink with a love/hate relationship in the cocktail world).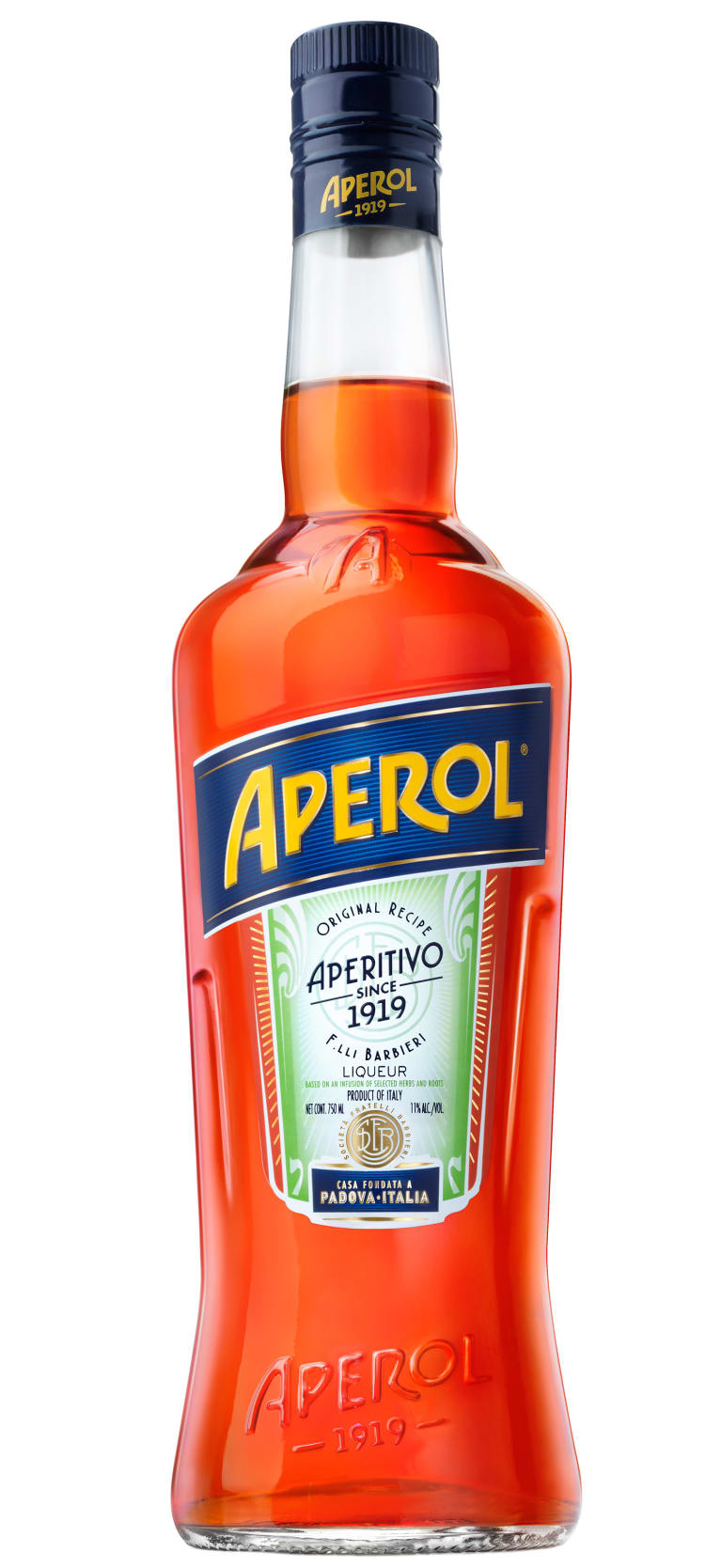 What is Aperol?
Aperol itself is an Italian bitter liqueur. It gets its flavor from the use of chinchona (this root gives the aperitif its bitter flavor), rhubarb, gentian, and various herbs, botanicals, and fruits. It's known for its bittersweet, citrus, and herbal flavor profile.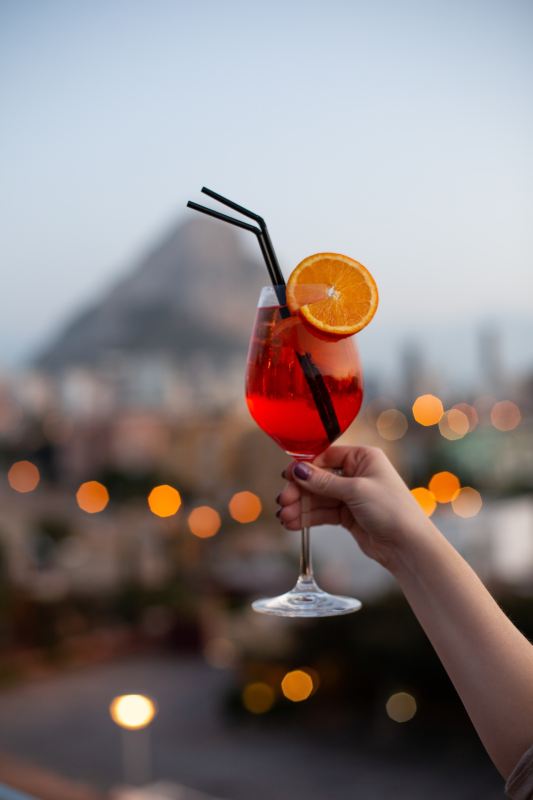 When should you drink an Aperol spritz?
The drink was created to be a before-dinner drink as a way to prep your taste buds for the meal to come. But nobody will show up and scold you if you drink it after dinner or randomly during the day. It's most suited for warm weather, but nobody would dispute its appeal any time of year. There's no wrong time to enjoy the bittersweet, citrus, refreshing flavor of a classic Aperol spritz.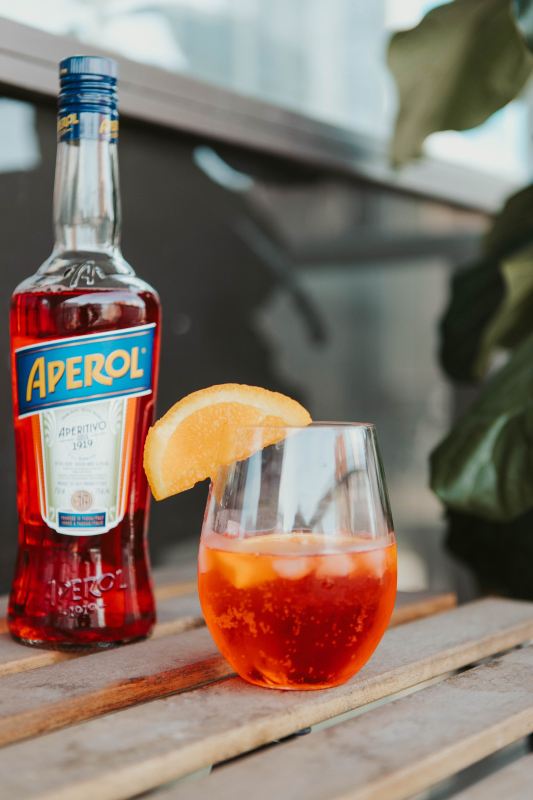 Aperol spritz recipe
Ingredients:
3 ounces of prosecco
2 ounces of Aperol
Topper of club soda (or soda water)
An orange wheel garnish
Method:
In a balloon wine glass, add ice. Add Aperol and prosecco, and then top with club soda. Stir to combine. Garnish with an orange wheel.
Editors' Recommendations