After a few bouts with hours-long lines and the costume-wearing residents of the happiest place on earth, you're gonna need a drink. Fortunately, many of the most famous amusement parks have adult-only getaways.
The most legendary of them all is Club 33. This members-only bar functions like a speakeasy and gilded society all in one. The first opened in 1967, right next to Walt Disney's Victorian-themed apartment in the sprawling southern California micro-planet otherwise known as Disney Land.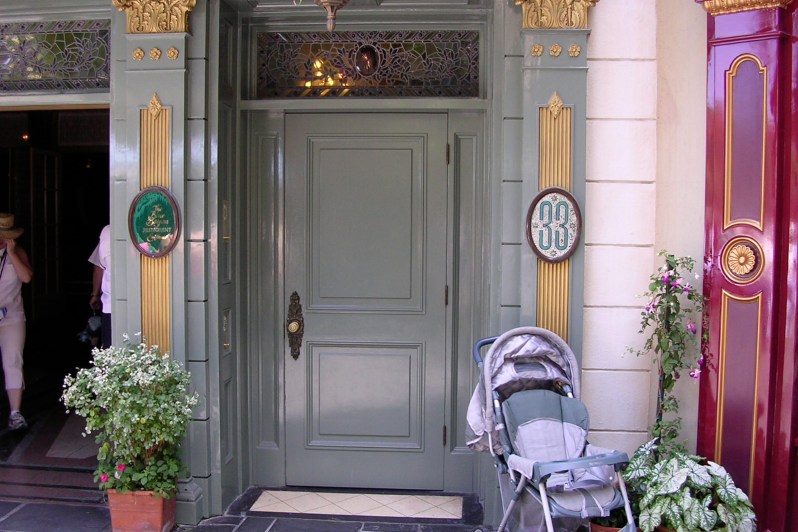 With exorbitant memberships fees (well into the five-figures) and annual dues nearly as steep, Club 33 isn't for all (or even most, let's be real). But that's kind of the point, as it was originally modeled after the high-end VIP lounges on display at the New York World's Fair in the mid-1960s. The original location underwent a remodel in 2014, but it's still home to outlandish things like large props from old movies and a harpsichord that's allegedly been played by both Paul McCartney and Elton John.
Is it worth it? Having never been, I can't say. The cocktails are rumored to be divine, made from some of the most coveted spirits available. Like any good bar or award-winning restaurant, Club 33 relies on the wisdom of industry veterans to turn out inch-perfect classics and inventive new drinks. As recently as 2011, the waiting list to get in was reported to involve a wait of roughly 14 years.
Located in Club 33, there's a bar called Salon Nouveau and a restaurant that goes by Le Grande Salon. Being a showpiece, the club requires some showpieces. It's been reported the place houses some extremely rare bottles, like a Johnnie Walker The John Walker, of which there are only two bottles known in the states). The drinks program, social media suggests, is among the best out there.
One of the main draws, of course, is the exclusivity. That element feels all the more dramatic smack dab in the middle of one of the most popular family vacation destinations on the planet. It's pretty hidden, too — deliberately so — tucked away right near the Pirates of the Caribbean ride in New Orleans Square. Club 33 is completely outrageous and we Americans can't get quite enough of that sort of thing.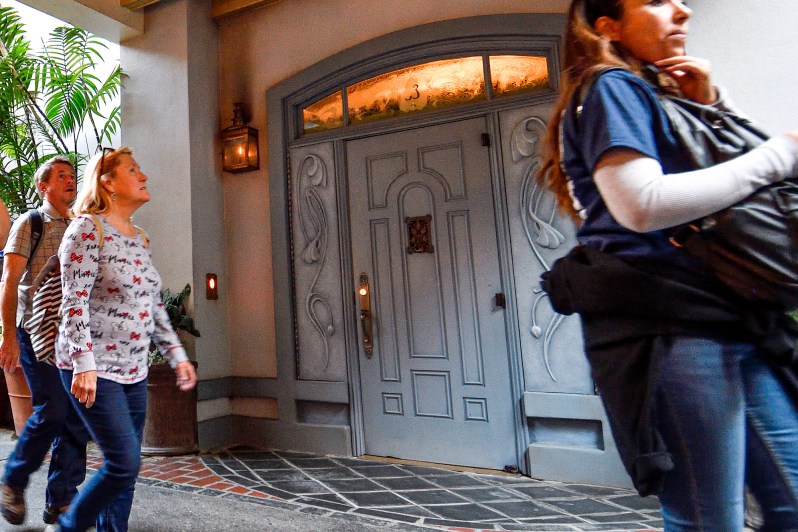 The popularity of the original club has spawned sibling versions in Disney projects in both Tokyo and Shanghai. There's also a similar club at Disney World in Florida, which opened a few years back. Naturally, there are other places to get hooch on or just beyond park grounds, but nothing nearly so extravagant, secretive, expensive, and unshared.
What about other parks? Club 33 is the crown jewel, but you can still get a good cocktail at popular amusement parks all over the place, minus the membership obstacles. Trader Sam's is open to the masses, a tiki bar just outside of Disneyland in the park hotel. There's the Rose & Crown, an English-inspired pub that's part of the park's Epcot Center in Florida. Then, of course, Epcot itself is a boon for drinkers, as you can drink your way around the world if you see fit, stopping in the different country areas to try "local" concotions, beers, wine, and more.
At Six Flags, while the kids take in some hurl-inducing rollercoasters, the parents can sneak away to a beer-friendly spot like Metro Pub at Six Flags Magic Mountain. At the Mall of America outside of Minneapolis, distractions abound at Nickelodeon Universe. Adults can imbibe in several spots throughout the massive mall, including FireLake Grill House, Crave, and the over-the-top Sugar Factory.
At the ever-popular Busch Gardens in Virginia, visitors can relax with a pint at Brauhaus Craft Bier Room, touting 30 rotating draft beers. In short, there's usually a bar in or around the places your kids want to visit most. And a good drink after a long day of activities can keep a family vacation from becoming the stuff of a National Lampoon film.
Editors' Recommendations