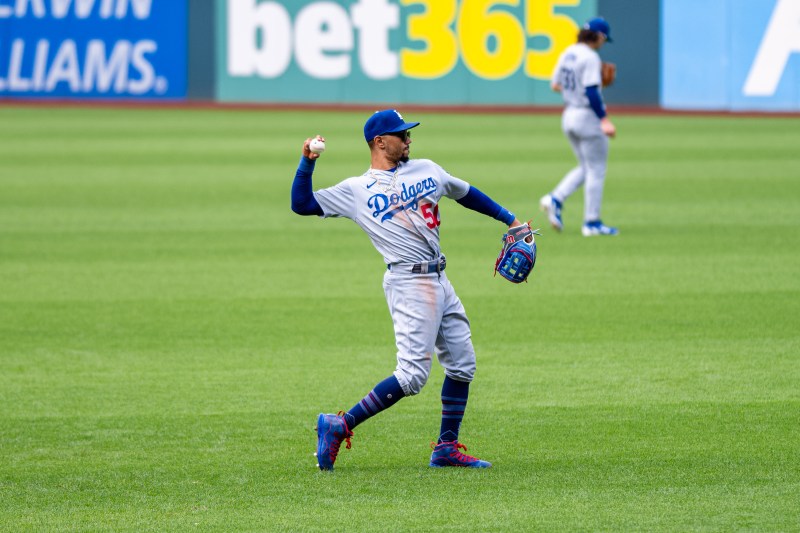 Even a short road trip poses challenges to eating well, with tempting drive-through windows and enticing gas station snacks at every turn. Even the most disciplined can be lured by the alluring aroma of fast food. For MLB superstar Mookie Betts, veering off the healthy eating path while traveling isn't an option.
In the world of MLB, where the schedule is loaded with lengthy away games, Betts knows that maintaining a healthy diet is essential, no matter how far he is from home. He's a prime example of how being on the go doesn't have to derail your commitment to healthy eating. So, join us as we delve into the secrets of Mookie Betts' on-the-road "travel kitchen" and discover how this athlete stays true to his health-conscious lifestyle, no matter where his baseball journey takes him.
What is a travel kitchen?
A travel kitchen isn't just a convenient setup; it's a game-changer for athletes like Mookie Betts, and it can be a game-changer for anyone striving to maintain a healthy diet while on the move. When the LA Dodgers hit the road, they bring their A-game on the baseball field, and Mookie Betts brings the kitchen. It's no secret that constant travel, bouncing from one hotel room to another, can make it all too easy to succumb to unhealthy eating habits.
However, Mookie Betts is all about winning on and off the field. To fortify himself against the allure of fast food and convenience store snacks, he equips himself with a fully stocked travel kitchen. Inside this culinary command center, you'll discover an array of tools designed to keep his diet on track. His toolkit comprises electric skillets, an assortment of utensils, and a stash of shelf-stable essentials like maple syrup and peanut butter.
In today's modern age, securing groceries on the go is a breeze, thanks to convenient delivery services. This ensures you maintain your health-conscious choices and can be a lifesaver for your waistline, as it empowers you to stay in control of the ingredients that go into your meals.
How to eat healthy: Things to include in your travel kitchen
When away from home, creating your own travel kitchen can be a game-changer for your commitment to a healthy lifestyle. Aside from the healthy foods you'll eat, you'll want to consider the equipment you bring along.
Equipment essentials
You'll need a way to cook your food if you plan on preparing meals. Griddles are a great alternative to a single burner because they offer a larger cooking surface and are often times electric, with no open flame required. There are many hotels that restrict certain appliances, so be sure to check before packing. A blender can also be a versatile ally in your culinary adventures if you're craving soups or shakes.
Kitchen utensils
Don't overlook the essential utensils for both cooking and dining. Portable dinnerware guarantees a comfortable and convenient meal experience. Ensure you pack items like spatulas, serving spoons, and knives (when appropriate) for meal preparation, and don't forget the utensils you'll use to enjoy your food.
Cleaning supplies
An organized traveler also considers post-feast cleanup. Keeping your kitchen on wheels clean is easy with compact cleaning essentials like dish soap, sponges, and dish towels. Don't forget about disposable options when clean-up may be more difficult.
If you're going on a road trip, a portable kitchen can be a game-changer. If you're flying to your travel destination, quite a few of these items won't be allowed in your carry-on, and you should be sure to check your airline's rules when it comes to checked luggage for each item. By having a system in place to allow for the convenience of healthy eating, you will be all set to hit your nutrition goals on the go.
Editors' Recommendations