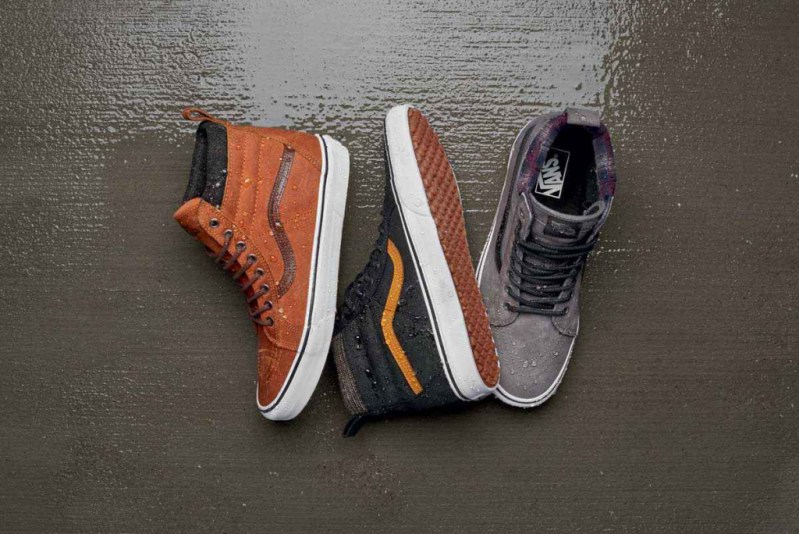 When the rain and snow hits, your number of wearable shoes likely dwindles. Some pairs protect better against the elements, while others are too stylish to wear out in the wet weather and risk ruining them. What if, we could have the best of both worlds? You know, both durability and steezability. Thanks to skateboard sneaker god, Vans, we can.
Vans recently released the 2016 edition of their stylish Mountain Edition sneakers that can be your favorite pair of boots and stand up to the winter weather at the same time: the SK-8 HI Del Pato MTE collection. The compilation offers a few different varieties, all of which boast the old school Vans Classic high-top flavor and a durable weatherized exterior. It's easy to see why these waterproof Vans boots are a must have.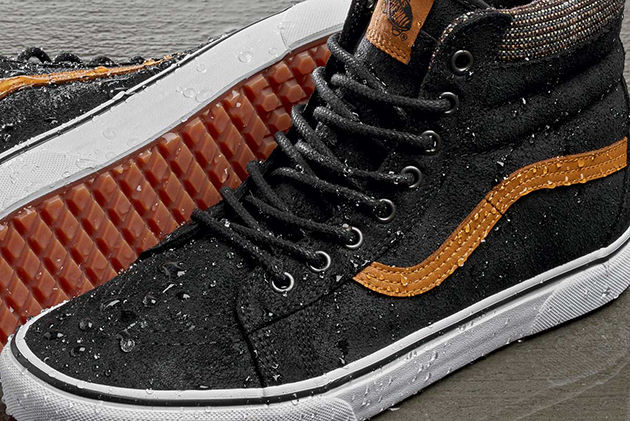 This particular shoe is styled with water-repellent leather and suede, with the original waffle sole and revamped build that pays homage to Vans' long snow boot heritage. The new lug outsole reverses the old mold and tightens traction in wet terrains and snow. On the inside you'll find a fleece interior, which will keep your feet extra warm for those brisk hikes or trips out on the town in the winter.
Don't believe it? Check this out.
Vans also released a collaborative design with The North Face that are absolutely beautiful. Not only do these also boast the terrific water-resistant technologies, these stunt a simple and beautiful all black appearance.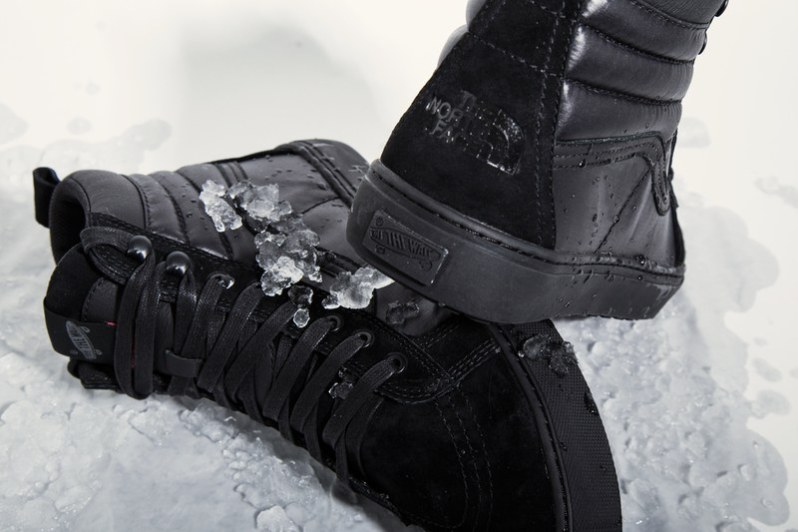 If you don't have a pair of winterized boots yet, we recommend taking these into consideration for your first pair. Keep in mind, though, that they likely won't last as long in an everyday rain and snow climate like the more expensive, likely less stylish boots. If you're looking for something that protects more against the elements and still has some flare, try these on for size: Timberlands.
Editors' Recommendations