If you don't own a pair of Chacos, have you ever lived?
Now, some fashionistos might say that a pair of Chacos is akin to wearing a pair of Crocs, but hear us out. Unlike those dumpy, foamy, useless, clog-like creatures known as Crocs, Chacos make up for their own lack of "sophisticated" style with comfort and utility, offering the wearer a certain fashion-forward chutzpah that most men are too timid or too stylistically conservative to pull-off.
In other words, Chaco sandals were destined to be streetwear before streetwear became a thing again. With their chunky soles, straps and webbing, and "hiker" profile, Chaco's ability to stand out on account of its design sensibility is a key feature in the world of streetwear — just ask Supreme.
Now Chaco sandals truly landed dead-center of the streetwear scene with the brand's latest collaboration with the well-known bag and accessory brand, Topo Designs. Both companies' love of graphic elements and bright colors resulted in a Topo Designs X Chaco sandal (and accompanying bag and accessory line) that is an homage to the Memphis Group of postmodern art and design, as well as a practical leap into the hype-fashion world.
The Mega Z Cloud Sandal sports a repeating geometric color-blocked design and PU midsole Chaco Cloud cushioning to keep your feet comfortable from a hike to the high street. Topo Designs X Chaco also offers a backpack, smaller side-bag, and a dog collar and leash, so even Fido can get in on this color-blocked coolness.
Topo Designs X Chaco Mega Z Cloud Sandal – $115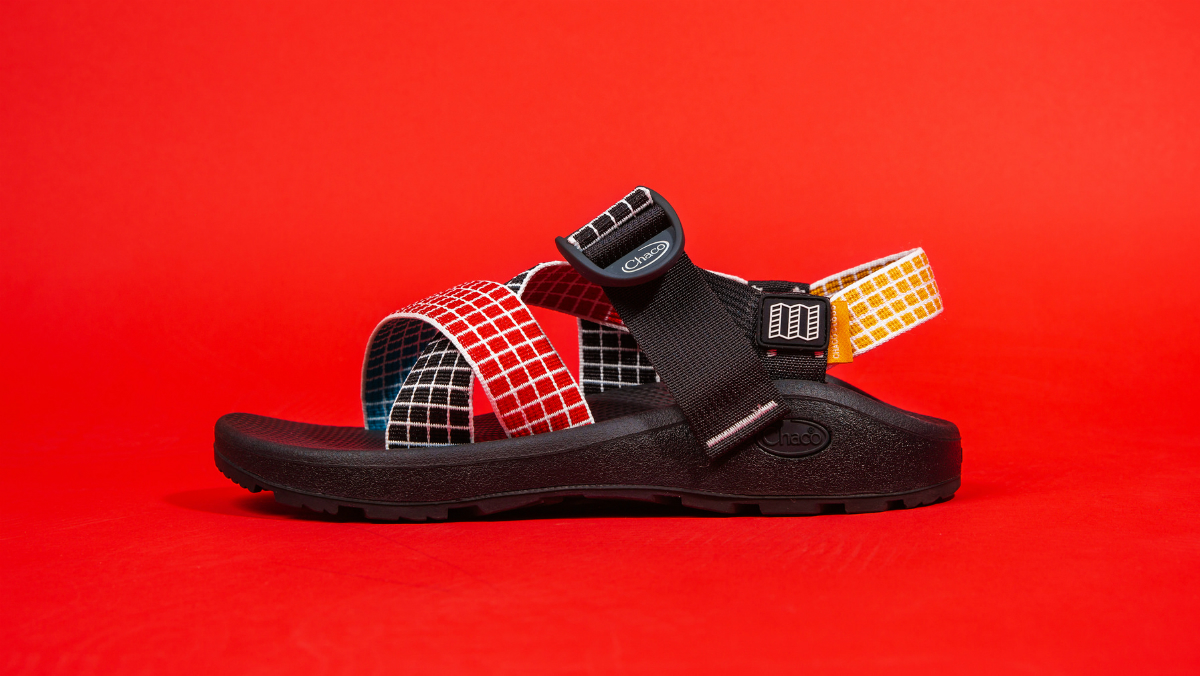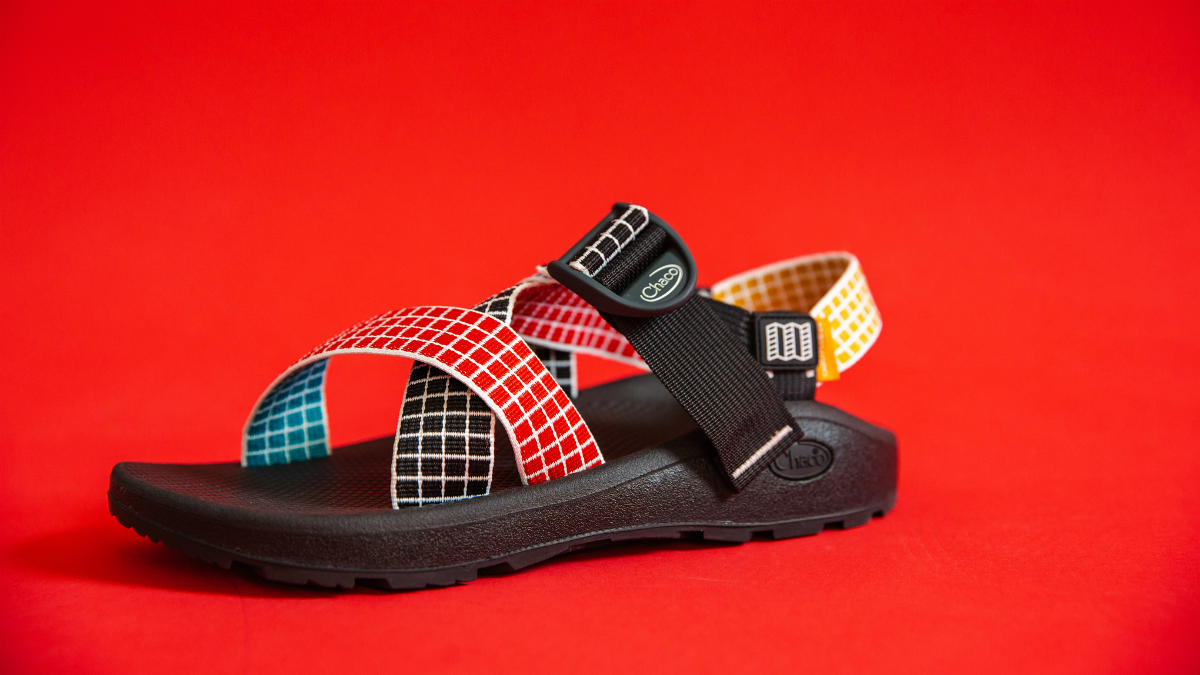 Topo Designs X Chaco Rover Pack – $169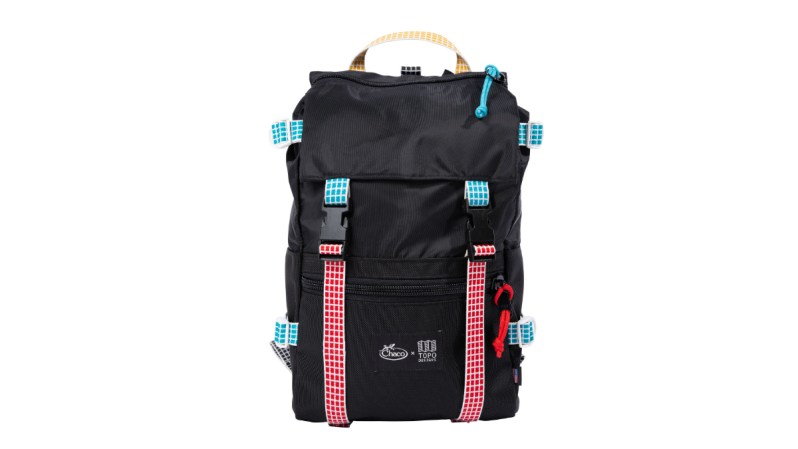 Topo Designs X Chaco Quick Pack – $89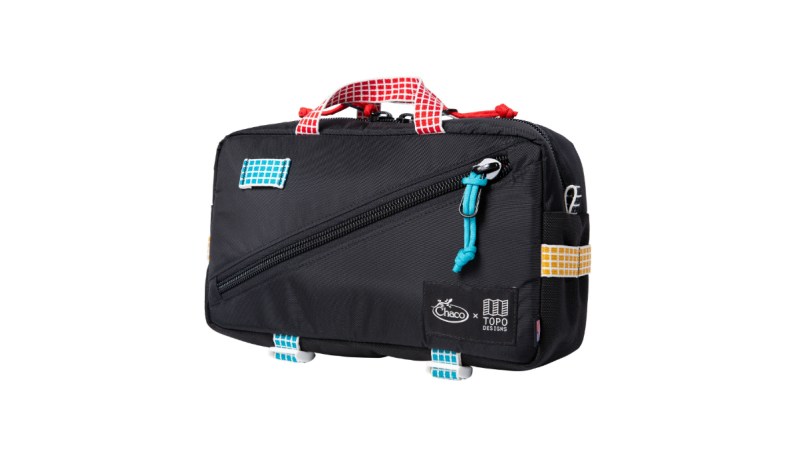 Topo Designs X Chaco Dog Leash – $29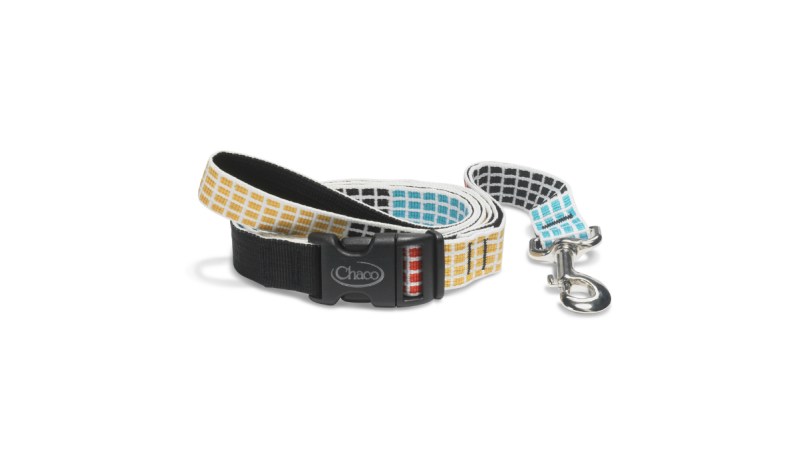 Looking for other sandals, flip-flops, and slip-ons? Look no further than our guide to the best way to expose your toes this summer.