Designer Tom Cridland started his eponymous fashion brand nearly three years ago with the aim of making the best pair of men's pants available. "I wanted to start a direct to customer online only brand specializing in luxury, durable clothing and offering it at an accessible price point. To start with I decided to focus on trousers," he explains.
His sustainable menswear label has since expanded to include sweatshirts, T-shirts, shirts and jackets, and is probably now best known for its "30 Year" sweatshirts, tees, and jackets: durable products that this London-based entrepreneur guarantees will stay new-looking even after three decades of wear.
An avowed opponent to the wastefulness of so-called fast fashion, Cridland subscribes to a "buy less, buy better" philosophy and recently launched The Entrepreneur's Shirt on Indiegogo. The sale of these button-up tops will aid young business people around the world.
He recently caught up with me about his ever-growing brand, which is currently worn by customers on six continents….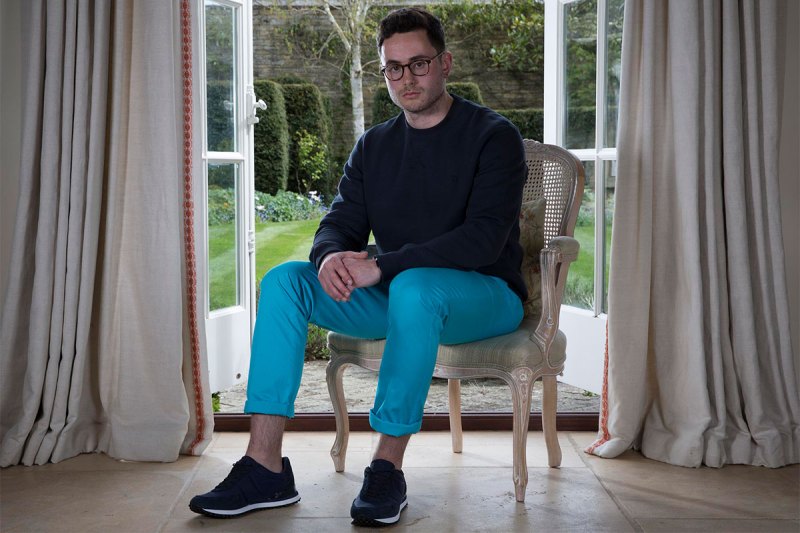 Your products come with the famous "30 Year Guarantee." How can you make a living selling pieces that last so long?
Sustainability is not philanthropy. It's just fair business practice. Fast fashion relies on planned obsolescence and wardrobe staples being made so badly they fall apart to keep customers coming back. The Tom Cridland brand makes wardrobe staples, like The 30 Year Sweatshirt or The 30 Year Jacket, so well that we make a pledge to our customers that, should anything happen to your garment within the next three decades, we will repair it or replace in free of charge.
What have been your bestselling pieces thus far?
The 30 Year Jacket in Grey Seal, The 30 Year Sweatshirt in Classic Navy, and our Electric Blue trousers.
What are your personal favorite items and why?
I love the Grey Seal trousers because they are as comfortable as some tracksuit bottoms, but are incredibly smart and handmade out of wool and cashmere.
Tell me about the new Entrepreneur's Shirt project.
It's our first ever buttoned shirt. It comes with our signature 30 Year guarantee. It's an Oxford and I'm incredibly happy with the design. We're offering it for pre-order on Indiegogo at the moment. It's also a campaign to support entrepreneurship, something so close to my heart. Two charities, DEKI and Young Enterprise who support entrepreneurs in Africa and young entrepreneurs in the UK respectively, wrote to me. Ten percent of the sale price of the shirt goes to them and, as well as that, I'm meeting some MPs in November to lobby them for a greater focus on entrepreneurship and business training in our education system.
Who is the guy who wears Tom Cridland clothing?
There just isn't a typical Tom Cridland customer, we're a brand for everyone and we don't bracket individuals into any "target market."
What has been the "secret" to your success thus far?
A positive outlook and a genuine love of what I do. I am passionate about developing the finest garments I possibly can. I'm passionate to make a living for me and for my girlfriend of seven years, Debs, who is also my business partner. Above all, I'm passionate about having the opportunity to enjoy my work. Work should be a labor of love as it takes up something like 80 percent of the average person's time awake.
What's next for the brand?
We are releasing The 30 Year Christmas Sweatshirt in early November.
What has been the biggest challenge in getting people to buy clothing that will last and is not fast fashion?
Explaining that sustainable fashion like a The 30 Year Sweatshirt doesn't primarily serve to protect the environment. It saves the customer money on cost per wear of something like a plain colored navy sweatshirt that, with fast fashion, they'd have to go out and replace every one or two years. The customer also looks better because of The 30 Year Sweatshirt's superior quality. Finally, it helps protect the environment and our natural resources by not contributing to the needless and already huge cycle of consumption and waste that is the result of fast fashion.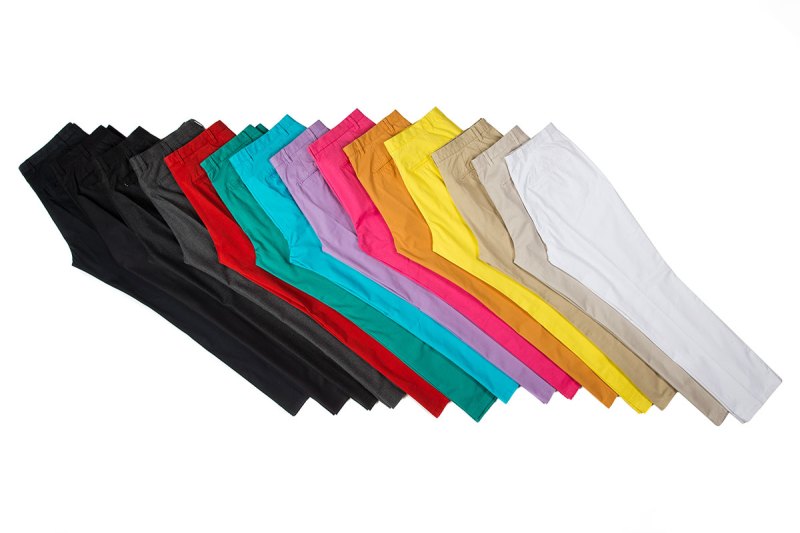 What fabrics do you use?
All our fabrics – cotton, wool and cashmere – are sourced from Biella in nothern Italy. The fit is elegant, but designed to fit a variety of body types in a flattering way.
You are sold exclusively online. Why did you go this route?
I was inspired by U.S. e-commerce brands like Harry's and Greats to create a direct consumer online only brand of my own. It allows me to offer truly luxurious clothing at an affordable price point. Tom Cridland clothing is of a quality you might find on Bond Street or Fifth Avenue, just without the astronomical prices.
What sets the brand apart?
Our roots in true bootstrapping entrepreneurship, our links to many respected musicians and actors, our unique 30 Year sustainable fashion concept but, more importantly than anything, our relentless drive to offer luxury garments of superb quality to our customers whilst cutting out pointless retail markups.
Why should readers of The Manual invest in your clothes?
The readers of The Manual undoubtedly know their stuff when it comes to fashion so I'd recommended trying one of our "30 Year" garments, as they are wardrobe staples with 30-year guarantees. This makes Tom Cridland clothing quite hard to argue against as an investment.
Editors' Recommendations