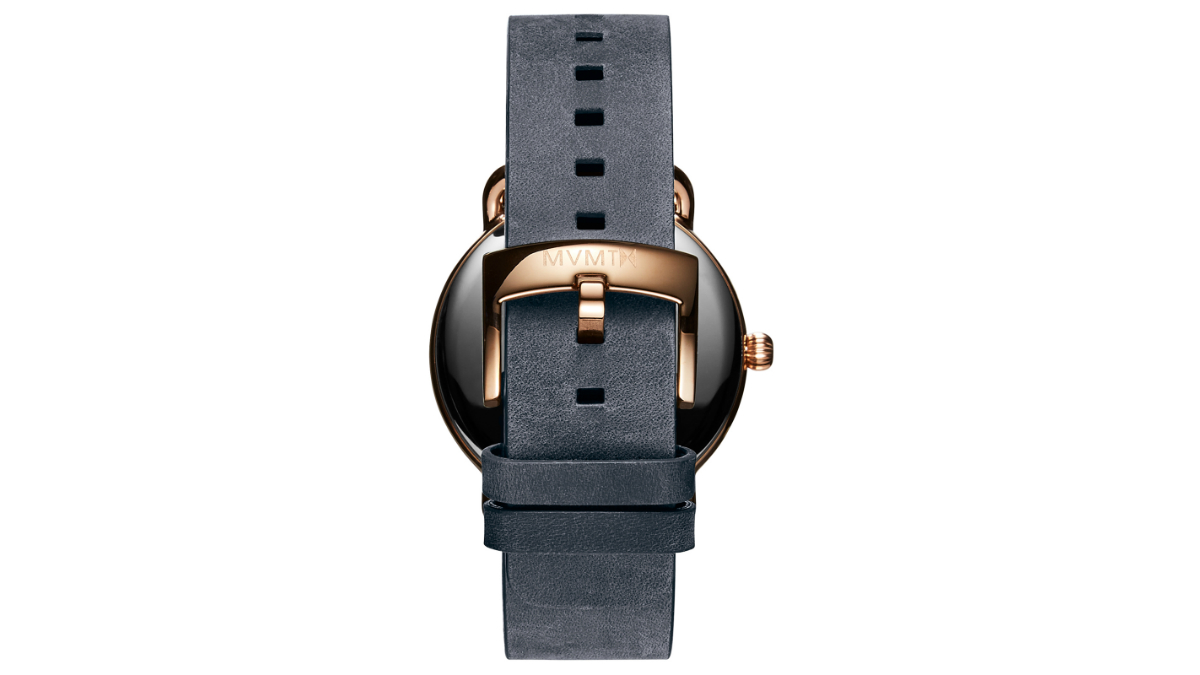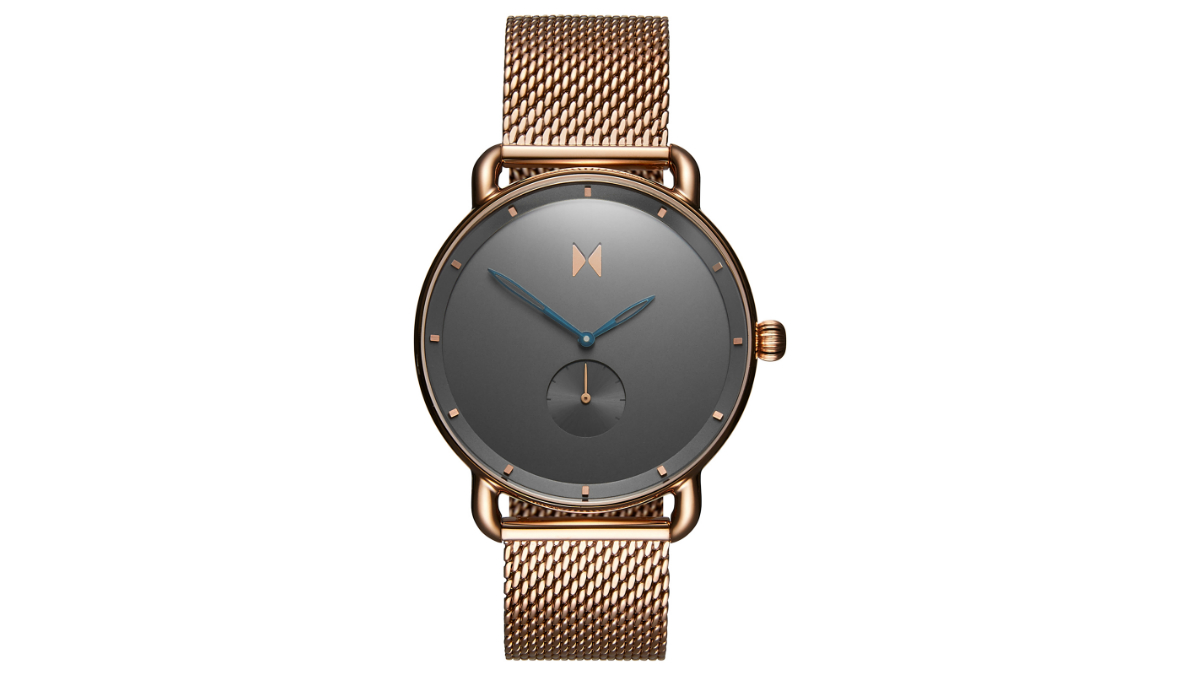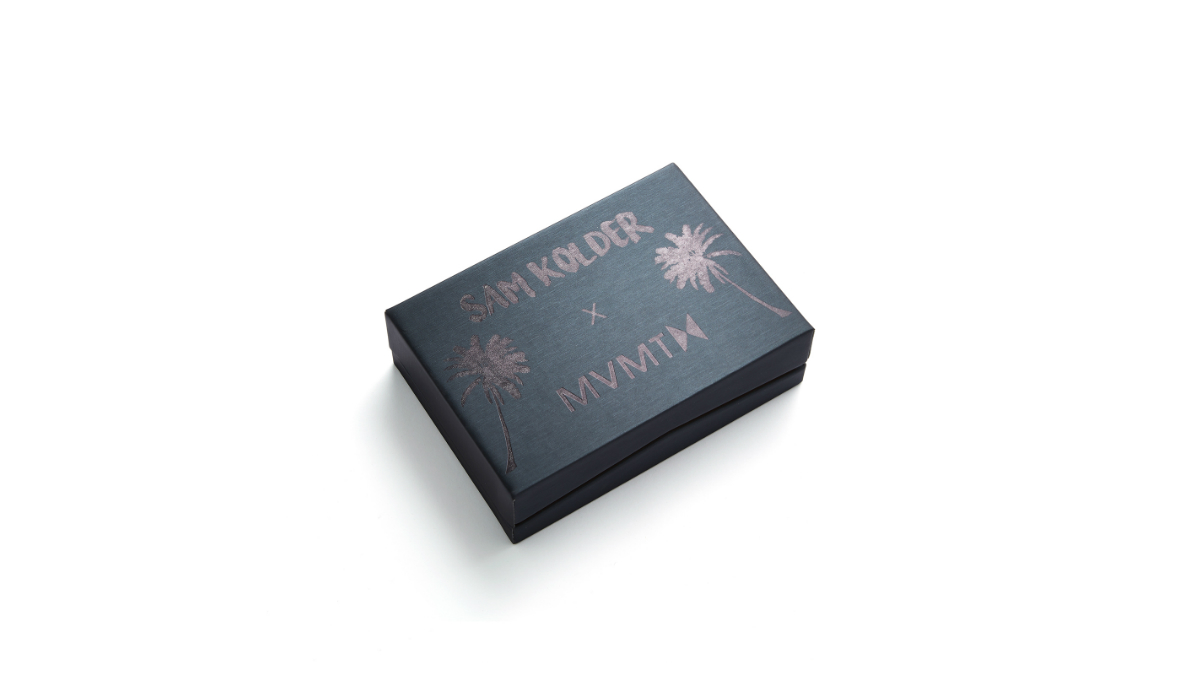 You know something is good when it sells out in less than a day. From SNES Classic Editions to super rare sneakers, if it's gone in under 24 hours, it is more than likely also great.
MVMT's latest timepiece collaboration, the MVMT X Kolder Collection, is no exception. Created and designed by MVMT in partnership with Instagram celebrity and global traveler Sam Kolder, the MVMT Revolver Watch Kolder Edition's aesthetic mimics that of Kolder's photography and video editing styles which so often are moody blue with highlights of illuminated oranges and pinks. The deep blue color of the watch strap gives a nod to Kolder's love of the ocean while the rose gold case and clasp details are an emulation of the pinky hues of the setting sun on the horizon. The back plate of each watch is engraved with Kolder's signature icon, the palm tree.
Internally, a battery-powered, two-hand/small second Miyota Quartz movement hides behind the blue-gray dial. The watch is water resistant up to five atmospheres thanks to the dome-hardened mineral crystal glass front. In addition to the blue watch strap, it also comes with a second rose gold mesh version.
The collaboration is a tribute to the world's greatest asset, time. Which is particularly important to Kolder, who lost his brother in an accident in 2014 and has been in pursuit of living his life to the fullest and filling every minute with adventure, exploration, and beauty ever since.
"When you look at this watch, I hope it serves as a reminder to live every day like it's your last," Kolder said in a statement.
While the watch is currently sold out, we're confident MVMT will provide a second-round of production, making this stellar watch available to everyone who wants to wrap one on their wrist. The MVMT Revolver Watch Kolder Edition retails for $180.
Want to be notified as soon as the MVMT Revolver Watch Sam Kolder Edition is available again? Just head over to MVMT and sign up to receive a one-time email when the product is once more available for retail.
While you wait, why not check out the best watch options under $500?
Editors' Recommendations