As many times as I've changed my personal style over the years, the one thing that's never changed is my insistence on jeans made from 100% cotton. Anything woven with spandex, polyester, or other synthetic fibers did not, in my view, qualify as real denim. If the prospectors of Levi Strauss' era wouldn't have been able to wear it, then it didn't count as real jeans.
These days, though, my views have changed. In a world where cotton agriculture and manufacture consumes more resources than any other fiber, insisting on 100% cotton seems positively un-American.
I'm far from the only one who feels this way. James Jeans, a cornerstone of the premium denim scene, recently launched a full new line of denim crafted from hemp, rayon and other alternative fabrics. According to CEO and co-founder James Chung, Alkhemist by James Jeans is a response to the urgent need for sustainable apparel that is beneficial to the environment.
"Before it becomes too late, we have to wake up to the harsh reality of our profligate ways of life. We are punishing the environment unnecessarily. We can change our life ways without compromising our lifestyle of comfort and joy. We wanted to put to action our beliefs by demonstrating that denim jeans can be made with sustainable and recycled materials."
Today's most forward-thinking fashion brands are focusing on jeans made from far more sustainable fabrics, but with the same structure and softness we love from classic cotton.
It's time for a jeans revolution. Get on board.
Hemp
Levi Strauss & Co.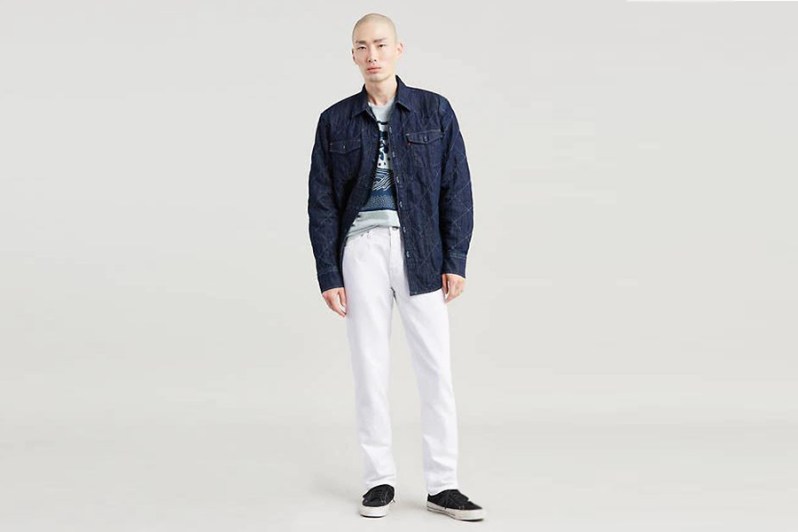 Unless you're a denim historian (and if you are, can I have your job?), you may be as shocked as I was to learn that the original jeans were made from hemp, not cotton. Levi's new Wellthread Collection (crafted in collaboration with Outerknown, another of our fave clothing brands) features the classic 511 Slim Fit silhouette done in a combination of hemp and cotton. How did this throwback compare to the denim we're used to from Levi's? The collection just debuted and it's almost sold out.
Rayon
Paige Premium Denim
The relaxed hip keeps you comfortable enough for Casual Friday, but the slim straight leg and refined finish let you get away with wearing them to work all week long. The luxuriously soft denim is made predominantly from bamboo-based rayon, which offers them just the right amount of stretch.
Modal
7 for all Mankind
Not for the faint of heart, these dauntingly skinny jeans are made from beechwood-based modal. Super soft they may be, but they're also the best motivation we can think of to keep that gym membership current.
Joe's Jeans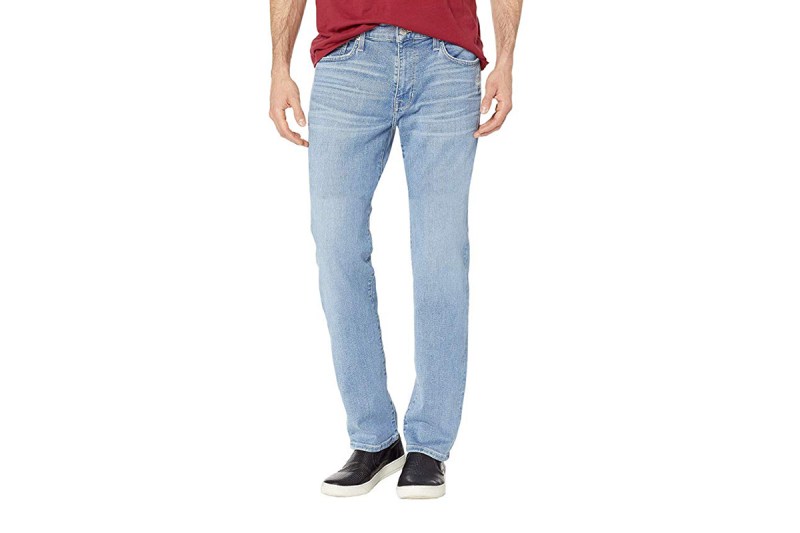 Made from modal and lyocell, two wood pulp-based fibers, this stonewash hue with its barely-there whiskering is the base for an iconic "dad on a Saturday" look. Pair these jeans with a broken-in flannel shirt and an adorable puppy and you'll be able to cancel your Tindr account.
Tencel
Lucky Brand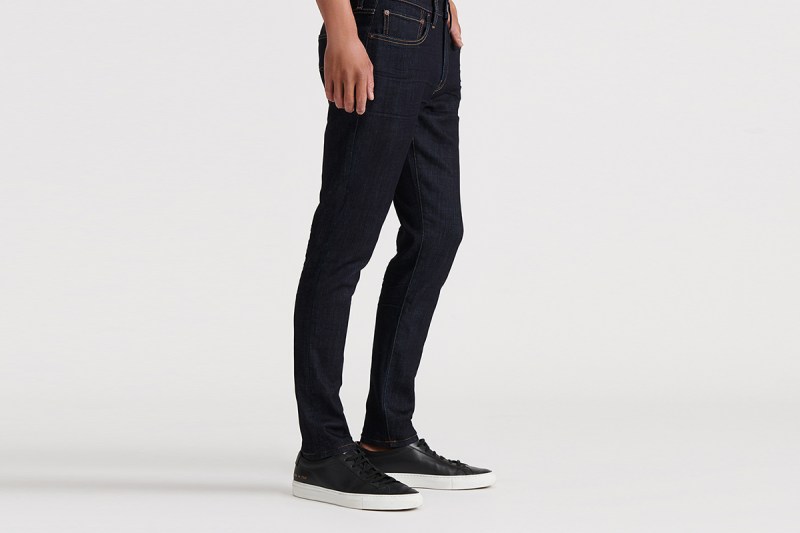 Big props to Lucky Brand for going the distance with a whole collection of jeans crafted from wood-pulp-based Tencel. Among their comprehensive line of profiles from slim to baggy, we like the 110 Skinny best. Notwithstanding its name, the close cut is roomy enough for a casual look, while the low hip gives it a little skater boy attitude.
Editors' Recommendations