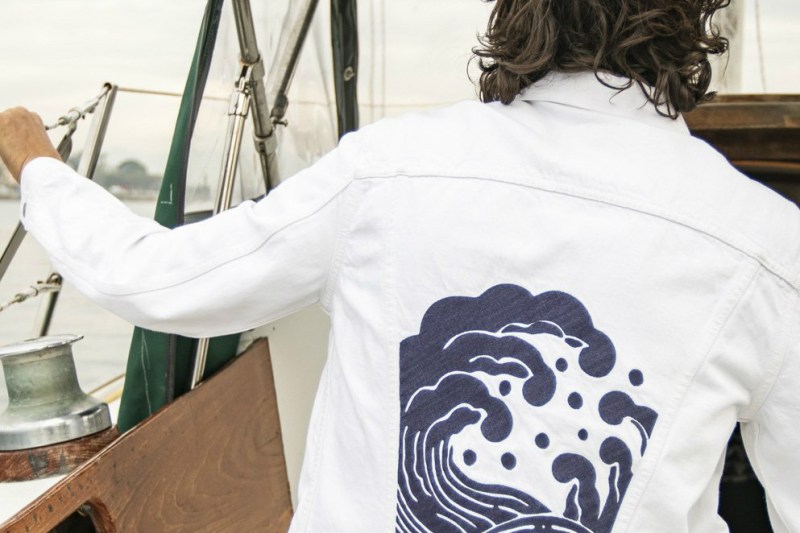 American clothing company Levi's is joining the sustainable fashion movement with a new, fully recyclable line of products.
The Wellthread Collection (a sustainability-first collaboration with California surf brand Outerknown) marks Levi's most recent foray into the eco-friendly space and sees the company utilizing cottonized hemp and recycled denim to make the old new again.
The cottonized hemp is a particularly important piece of the puzzle as it's reportedly the first time the material has ever been offered to consumers. Known for its rough, linen-like texture, hemp has traditionally been avoided by fashion retailers; however, Levi's has managed to spin gold (or rather, something almost like cotton) from the leafy plant by developing a special weaving method with a team of fiber technology specialists.
"We know hemp is good for the environment, but it has always felt coarse," explains Paul Dillinger, VP of Product Innovation at Levi's. "This is the first time we've been able to offer consumers a cottonized hemp product that feels just as good, if not better, than cotton."
So, why exactly is hemp better for the environment? According to Levi's, the plant requires a lot less water than cotton and also has less than half the carbon footprint, making it an attractive option for a future in which sustainable clothing is no longer merely an aspiration, but a necessity.
Though cottonized hemp may be in its early stages, the material makes quite a splash in the Wellthread™ Collection, where it's heavily featured in the 511™ Slim Fit Jean (available in Rinse and White, $128) and Embroidered Trucker Jacket (available in White, $198). Not only are these pieces built entirely from the brand's new cotton/hemp blend, but they're also sewn in facilities that invest in worker well-being. It's a one-two punch of sustainable materials and sustainable working conditions that make the collection such an interesting (and impactful) departure for the brand.
In addition to the Slim Fit Jean and Embroidered Trucker Jacket, the line also features a Western Shirt (made from the hemp/cotton blend, $168) and Board Short (made from 100% recyclable nylon, $98).
Shop the Collection from Outerknown Shop the Collection from Levi's
Editors' Recommendations