Tecovas ' handmade, premium western boots have long been a favorite of ours at The Manual. Its direct-to-consumer retail model ensures superb quality at a price that won't break the bank – a blessing to have as an option in the premium boot world. The Austin, Texas-based bootmakers have delivered yet again with their release of another beautiful flagship exotic boot silhouette crafted with American alligator leather.
Tecovas alligator boots are a first for the brand in their use of alligator belly material, with the exception of their caiman belly boots from a couple years ago. The boots hold true to Tecovas' signature style of high-quality craftsmanship, optimal comfort, and chic versatility.
The Tecovas alligator boot is available in two separate styles and two colorways: one, The Austin, features a classic cowboy boot cut with an angled heel; the other, dubbed The Townes, flaunts a roper boot shape with a shorter heel. Both profiles feature diagonally cut scales and a hand-lasted calfskin shaft coupled with unique, high-quality stitching for added resilience and longevity. The new boot release also marks a brand-new exclusive color scheme from Tecovas: an absolutely stunning and rustic mid-brown walnut.
Tecovas The Austin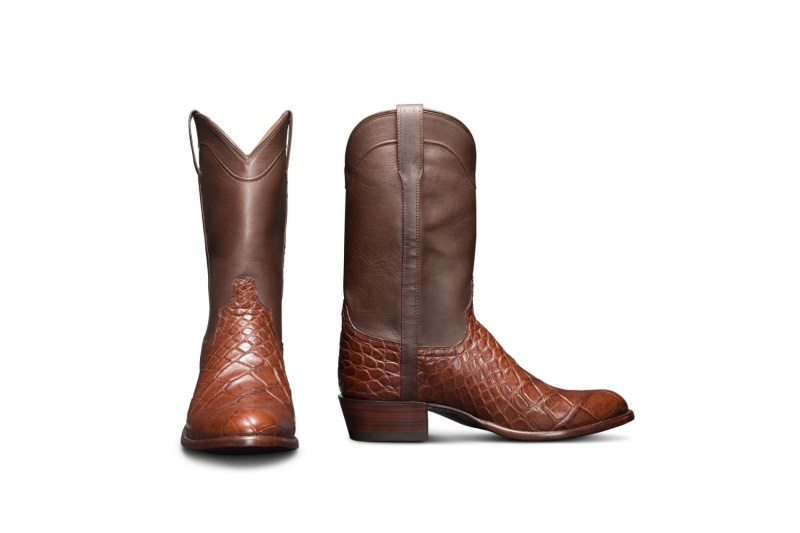 The Austin design is Tecovas' classic cowboy boot built for both casual and formal settings. This means you can rock these whether you're heading to a Honky Tonk for the night, a fancy black-tie event, or even a modish addition to your work wardrobe. They feature a unique strip-style construction for added style points, a hand-lasted angled heel (1½"), and a long complementary brown calfskin leather shaft (12").
Tecovas The Townes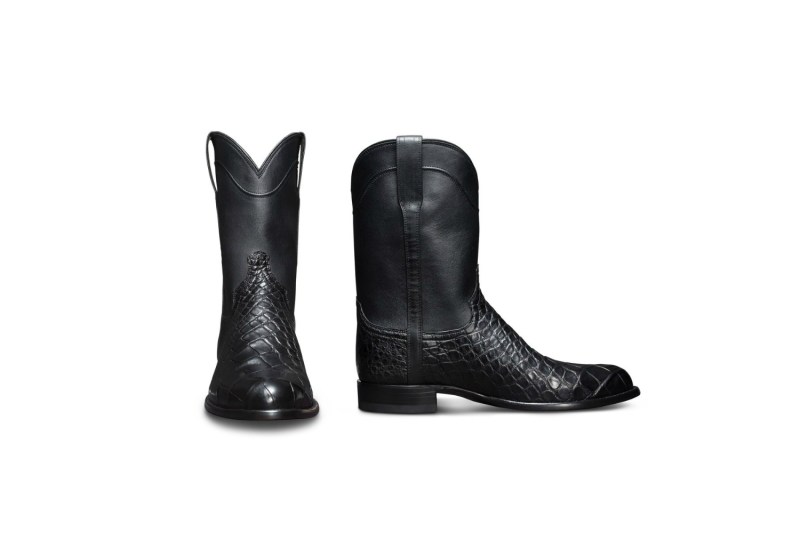 The Townes silhouette sports a roper style that comes with a shorter shaft (10"), a rounded toe, and a block-shaped heel (1⅛"). This Tecovas style is an even better piece for casual settings, but it still offers enough elegance for classy affairs, as well.
Tecovas has coined these as the "finest boots the brand has ever made," so Tecovas and everyday boot fans alike should both get a kick out of these puppies. The Tecovas alligator boots are now available on the Tecovas website and its retail store in Austin, Texas.