When you're on the slopes or exploring the backwoods, staying visible is essential. Even hunters don bright orange vests over their stealthy camouflage to alert others to their location because safety is more important than bagging that buck or shredding that fresh powder.
But let's be honest — that neon color doesn't look good on anyone. You know what does? Gold. Everyone looks good in gold.
Supreme, the coveted streetwear brand, and The North Face, one of the leading names in the outdoor industry, have released an adventure-ready collaboration for the man who wanders off the streets and into the wild. The spring 2018 collection features a complete lineup of outerwear and accessories in three noticeable but durable colors: gold, silver, and rose gold.
First up is the Mountain Parka, ($388) and matching Mountain Bib Pants ($388). These two pieces complete an ensemble that says, "I'm ready to ski/snowboard, but I'm also ready to party. (Or explore outer space)." The waterproof, fully seamed nylon creates a barrier between you and the elements thanks to several zippered and cuffed openings. Both pieces boast plenty of storage for your stuff, from the three interior pockets in the parka to the chest and hip pockets on the pants.
While the top and bottom are meant as a pair, we can't help but imagine a mix-and-match scenario with the park and the pants. Which duo would you prefer: rose gold and gold, gold and silver, or silver and rose gold?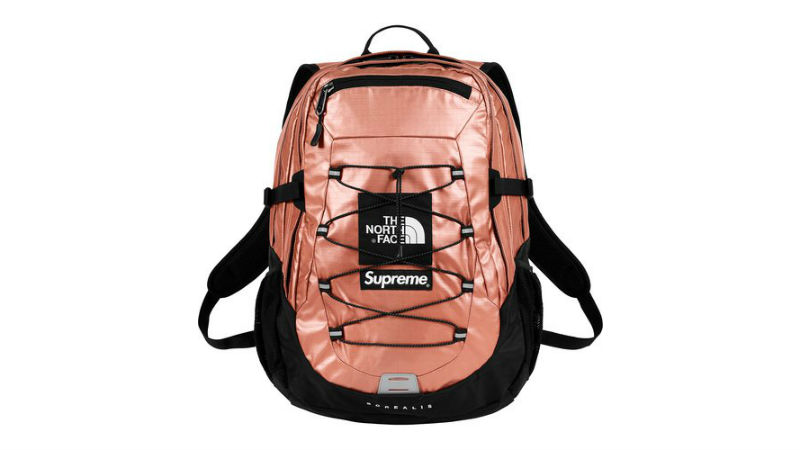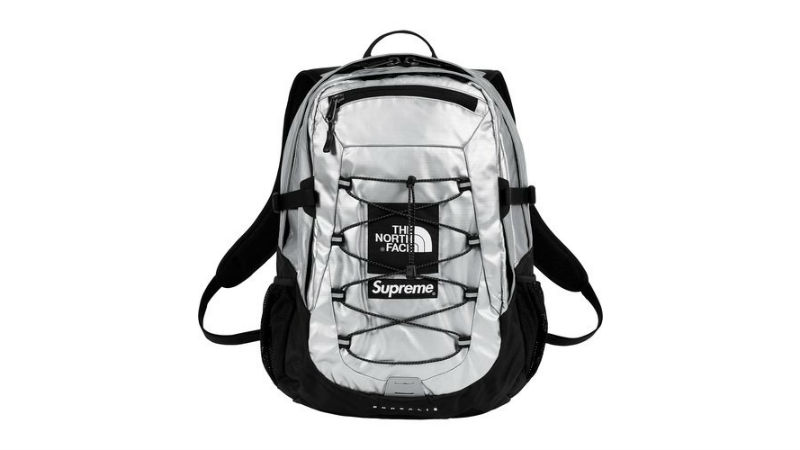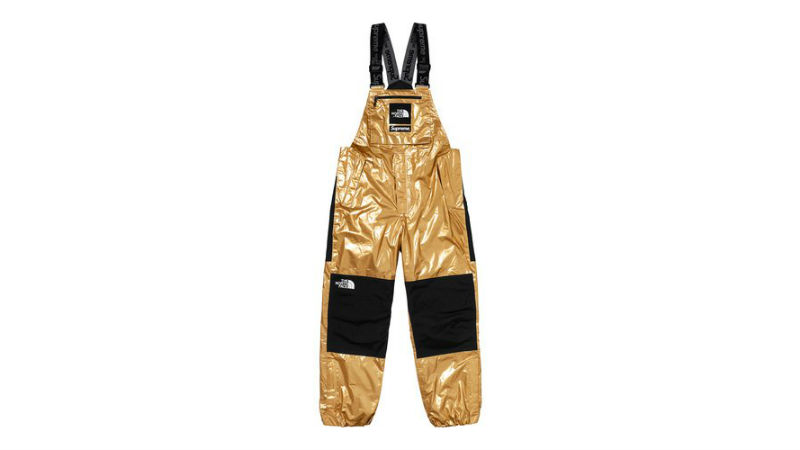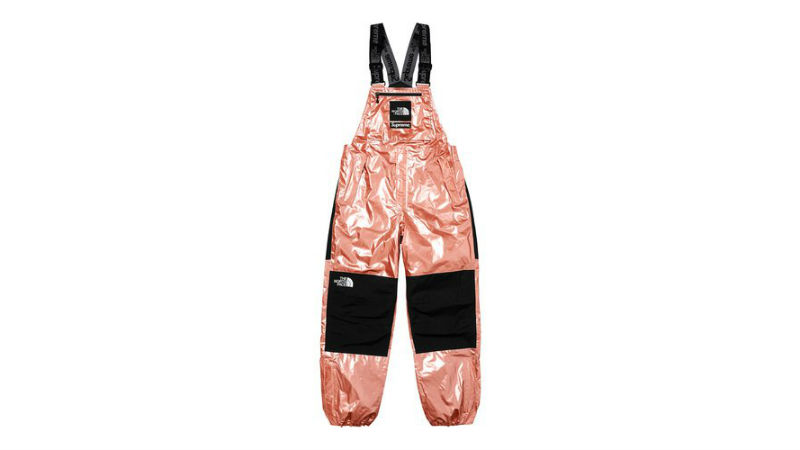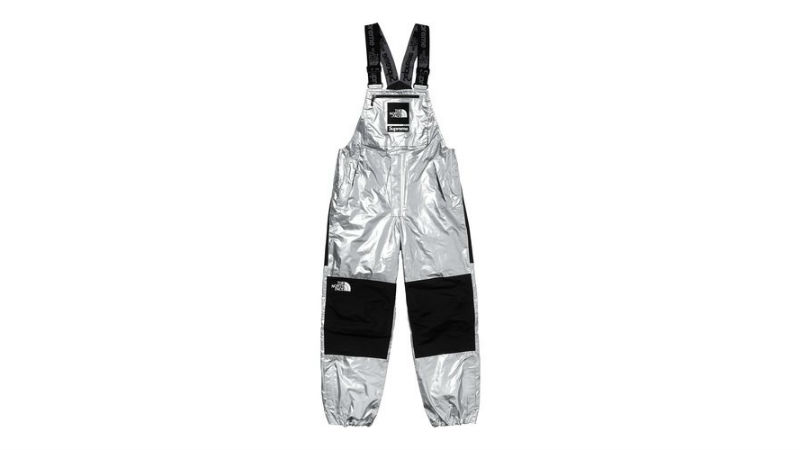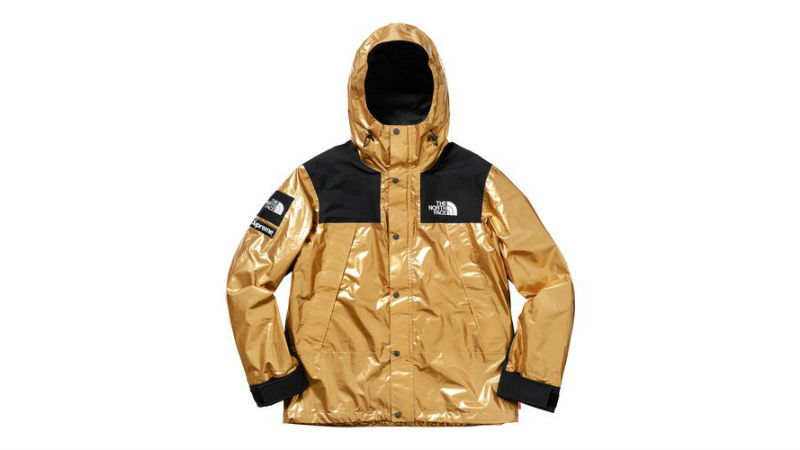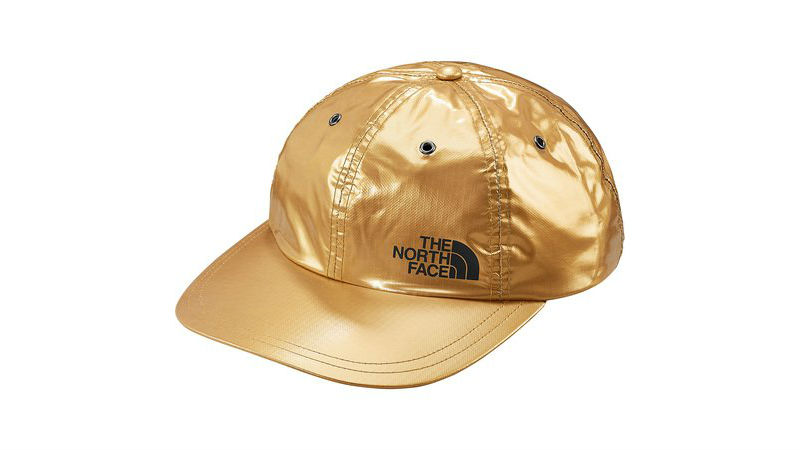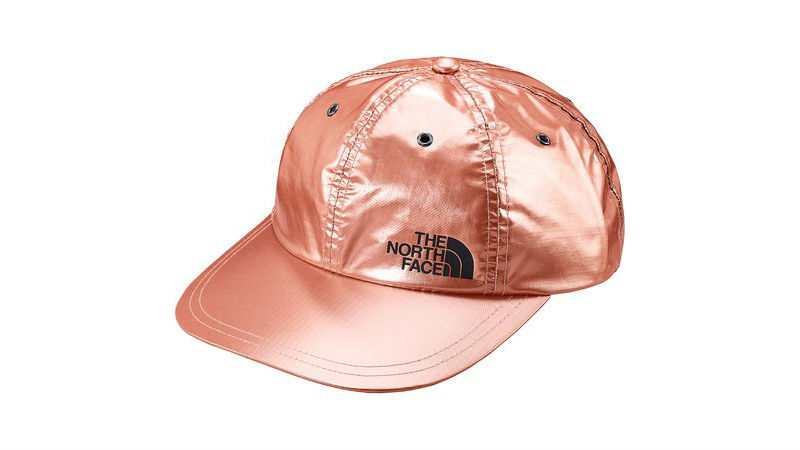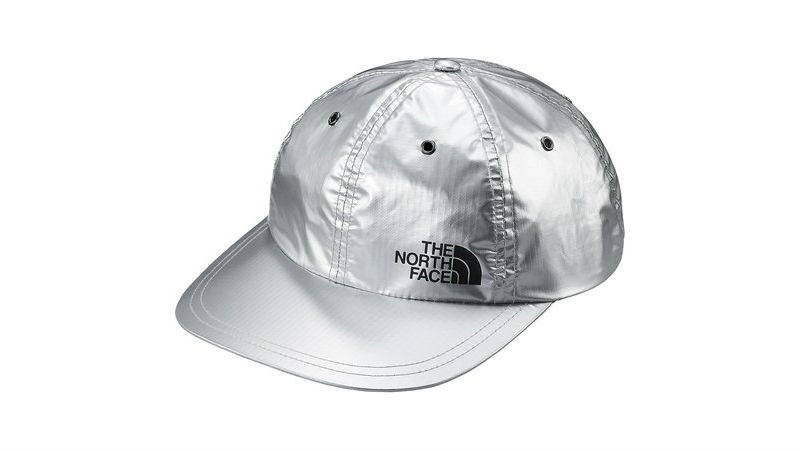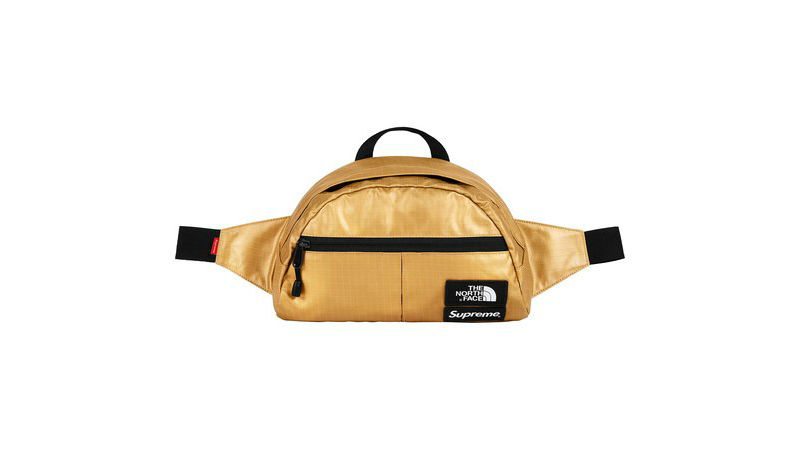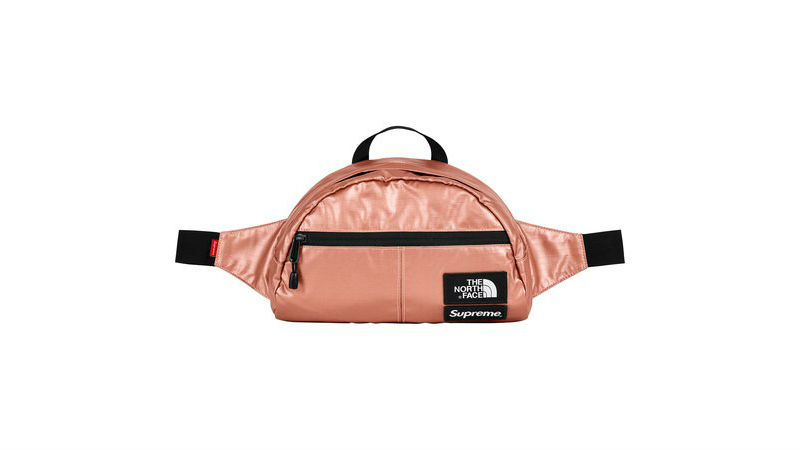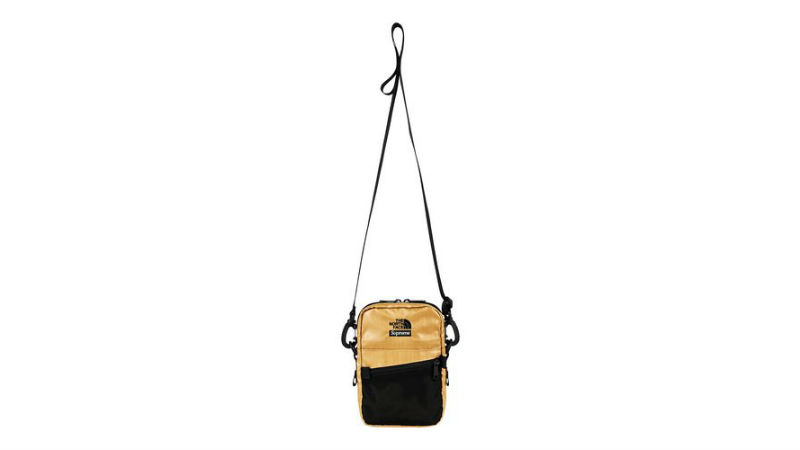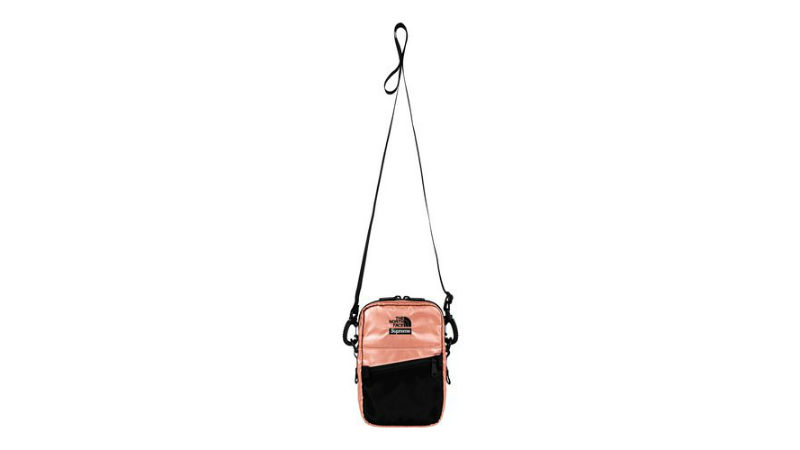 The Borealis Backpack ($148) has plenty of room to haul your gear. When you get back to the city after your outdoor excursion, the Roo II Lumbar Pack ($78; read: fanny pack) and Shoulder Bag ($66) would serve you better. All three bags are equally metallic, water-resistance, and sturdy thanks to the 420D nylon ripstop construction, but we can only encourage you to rock two of the three (looking at you, fanny pack — we'r not sure any situation calls for a fanny pack, no matter how sparkly).
To top it all of (pun intended), the big-name brands are offering a waterproof 6-Panel Hat ($54). This old-school style cap will work just as well with a casual outfit as it will with the Mountain Park and Bib Pants combo.
If you love the idea of this Supreme and The North Face collab, but you're not a huge fan of the disco ball aesthetic, take a look at the toned-down Logo Hooded Sweatshirt ($138; pictured above) and the short-sleeve Logo T-Shirt ($54), both of which come in a simple black- or white-based colorway.
The collection is available online and in stores — New York City, Los Angeles, London, and Paris — starting Thursday, April 5. The swag will hit Japan on Saturday, April 7.
Are you more Americana than shiny? Check out this recent partnership between The North Face and Pendleton.
Editors' Recommendations