There's a brand-new binge-worthy television series that a) has nothing to do with dragons and b) doesn't require a subscription. Social Fabric premiered online via Red Bull TV on Friday, September 1, and this 12-episode, totally free, on-demand show has a fascinating premise. In each approximately 25-minute installment, Los Angeles-based streetwear designer Kyle Ng explores the history, cultural significance, fan bases, and craftspeople behind an iconic item or theme of menswear by traveling to different parts of the world, from Africa and Asia to Europe and North America. Episode topics include denim jeans, T-shirts, sneakers, fedoras, plaid, cowboy boots, leather jackets, crazy pants, suits, bling, religious clothes, and camouflage. The series is available online indefinitely.

On the eve of the show's premiere last week, Ng shared with us how the project came about and what it taught him about men's fashion and guys' love of storytelling.
How did you get involved with Social Fabric?
I had a friend over at Red Bull and we talked about different ideas, and one idea was to find the deeper meaning behind the garments that we wear. We wanted to dive deep into that and ask, for example: What is a T-shirt and how is it appropriate nowadays? Where did it come from? Who is making it interesting now? And what are some of the different ways you can wear it? From there, we explored different ideas around the world.
How long did it take to film?
About three to four months.
Do you have a favorite episode or piece that you explored?
Right now, I really like the denim episode. There are some good things in there. I really like this [denim] brand called 69. It's really fun. And then I really like bull riding a lot.
What did you learn from the whole experience?
Meeting with all the different cultures and people was super awesome. I think traveling and seeing the way people live in different communities is really helpful to you. You get a sense of style through an international scope.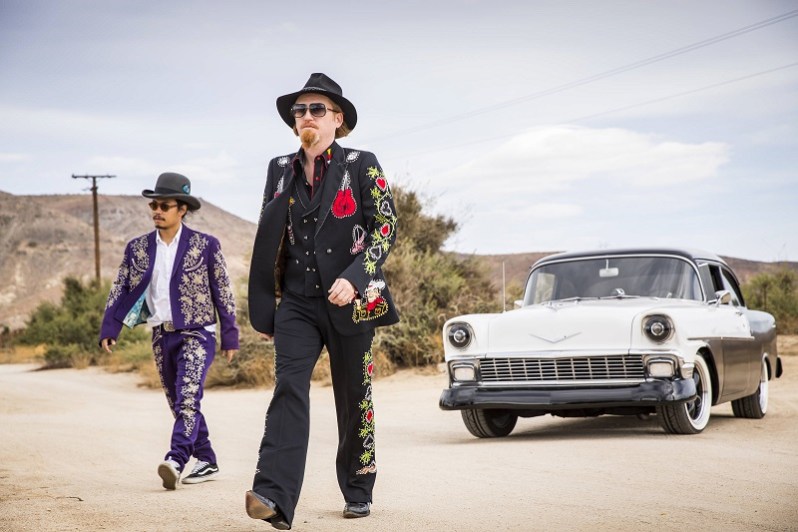 How do you define "style"?
For me, style is anything that connects to one's culture. Depending on your individual look on life or what music you like or what religion you are, that will dictate your style.
What's next? Do you think you will shoot a second season?
Potentially. I have a brand called Brain Dead that I do most of the time, but this has just kind of been a side thing and I have been very fortunate and happy to work with such a great team and brand.
What's your take on men's apparel these days?
I think men's apparel is kind of an open playground. I think that people are just expressing themselves in so many different ways that are not the typical ways that you've expected. People are blurring the lines between menswear, streetwear, casual, and formal. It's anything goes nowadays.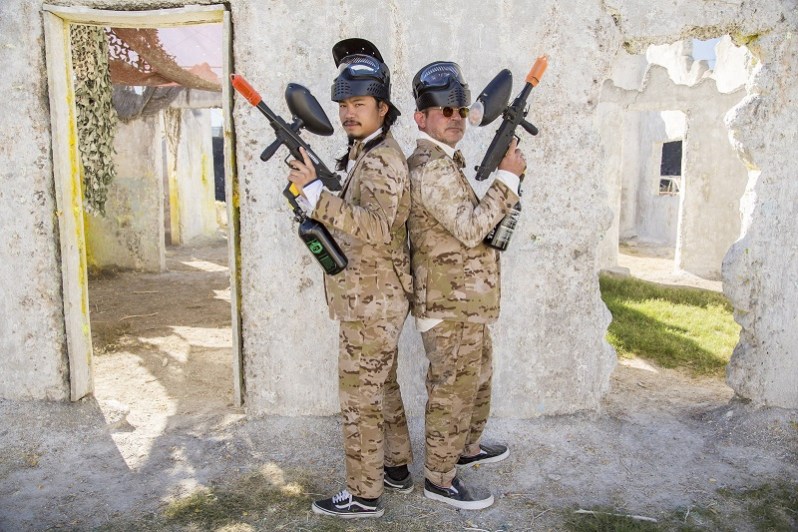 Why do you think so many guys have such an interest in the history of their clothing today?
I think guys like stories. Men like stories. They like listening about war, and the heritage and history. At the end of the day we are just comic book nerds. We just want to hear stories around the campfire. Guys really get into storytelling. We like that context of legend and the idea of hunters and brave people. So if you can dress like that and have confidence, that's what we want. Nowadays, the confidence is looking like a rapper or a rock star, or like you ride a motorcycle or a bull. That's the thing you learn around the world, is that everyone wants that confidence in the way that they dress.